Shane Hudson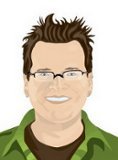 Shane D. Hudson, currently the Assistant Director of Development for PlayMakers Repertory Company in Chapel Hill, NC, relocated to Durham after 14 years as an arts administrator in Boston. Mr. Hudson received a BFA in arts management from Emerson College in Boston, where he produced musicals at the Emerson Majestic Theater and received the Carol Burnett Award for dedication to the performing arts. In Boston, Mr. Hudson served as general manager and marketing director for Blue Man Group, theater manager for the historic Charles Playhouse and executive director of StageSource, the Alliance of Theater Artists and Producers. He also served on the StageSource board of directors and founded GhostLight Media Inc., a consultant group providing New England arts organizations with general management, marketing and event planning services. Mr. Hudson managed a variety of large-scale events including Blue Man Group's 2001 GRAMMY performance with Moby and Jill Scott, the re-launch of the internationally recognized Leonard Bernstein Festival of the Arts, the Annual Boston Theater Hero Gala and events with TONY winners Patti LuPone, Bernadette Peters, Scott Whitman and Susan Stroman. He currently serves on the board of directors of Arts North Carolina and Triangle ArtWorks. He is also a social media consultant for arts organizations and blogs at theatrenorthcarolina.com. Find him on Twitter at @shanedhudson.

MOST POPULAR ARTICLES
LAST 365 DAYS
BWW Reviews: HAIR, A Transcendental Tribal Trip

May 11, 2011

Hair, playing at the Durham Performing Arts Center through Sunday, is a wonderfully trippy tribute to the heyday of the hippie movement. Of course, to call Hair a tribute might diminish the power of this musical's position in the pantheon of the American musicals.
---
Blue Man Group Rocks Durham

March 17, 2011

Blue Man Group, now playing at the Durham Performing Arts Center through Sunday, is a high-intensity, full- immersion theatrical spectacle. Part performance art, part concert, Blue Man Group totally rocked downtown Durham for 90 solid minutes of laugh-out-loud commentary on modern life and modern art. Blue Man Group might not be for the faint of heart. There's no real story, the music is loud and thumping, and there's a good deal of audience participation. Don't let the plastic ponchos up front scare you off though. Blue Man Group is a guaranteed good time from hysterical start to dance party finish.
---
In The Heights - A Deliriously Feel-Good Musical

February 27, 2011

In The Heights, now playing at the Durham Performing Arts Center through February 27, may very well be one of the most charming, deliriously feel-good musicals ever written. The story is universal. A community must come together to find the true meaning of family or be torn apart. The music is fresh and dynamic, while reflecting the rhythms of past generations. The fascinating choreography is an eclectic mix of modern, hip-hop, and salsa. In The Heights is so full of love and joy that even the hardest hearts will melt by the final number. This is a musical masterpiece that must be seen!
---
---
Photo Coverage: DPAC's 2011-2012 'WOW, What A Season!' Announcement

February 18, 2011

WOW, what a season! The Durham Performing Arts Center just announced its 2011-2012 SunTrust Broadway Series live from New York City! Do not wait. Get your tickets while you can. The 2011-2012 season is spectacular - filled with great music, Tony Award winning shows and high-kicking showgirls! There's something for everyone this season at DPAC. Direct from New York, next year's season combines the best of the new touring productions and some of your classic favorites to create another exciting Broadway lineup at DPAC. Plus WICKED makes a triumphant return to the Triangle!
---
Disney's The Lion King - Theatrical Perfection

January 7, 2011

Disney's The Lion King, playing at the Durham Performing Arts Center through January 30, is theatrical storytelling at its most spectacular. Take a familiar father/son story that borrows heavily from Shakespeare, the Greeks, and the Bible. Add incredible, near unimaginable, artistry - puppets, masks, glorious costumes and scenery. Mix in a heavy dose of humor and catchy, familiar music. Throw in a mix of African traditions and some Asian influences and you have one of the finest and most collaborative pieces of popular theatre that has ever graced the stage.
---
Young Frankenstein - ALIVE in Durham!

December 10, 2010

Young Frankenstein, playing at the Durham Performing Arts Center through December 12, is wickedly funny and incredibly bawdy. It's almost exactly what you'd expect from a musical based on a Mel Brooks movie - almost.
---
Betty Buckley's Star Shines Brightly in Durham

November 25, 2010

Betty Buckley, Broadway diva, television star, and Tony Award-winning actress put on a spectacular concert last week at The Carolina Theatre in Durham. Buckley's voice was in top-notch form and she commanded the stage with confidence and ease.
---
Billy Elliot, The Musical - Simply Perfection

November 4, 2010

Billy Elliot, which opened last night at the Durham Performing Arts Center, is an absolute must-see production.
---
Photo Coverage: Billy Elliot Moves to Durham!

October 15, 2010

Billy Elliot The Musical has officially taken over Durham, NC. The lobbies on all three floors of the Durham Performing Arts Center are littered with electric cables, costumes, props and even a specially installed dance floor for rehearsals. The President's Club has been transformed into a school room for the 21 children appearing in the musical who, when they aren't rehearsing, are being instructed by three tutors. The magnificent theatre itself is strewn with papers, lighting gels, and electric and sound equipment. There is a palpable sense of creation in the air as Billy Elliot prepares to open in Durham at the end of the month.
---
Beauty and the Beast Enchants Durham Through June 13

June 12, 2010

Tuesday night, hundreds of children were enchanted by the touring production of Beauty and the Beast, now playing at the Durham Performing Arts Center through Sunday, June 13. As I wandered through the lobby before the show and during intermission, I often had to carefully sidestep a tiny Belle in requisite yellow ball gown and tiara. What was most remarkable though was how enchanted the adults were, myself included.
---
---
Photo Coverage: Auditions for Billy Elliot Draw from Far and Wide

June 6, 2010

Dozens of boys and girls auditioned this weekend for the chance to be part of the Second National Tour of Billy Elliot which launches at the Durham Performing Arts Center this fall. The auditions took place at the Carolina Dance Center in Raleigh with boys auditioning for the role of Billy on Saturday and girls auditioning for ensemble roles on Sunday.
---
The Color Purple Triumphs in Durham

May 30, 2010

The Color Purple made a triumphant return to the Durham Performing Arts Center this week. The musical, based on the Pulitzer Prize-winning novel by Alice Walker and the Steven Spielberg film of the same name, is a massively popular, Tony-Award winning epic.
---
NC Producing Theatre Gathering Held Aug 5-7

August 5, 2009

The second annual NCTC Producing Theatre Gathering will be held August 5-7, 2009 in the School of Design and Production at the University of North Carolina School of the Arts in Winston-Salem.
---
Do You Have What It Takes To Be A Wildcat? High School Musical 2 Hits Town June 13 - 21, 2009

June 13, 2009

North Carolina Theatre and Broadway Series South are seeking energetic and talented performers to audition for High School Musical 2 in February 2009. If you sing, dance and look like you go to East High School then this show?s for you!
---
HAPPY DAYS - A NEW MUSICAL Plays April 14-19th at Progress Energy Center for the Arts

April 14, 2009

Goodbye gray skies, hello blue HAPPY DAYS A New Musical is coming to the Progress Energy Center for the Performing Arts, April 14-19. Tickets are on sale now!
---
CHITTY CHITTY BANG BANG Flies into Raleigh Beginning March 31

March 30, 2009

CHITTY CHITTY BANG BANG, the most fantasmagorical Broadway musical in the history of everything, flies into Raleigh?s Progress Energy Center for the Performing Arts beginning March 31 for 8 performances only!
---
PlayMakers Announces Stellar 2009-1010 Season

March 20, 2009

A two-part repertory production of Charles Dickens' epic 'The Life and Adventures of Nicholas Nickleby' will headline PlayMakers Repertory Company's 34th season, announced Thursday (March 5) by producing artistic director Joseph Haj. Also during its 2009-2010 mainstage season, PlayMakers will present Arthur Miller's wartime drama 'All My Sons,' the comedy classic 'The Importance of Being Earnest' by Oscar Wilde and the regional premiere of 'Opus' by Michael Hollinger.
---
MISS SAIGON Flies Into Raleigh Memorial Auditorium March 21

March 21, 2009

North Carolina Theatre and Progress Energy are thrilled to present Miss Saigon, the classic love story of our time based on Puccini?s opera, Madame Butterfly. The show will run Saturday, March 21st through Sunday, March 29th in Raleigh Memorial Auditorium at the Progress Energy Center for the Performing Arts.
---