Pippa Stacey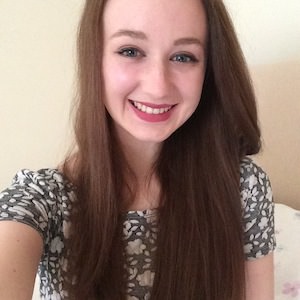 Pippa Stacey is a psychology student from York. She enjoys watching a range of shows, particularly musical theatre and dance, in the West End and at regional settings in Yorkshire. Alongside contributing to Broadway World UK, she writes about her experiences as a disabled theatre-goer in a personal capacity at www.lifeofpippablog.blogspot.com.
MOST POPULAR ARTICLES
LAST 30 DAYS
LAST 365 DAYS
BWW Review: WHAT WE WISHED FOR, Sheffield Crucible Theatre

July 21, 2017

A compelling fusion of traditional fairy tales with contemporary society, What We Wished For, by Sheffield People's Theatre, follows the journey of community members in modern-day Sheffield, as they struggle to fight back against a mysterious invasion of Wolves that instil fear and threaten their population.
---
BWW Review: BRING ON THE BOLLYWOOD, York Theatre Royal

July 13, 2017

Samir Bharma's production promises an evening of 'theatrical magic' and an 'innate sense of fun'.
---
BWW Review: EVERYTHING IS POSSIBLE: THE YORK SUFFRAGETTES, York Theatre Royal

June 22, 2017

Set in early 20th-century York, Everything Is Possible tells the moving story of Annie Seymour-Pearson, a local housewife who risked her life to fight for the right to vote.
---
Front Of House Staff Can Have A Big Impact On Theatre Access

May 18, 2017

Ensuring that the arts are inclusive for all has never been more important, and the theatre community in particular has always been particularly supportive of marginalised groups. However, translating people's good intentions into meaningful action can often be problematic.
---
BWW Review: THE CURIOUS INCIDENT OF THE DOG IN THE NIGHT-TIME, Sheffield Lyceum Theatre

May 10, 2017

Based on Mark Haddon's award-winning novel, Curious Incident follows fifteen year old Christopher as he strives to solve the murder case of a neighbour's beloved pet dog whilst facing the real-world challenges of living with autism.
---