Nick Hutson - Page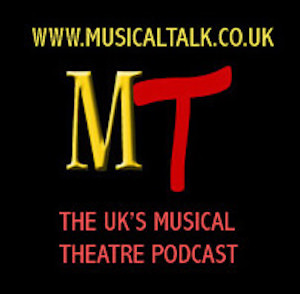 A pianist and composer, Nick holds a degree in composition and has just completed a masters in musical theatre writing.

Writing credits include: CoasterBoy: The Musical (book, music and lyrics) and, with Dominic Lindesay-Bethune, he has written music (and co-written lyrics) for: The House on Penbrook Way, Far Away Academy and Grizzly Tales for Gruesome Kids. Film scoring includes The Helpless Survivor. (written and produced by Dominic Lindesay-Bethune).

His musical adaptation of Just William was performed in September of 2007 as part of his masters degree for which he wrote book, music and lyrics.

Nick plays piano in various restaurants and at private functions. He also enjoys travelling, theme parks and films.
MOST POPULAR ARTICLES
LAST 30 DAYS
LAST 365 DAYS
Attend the Tale: 'Sweeney Todd' Exclusive with Tim Burton & Johnny Depp

December 3, 2007

In a very special BroadwayWorld exclusive, London reporter Nick Hutson provides a very special Q/A series with the cast and creative team of the highly-anticipated new movie-musical Sweeney Todd! Including Johnny Depp, renown composer Stephen Sondheim; plus Alan Rickman, Helena Bonham Carter, and director Tim Burton and Ed Sanders, Jayne Weisner and Jamie Campbell Bower.
---
Broadway Art Goes Digital: The Big Voice

May 13, 2007

Last summer, BroadwayWorld premiered the stunning Broadway digital art of Norn Cutson. Now, Norn is proud to share his portrait of the cast of The Big Voice, the hit Off-Broadway musical that currently runs at the Actors Temple Theater through May 13th.
---
MusicalTalk - Ep 81: A Brief Encounter with Noel Coward...

March 11, 2007

BroadwayWorld.com is proud to announce a new regular addition to the site - MusicalTalk Podcasts! This show, based in the UK features interviews, reviews and theater discussions. Check out their latest edition and find out why they already have a strong following across the pond and beyond!
---