Michael Quintos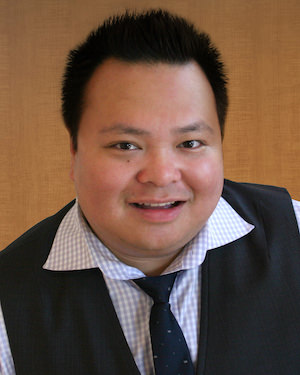 A So. Cal. Contributing Editor since 2009, Michael Lawrence Quintos is a talented, mild-mannered Designer by day. But as night falls, he regularly performs on various stages everywhere as a Countertenor soloist, actor, and dancer for MenAlive since 2002. He sings everything from Broadway, Jazz, R&B, Classical, Gospel and Pop, and has shared the stage with Bernadette Peters, Debbie Reynolds, Michael Feinstein, and Liza Minnelli. His musical theater roots started early, performing in various stage productions and a couple of nationally-televised programs. The performing bug eventually brought him a brief championship run in the Philippines' version of "Star Search" before moving to Las Vegas at age 11. College brought him out to Orange County, California, where he earned a BFA in Graphic Design and a BA in Film Screenwriting. He has spent several years as a designer and art director for various media companies, while spending his free time performing in or critiquing shows.

Follow Michael on Twitter or Instagram @cre8iveMLQ.
MOST POPULAR ARTICLES
LAST 30 DAYS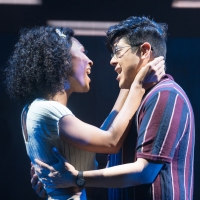 BWW Review: Gloriously Reimagined LITTLE SHOP OF HORRORS Kills at Pasadena Playhouse
Posted: Oct. 7, 2019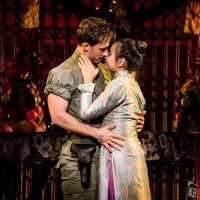 BWW Review: Stunning MISS SAIGON Revival at Segerstrom Center Can't Wipe Away Its Outdated Problematic Motifs
Posted: Oct. 12, 2019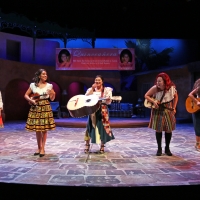 BWW Review: Musical Ladies Triumph in the Delightful AMERICAN MARIACHI at South Coast Repertory
Posted: Sep. 27, 2019


LAST 365 DAYS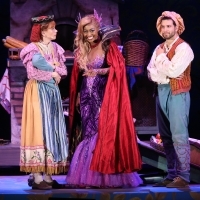 BWW Review: Broadway Vets Shine in Delightful, Star-Studded INTO THE WOODS at the Hollywood Bowl
Posted: Jul. 27, 2019



BWW Interview: We Play 20 Questions with ALADDIN's Clinton Greenspan
Posted: Mar. 10, 2019


Review: BWW's Michael L. Quintos Picks Best of O.C. and Beyond for 2018
Posted: Dec. 29, 2018


BWW Review: Stunning MISS SAIGON Revival at Segerstrom Center Can't Wipe Away Its Outdated Problematic Motifs

October 12, 2019

30 years after its stage debut, experiencing MISS SAIGON nowadays exposes just how outdated and out-of-touch it is with our increasingly diverse world view. The musical's original production---which first debuted in the West End in 1989 before transferring to Broadway in 1991---became a global hit despite some loud, very understandable controversy. Most audiences, however, ignored the accusations of orientalism, misogyny, and white-washing and instead focused on the show's epic melodrama and theatrical splendor, much of it powered by the lush music of Claude-Michel Schönberg and the lyrics by Alain Boublil and Richard Maltby Jr. The show continues at Orange County's Segerstrom Center for the Arts in Costa Mesa through October 13, 2019.
---
BWW Review: Gloriously Reimagined LITTLE SHOP OF HORRORS Kills at Pasadena Playhouse

October 7, 2019

At its core, the original production of LITTLE SHOP OF HORRORS (and the movie adaptation it spawned) unabashedly celebrated its campy outlandishness. But unlike the original source material which was filled to the brim with sassy sight gags, cartoonish mannerisms, and pulp thrills, this new, gloriously reimagined production---now on stage at the Pasadena Playhouse through October 20, 2019 helmed by director Mike Donahue---feels much more grounded in reality and feels much more guided by the emotions of its characters, rather than have them just play second banana to the monstrous plant of excess vying for all the attention. With this pivoted focus, this incredible new production also now requires a cast of performers that can truly showcase that change---and, wow, did they ever find them in this brilliant ensemble!
---
BWW Review: Musical Ladies Triumph in the Delightful AMERICAN MARIACHI at South Coast Repertory

September 27, 2019

Serving as the gloriously buoyant 56th season-opening production at Orange County's South Coast Repertory in Costa Mesa, AMERICAN MARIACHI---which continues performances through October 5, 2019---is a wonderful play about the love of family and the love for achieving personal dreams. Playwright José Cruz González's joyful, musical-leaning play combines gorgeous music with broad comedy and touching drama that gives a fresh spin to the story of pioneering women subverting expectations to achieve their dreams in a world dominated by men's old world outlook.
---
BWW Review: 3-D Theatricals' Revisit with SHREK Offers Colorful Cheeky Fun

August 16, 2019

As the final show of its 10th Anniversary Season, 3-D Theatricals is revisiting the hilarious SHREK - THE MUSICAL, the stage musical adaptation of the hit 2001 Dreamworks animated film, itself an adaptation of William Steig's 1990 novel. Witty, silly, and, at times, surprisingly full of heart, SHREK is a fun, madcap distraction we all need these days. The impressive, high-quality production continues at the gorgeous, state-of-the-art Cerritos Center for the Performing Arts through August 25, 2019.
---
BWW Review: Broadway Vets Shine in Delightful, Star-Studded INTO THE WOODS at the Hollywood Bowl

July 27, 2019

An inspired choice of a show, the Hollywood Bowl has decided to present an effervescently buoyant new production of the Tony Award-winning 1986 musical INTO THE WOODS, Stephen Sondheim and James Lapine's much beloved twisted take on traditional fairy tale stories mashed together with witty charm, tongue-tying lyrics, and gallows humor. Directed and choreographed by Robert Longbottom, this enjoyable, sublime production is exquisite and thoroughly delightful from start to finish---much of which can be attributed to its top-notch, musical theater-trained cast that includes Tony Winners Sutton Foster and Patina Miller giving exceptional acting and singing performances alongside theater favorites Cheyenne Jackson, Skylar Astin, Sierra Boggess, Hailey Kilgore, and Stranger Things breakout star Gaten Matarazzo. The show continues with two additional evening performances July 27-28, 2019.
---
BWW Review: THE LITTLE MERMAID Enchants at Musical Theatre West

July 22, 2019

Currently docked at the Carpenter Center for the Performing Arts in Long Beach through July 28 is Musical Theater West's wonderfully vibrant new regional production of THE LITTLE MERMAID, Disney's Broadway stage adaptation of their hit 1989 animated classic, which itself was adapted from the Hans Christian Andersen fairy tale. The resulting show achieves a cheerful, pleasant, and often charming hybrid that honors the original Disney-esque qualities of the film, but also shows what one may call a 'director's cut'---wherein the new 'extras' expand the musical even further in size, elements, and thematic mood. MTW's production is a visual treat.
---
BWW Review: Chance Theater Offers Ambitious 'Intimate' Production of Still Timely Epic RAGTIME

July 19, 2019

A sweeping, grandiose, and emotionally-searing stage musical adaptation of E.L. Doctorow's expansive 1975 novel, RAGTIME is a gripping, multi-character, and multi-story theatrical experience that uses era-authentic specificity to depict America's past during a time when its increasingly diverse population has been forced to adjust to the ramifications of new technological, social, political, and economic changes that are spreading throughout the nation. Of course, one can't help but observe that, eerily, many of these very same issues are somehow still top-of-mind today, particularly in recent years with the surge in anti-immigrant policies and sentiments, the increasing gap between the rich and the poor, and, of course, the horrific rise of racist sentiments and, worse, racist acts against people of color. Perhaps this overarching motif---that many of these era-specific issues that RAGTIME's characters struggled with in 1906 are still alarmingly present in 2019---is the true motivator behind director Casey Stangl's impressive, 'intimate' theater reimagining of RAGTIME for Chance Theater, which continues performances in Anaheim through August 11, 2019.
---
BWW Review: Postmodern Jukebox Brings the Riffs Back to OC's Segerstrom Center

July 9, 2019

It is no surprise that Scott Bradlee's inspired and wonderfully genre-crossing creation, Postmodern Jukebox---which recently just finished up its third wildly-received appearance at Orange County's Segerstrom Center for the Arts in Costa Mesa---still garners near sold-out concerts attended by rabid, frenzied fans whose screams of delight are more akin to stadium acts like Shawn Mendes or Taylor Swift. The group's latest concert tour entitled 'Welcome to the Twenties 2.0' is their take on a Jazz-Age revival timed, appropriately enough, as another 20's decade enters into our lives. The concert, thanks to the group's talent and their enthusiastic audience, turned their Costa Mesa stop at the otherwise fancy-pants Renee and Henry Segerstrom Concert Hall into a genuine party atmosphere that welcomed everyone of various backgrounds and ages. And hearing Mario Jose's live cover of Radiohead's 'Creep' is worth the price of admission alone.
---
BWW Review: Semi-Sweet CHARLIE AND THE CHOCOLATE FACTORY Gets Sprinkled Into OC's Segerstrom Center

June 5, 2019

Despite its general pleasant nature, many cute moments, and a plethora of genuine talent on stage, this stage musical adaptation of CHARLIE AND THE CHOCOLATE FACTORY---Roald Dahl's beloved 1964 children's novel about a sweet, affable kid who wins a meet-and-greet (and more!) with an eccentric Candy Man named Willy Wonka--- comes off less magical and whimsical than one would hope it would be considering its source material. Is this national tour production---now continuing performances at Segerstrom Center for the Arts through June 9---joyful enough for kids and kids-at-heart to enjoy? Sure. But, overall, something about it feels just slightly under-baked, as if all the additional necessary ingredients that would have made this musical extraordinary didn't quite make it into the mix.
---
BWW Review: Updated M. BUTTERFLY Springs to Life at South Coast Repertory

May 31, 2019

To close out its 55th season, Orange County's Tony Award-winning South Coast Repertory is mounting David Henry Hwang's intriguing and mysterious play M. BUTTERFLY, using the playwright's much more layered and riveting 2017 Broadway revival as its source material. Marked assuredly by powerful, gripping performances, this admirable OC staging---directed with clarifying precision by Desdemona Chiang that continues through June 8 in Costa Mesa---keeps you at the edge of your seat, as it unpacks a story filled with wobbly uncertainties and vague declarations. A beautifully complex production that echoes sentiments of gender conformity/fluidity crossed with geopolitical issues that still resonate in today's ever-changing world, M. BUTTERFLY---particularly with this strong new update instituted by the original playwright himself---is definitely worth seeing.
---
BWW Review: Latest Revival of Musical Classic FIDDLER ON THE ROOF Rises at OC's Segerstrom Center

May 16, 2019

In the latest North American touring production of what continues to be one of Broadway's laudable theatrical staples, FIDDLER ON THE ROOF's amiable patriarch Tevye is now being played by Israeli-born actor Yehezkel Lazarov, who gives the iconic role a fresh, less geriatric delivery that still shines with old-world charm, nuanced depth, and a down-to-earth, relatable persona. Lazarov--who leads this touring non-Equity iteration of the Bartlett Sher-directed 2015 Broadway revival--provides just one of the many reasons to reacquaint yourself with this enduring stage classic, now finishing up its limited engagement at Segerstrom Center for the Arts through May 19, 2019. Sill lively and emotionally poignant--and quite relevant and timely to see through the lens of the uneasy times we live in--the stage musical offers a safe, if slightly sanitized view into the lives of poor Jewish families in turn-of-the-century Russia where the looming assault of pogroms are about to threaten their very lives and existence.
---
BWW Review: Chance Theater's Superb SKYLIGHT Reunites Flawed Ex-Lovers Scarred by their Affair

May 12, 2019

The specific highs and lows---and all the cloudy, uneasy details in between---of a failed relationship are all picked apart and analyzed by a pair of distressed former lovers in British playwright David Hare's absorbing 1995 play SKYLIGHT, currently on stage at Anaheim's Chance Theater through May 19, 2019. Directed with an appealing yet captivating casualness by Chance Theater's own artistic director Oanh Nguyen, this excellent, beautifully-acted new local revival of the Olivier and Tony Award-winning drama focuses on a pair of deeply flawed individuals who have been trying their best to move on separately with their respective lives despite the deep scars that continue to haunt them. After three years apart, could a resuscitation of their past relationship be the key to put them both back in the right frame of mind again---or is their love unsalvageable?
---
BWW Review: Riveting New Play SHEEPDOG Has Impressive World Premiere at South Coast Repertory

May 6, 2019

In playwright Kevin Artigue's riveting and thought-provoking new two-person play SHEEPDOG---which finishes up its World Premiere run at Orange County's South Coast Repertory through May 5, 2019 as part of the theater's annual Pacific Playwrights Festival---the ripped-from-the-headlines plot point that finds a young black man being fatally shot by a white police officer becomes an added layer of troubling complication to an already shaky relationship between two genuinely good, aspirational people who are deeply in love---who also happen to be an interracial couple both employed as police officers. A love story rattled by external forces, the play posits the question of whether it is even possible for two people---or at least these two specific people---to carry on a successful romantic relationship while having this specific kind of a job and also while each identifies with one of two separate communities with a long tragic history between them. SHEEPDOG tackles the subject with grace and open-mindedness and therefore makes it one of the most powerful and provocative new plays to come out this season.
---
BWW Review: Hilariously Audacious Sequel POOR YELLA REDNECKS Premieres at South Coast Repertory

April 22, 2019

If you are wondering whether it's necessary for you to have seen Qui Nguyen's critically-acclaimed 2015 play VIETGONE in order to enjoy its superior new sequel POOR YELLA REDNECKS, then don't worry too much about it. This incredibly funny, incredibly innovative, and incredibly well-acted follow-up is, by itself, a singular, superb stand-alone gem. All those loud laughs you're hearing in Costa Mesa for the past few weeks? They're all likely coming from South Coast Repertory, where this entertaining and thought-provoking must-see sequel is currently being presented in its first full World Premiere production through April 27, 2019 as part of the Tony Award-winning theater's annual Pacific Playwright's Festival. I truly cannot recommend this play-with-music enough.
---
BWW Review: Aaron Lazar Presents BROADWAY TO HOLLYWOOD at OC's Segerstrom Center

April 15, 2019

If you were fortunate enough to be one of the many who caught the touring production of the Tony Award-winning musical DEAR EVAN HANSEN during its Southern California stops at L.A.'s Ahmanson Theatre or, more recently, at O.C.'s Segerstrom Center of the Arts this past January, then you, no doubt, would remember Broadway veteran Aaron Lazar, the handsome and very talented man tasked with the role of Larry Murphy, the distant but distraught father to a suicidal teenager. The role has earned him much-deserved universal praise, not only for such a thoughtful, searing acting performance but also for his obvious singing prowess. Those powerful pipes were on full display this past weekend, where Costa Mesa's Segerstrom Center once again played host to Lazar, this time for a splendid solo cabaret set entitled BROADWAY TO HOLLYWOOD that entertained audiences for three nightly performances, April 11-13.
---
BWW Review: Musical Theatre West Brings CATCH ME IF YOU CAN Musical to Long Beach

April 5, 2019

Musical Theatre West's entertaining, high-energy new production of CATCH ME IF YOU CAN---which continues performances at the Carpenter Center for the Performing Arts in Long Beach through April 14, 2019---is, for the most part, a sleek, stylish, and abundantly entertaining piece of theater, filled with nostalgic fun and features a plucky anti-hero at its center whose bad behavior can both be seen as terrible and worth cheering for in his sheer audacity and skill. Despite its flaws, the show is a worthy trip back in time, especially with the presence of its two terrific lead actors Jacob Haren and Jeff Skowron as the teenage con artist and the FBI agent chasing him.
---
BWW Review: ALADDIN and his Genie Conjure Up Fun and Magic at OC's Segerstrom Center

March 15, 2019

Remarkably glitzy and broadly amusing, the delightful stage version of Disney's ALADDIN is a fun, lively, and entertaining repackaging of the originally fun, lively, and entertaining animated film classic, which will please both fans of the original and those in the mood for a great big dazzling (and bedazzled) Broadway musical. While this Casey Nicholaw-helmed big-budget extravaganza of dazzling sights and sounds is quite a faithful adaptation in terms of storyline and tone, the stage version abandons the impossible things it couldn't remotely replicate from the animated movie, but instead smartly utilizes the limitations of---and the unique qualities of---musical theater to produce a show that is, astonishingly, still an overall satisfying sensory treat. The show's national tour continues its three-week engagement at OC's Segerstrom Center for the Arts in Costa Mesa, CA through March 23, 2019.
---
BWW Interview: We Play 20 Questions with ALADDIN's Clinton Greenspan

March 10, 2019

The national tour of the hit stage adaptation of Disney's ALADDIN has finally arrived in Orange County, playing a three-week engagement at Segerstrom Center for the Arts in Costa Mesa through March 23, 2019. The talented, terrifically nimble actor that can currently be found in the title role wearing the signature vest-no-shirt-parachute pants garb is Clinton Greenspan, who agreed to answer 20 Questions from BroadwayWorld's OC correspondent Michael L. Quintos.
---
BWW Review: Infamous Scandal Gets Punk Rock Concert Treatment in LIZZIE THE MUSICAL at Chance Theater

February 19, 2019

Many have, of course, heard of the infamous Lizzie Borden, a young woman, who was charged with---but later acquitted of---the brutal axe murders of her father and stepmother in 1892. Strong curiosity and speculation remain til this day about the tragic events that took place more than a century ago, resulting in countless retellings of Borden's story using a variety of different mediums---everything from movies and television to literature and, yes, stage works. The latest iteration of her story is, arguably, its most out-of-the-box depiction yet: LIZZIE THE MUSICAL, an engaging, ferociously explosive punk rock opera first presented in 2010 and is now having its regional premiere performances at Chance Theater in Anaheim through March 3, 2019. While certainly not the definitive retelling for the Borden scandal, the show itself is an entertaining show elevated by a quartet of fierce women with a lot of feelings to express.
---
BWW Review: Heartfelt COME FROM AWAY Exudes the Best of Humanity at OC's Segerstrom Center

February 12, 2019

Currently a welcome, much-lauded presence in each city it visits, the top-notch first national tour of the multi-award-winning 2017 Broadway musical COME FROM AWAY---currently enchanting audiences at OC's Segerstrom Center for the Arts in Costa Mesa through February 17---is just the kind of timely show our splintered nation needs to experience right now: a heartwarming, winningly-presented collection of true stories that showcase the unvarnished beauty of human kindness and, ultimately, the absolute best examples of selflessness and generosity that seem rare these days. COME FROM AWAY is also a genuinely entertaining, enthusiastically rousing, and beautifully-staged theater piece that overflows with amiable grace, appealing music, and swiftly-paced criss-crossing stories that capture your attention right from the get-go.
---
...
1