Megan Siemieniak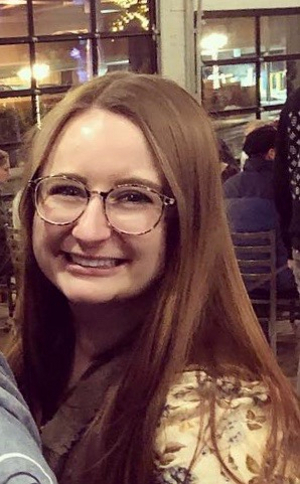 Megan Siemieniak has been involved in theater since her childhood and is a proud theater enthusiast. After participating in nearly 20 productions herself, she now participates as a fan. There is nothing she loves more than the lights dimming at the beginning of a show. Megan tries to visit New York City once a year to catch up on the latest Broadway shows. Currently, she is in her fifth year of teaching high school English in a suburb of the Twin Cities and is working on her master's degree in special education. Megan enjoys spending her time with her one-year-old son and her husband. Aside from theater, Megan's other interests include being a student of pop culture, listening to crime podcasts, and shopping at her local Target store. 
MOST POPULAR ARTICLES
LAST 30 DAYS
LAST 365 DAYS
BWW Review: A CHRISTMAS CAROL at Guthrie Theater

November 14, 2021

This week, A Christmas Carol dazzles its way back to the Guthrie. After co-directing Dickens' Holiday Classic, a film adaptation of A Christmas Carol during the 2020 holiday season, artistic director Joseph Haj is directing the 47th production of this classic at the Guthrie Theater.
---
BWW Review: OKLAHOMA shines at the Orpheum.

November 12, 2021

Oklahoma has made its way to Minneapolis. Daniel Fish took an old classic, with music by Rodgers & Hammerstein, and re-imagined how the dark and intense themes of this classic show meet the 21st century. This is the first stop for the Oklahoma tour after its 2019 Tony Award for Best Revival of a Musical.
---
BWW Review: WHAT THE CONSTITUTION MEANS TO ME at Guthrie Theater

October 12, 2021

What the Constitution Means to Me inspires its audience to examine their relationship with the constitution and its ever-changing application to everyday life. Schreck's unique experiences as a teen debate participant, and other life experiences, provide context for how the constitution impacts every single person in this country. 
---
BWW Review: GREY ROCK soars at Guthrie Theater

January 26, 2020

The goal of the Dowling Studio at the Guthrie Theater is to present groundbreaking theater that asks thought-provoking questions, inspires dialogue, and expands the diversity of voices on its stages: Grey Rock does exactly all of these things. Grey Rock, at its core, tells the story of an ordinary Palestinian man who's fascinated with America's moon landing. By the end of the play, it's so much more than that. Grey Rock forces its audience to face the big questions and leaves them enamored with the hope of its characters.
---
BWW Review: BECKY SHAW Stuns At Gremlin Theatre

January 20, 2020

Becky Shaw's characters are on a spectrum: somewhere between a disgusting reality and a beautiful fiction. Written by Gina Gionfriddo and nominated for the Pulitzer Prize for Drama in 2009, this play asks its characters, and audience, to contemplate their own places on this spectrum between reality and fiction.
---