Lindsey Rusling
Lindsey Rusling began her passion for theatre at the Winter Gardens Theatre in Great Malvern, UK in a school production of Shakespeare's Twelfth Night and has her family, their love of all things Musical Theatre and long car trips to thank for her obsession with Broadway tunes.
Lindsey is currently employed at Chilton Saint James School in Lower Hutt, New Zealand as both the Drama Teacher and Director of CSJ Drama (an afterschool Drama programme for boys and girls aged 8-adult).
Lindsey has performed in, directed and choreographed numerous amateur and professional dramatic and musical productions in the UK, Netherlands and now in New Zealand where she has enjoyed being involved with many of the theatre groups around the Wellington area.  She has adjudicated a number of competitions in the region and in 2018, Lindsey directed; Disney's Little Mermaid Jr, 25th Annual Putnam County Spelling Bee, Bad Girls:  The Musical and performed as Geraldine in The Vicar of Dibley.
Lindsey is keen to promote the incredible theatrical creativity and talent to be found in Aotearoa, New Zealand.
MOST POPULAR ARTICLES
LAST 365 DAYS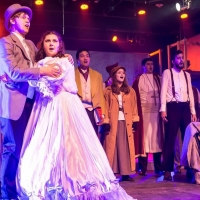 BWW Review: LES MISERABLES at Wainuiomata Little Theatre
Posted: Jul. 18, 2021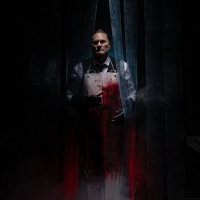 BWW Review: SWEENEY TODD: THE DEMON BARBER OF FLEET STREET at Te Auaha
Posted: Jul. 18, 2021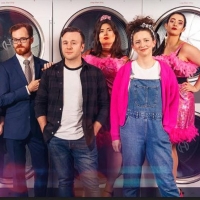 BWW Review: SOHO CINDERS at Te Auaha
Posted: Jan. 30, 2022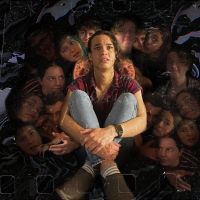 BWW Review: DOUBLE BILL: AND THEY WERE WRONG/AN ENCYCLOPAEDIC INSTRUCTION at Courtney Creative
Posted: Dec. 17, 2021


BWW Review: SOHO CINDERS at Te Auaha

January 30, 2022

Currently at Te Auaha, Wellington Footlights Society is staging the New Zealand Premiere of Soho Cinders, a charming, gender-reversed telling of the original Cinderella story. With music by George Stiles and lyrics by Anthony Drewe and a book by Anthony Drewe and Elliot Davis, Footlights is supporting InsideOUT, a rainbow (LGBTQIA2+) youth organisation by donating 10% of all ticket revenue.
---
BWW Review: DOUBLE BILL: AND THEY WERE WRONG/AN ENCYCLOPAEDIC INSTRUCTION at Courtney Creative

December 17, 2021

These two plays are a theatrical Double Bill taking place in Courtney Creative on Courtenay Place in Wellington. It is wonderful to see experimental theatre by such young players who had obviously gone to great lengths in order to produce and direct their own plays but it was somewhat surprising not to see this type of theatre welcomed at BATS where the staging and seating would have benefitted the pieces. It was also surprising to discover that although the plays had been described as immersive, there were no conventions of the immersive theatre form except awareness and acknowledgement of the audience at times.
---
BWW Review: LES MISERABLES at Wainuiomata Little Theatre

July 18, 2021

Boubil and Schoenberg's musical based on the novel by Victor Hugo is a beast. Dramatic, passionate and a firm favourite with many Musical Theatre lovers for its emotional music, historical setting and tragic but redemptive storyline.
---
BWW Review: SWEENEY TODD: THE DEMON BARBER OF FLEET STREET at Te Auaha

July 18, 2021

Audiences in Wellington were holding their breath to see if, much-anticipated, WITCH Music Theatre's version of Sondheim's musical thriller, Sweeney Todd: The Demon Barber of Fleet Street.
---
BWW Review: SHORTLAND STREET: THE MUSICAL at Gryphon Theatre

April 22, 2021

Shortland Street is an iconic Kiwi soap opera based around the fictitious Shortland Street Hospital. The soap first aired in 1992, has been broadcast all over the world and is one of the most watched programmes in New Zealand.
---
BWW Review: THE SOUND OF MUSIC at Porirua Little Theatre

December 4, 2020

Porirua Little Theatre revives The Sound of Music with phenomenally creative set, staging and lighting.
---
BWW Review: JESUS CHRIST SUPERSTAR at Te Auaha

September 21, 2020

Blazing a trail between Rock and Roll and Musical Theatre, Jesus Christ Superstar was originally released as an album in UK in 1970. The musical is a sung-through rock opera Passion Play depicting the last seven days of the life of Jesus Christ. Banned by the BBC and South Africa for being sacrilegious, consequent film and staged productions have also received criticism for the fact that the musical is written from the perspective of Judas Iscariot. Many Christians prefer to completely vilify Judas and feel uncomfortable that the musical alludes to a more human viewpoint of the interpersonal relationships between Jesus, Judas and Mary Magdalene.
---
BWW Review: VOICES ACROSS THE DITCH. AN AUSTRALIAN BUSHFIRE RELIEF CONCERT at Te Auaha
February 24, 2020
---
BWW Review: COMPANY at Te Auaha

December 16, 2019

Company, is a bold, seminal musical that premiered on Broadway in 1970. Brief vignettes (by George Furth) and dazzling songs (Stephen Sondheim) are flashes of insight into the life of commitment-phobic, Manhattan bachelor, Bobby as he listens to advice from his married friends while struggling with his fear of both long-term relationships and the possibility of ending up on his own.
---
BWW Review: FIRST DATE at the Gryphon Theatre - Simple, Sweet and Entertaining

December 2, 2019

First Date is a romantic, musical comedy with book by Austin Winsberg of Gossip Girl fame and music and lyrics by Alan Zachary and Michael Weiner based on personal experiences with blind dates.
---
BWW Review: I LOVE YOU, YOU'RE PERFECT...NOW CHANGE! at Up-Stage

November 4, 2019

I Love You, You're Perfect....Now Change! is an upbeat, Off Broadway musical revue that ran for more than 5000 performances from 1996-2008. Traditionally set in New York in the late-20th Century this production is an updated version for 2018. The show takes us through numerous vignettes that depict life in terms of love and romance. The themes are glimpses into the reality of life and love - the Manhattan dating scene, mid-life suburban marriage and old age and all the humour, hurt and beautifully ragged emotion it entails. Jimmy Roberts' perky music with book and adorably humble lyrics by Joe DiPietro are cute, funny, poignant and totally relatable. It holds up a mirror with a gentle, warm and charming hand and encourages us to laugh at ourselves.
---
BWW Review: MONSTER SONGS at BATS Theatre
October 26, 2019
---
BWW Review: COCK at Circa Theatre is Honest, Awkward and Electrifying

October 17, 2019

In the English lexicon, there are many uses for the word a?oecocka?? with a myriad of meanings and Mike Bartlett covers them all in his acclaimed 2009 script currently playing at Circa Theatre, Wellington.
---