Kristen Morale - Page 3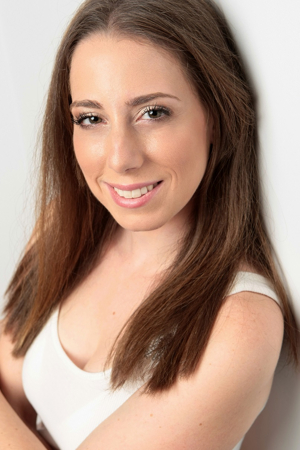 Kristen was born and raised in Brooklyn, and is a graduate of both Saint Francis College and Hunter College, with degrees in English and Musical Theatre. She enjoys going to any show, from community theater to Broadway productions, and especially loves musicals; "The Phantom of the Opera" and "Sweeney Todd" are among her favorites. By day, Kristen is an HR Coordinator but continues to pursue her interest in theater by seeing great performances and writing a bit about them; she's also been in a few shows within both NY and MA. She admires the theater community, and is happy to continue writing for BroadwayWorld. 
MOST POPULAR ARTICLES
LAST 30 DAYS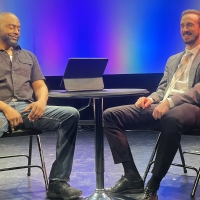 BWW Review: Downtown Urban Arts Festival Celebrates 20 Years This June at Theatre Row
Posted: Jun. 7, 2022


LAST 365 DAYS
BWW Review: The Haunted Tune of Nuance Theatre Co's CHAMBER MUSIC
Posted: Sep. 29, 2021


BWW Reviews: The Conflicts of Fact, Fiction and Freedom in Solnik's THE UNAMERICAN
Posted: Mar. 18, 2022


BWW Review: Peter Welch's LARRY AND LUCY A Work of Sheer Beauty at Theater for the New City
Posted: Apr. 14, 2022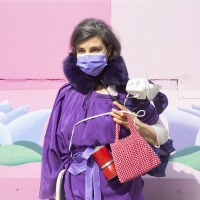 BWW Review: A Thread of Happiness Unwinds In Crispino's THIS WOULD LOOK GOOD ON YOU
Posted: Oct. 5, 2021


BWW REVIEWS: Sunday Afternoon With LIMELIGHT THEATRE COMPANY'S MARRY ME A LITTLE
Posted: Mar. 4, 2022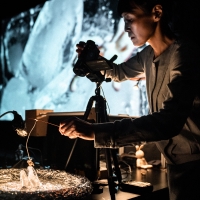 BWW Review: A Projection of Life's Little Journey in Takahashi's SHEEP #1
Posted: Nov. 13, 2021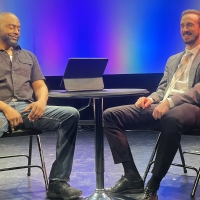 BWW Review: Downtown Urban Arts Festival Celebrates 20 Years This June at Theatre Row
Posted: Jun. 7, 2022


BWW Review: Oh How Joyous is Royal Family Productions' ANNE OF GREEN GABLES!

January 29, 2019

Adapted and directed by Chris Henry, Anne of Green Gables: Part 1 is now celebrating its World Premiere at the Royal Family Performing Arts Center, located in the heart of Times Square; it is nothing short of mesmerizing, a production that casts a spell upon its audience, beckoning them to watch this adored character make her way from whimsical orphan to the "interesting" little girl who falls under the care and protection of Marilla and Matthew Cuthbert.
---
BWW Review: Dancing Majesty Takes the Stage in Fisher's THE LITTLE DANCER

December 26, 2018

Directed by Richard Vida and choreographed by Lainie Sakakura, The Little Dancer is dazzling Upper West Side audiences with the poignant story it has to tell. This musical has every lovable quality a person can ever desire: from the children who comprise the Musical Theater Geek Chorus, to the graceful dancers that prove these actresses, too, strive just as hard for perfection as the characters they play, This production captures the very essence of magic that exists in a child's heart when she is given reason to hope; during a time of self-reflection and the wonder of the holiday spirit, we see just how important a place The Little Dancer will continue to hold in the hearts of all those who are fortunate enough to see it.
---
BWW Review: Parental Supervision is Not Optional in Solnik's THE BOHEMIANS

December 19, 2018

No matter how old we become, our parents are still our parents: from high school to an engagement, to robbing our new apartment, our parents are pillars of love that we never wish to seen torn down. Now, if you're questioning why a couple's parents would collaborate to rob their children's first apartment, you wouldn't be the only ones. There is such an intriguing (and first of its kind that I have seen) backstory as to how four individuals, keen on getting their children out of an unsafe Brooklyn apartment, stage a robbery to expedite the process.
---
BWW Review: Time Stands Still at 36 JUNIPER, Presented by Wrong House Productions

December 6, 2018

Written by the team of Jessika McQueen, Shannon McInally and Alyssa Abraham, directed by Greg Pragel and celebrating its World Premiere in the heart of the East Village, 36 Juniper is an unexpected and quite riveting theatrical gem. It is over an hour of emotional and psychological suspense that builds and builds until everyone - from character to audience alike - is mentally exhausted. A plot that which begins under the innocent pretense of a reunion of friends, it soon becomes more burdensome as the collective "we" of this once inseparable group trickles down to portray the issues each person now faces a decade later.
---
BWW Review: Do-overs and Debauchery in New Light Theater Project's Revival of LIFE x3

November 25, 2018

Written by Yasmina Reza, directed by Jerry Heymann and now in performances at Urban Stages, Life x3 is New Light Theater Project's revival performance using the translations of Christopher Hampton. With a stellar cast that can navigate the paths of essentially three characters each with obvious ease, this production carefully presents nuances in character and circumstance and asks the audience to notice how and why each of the three instances is different. From
---
BWW Review: RENASCENCE Shines as Bright as the Soul at the Abrons Art Center

November 12, 2018

With a book by Dick Scanlan, score by Carmel Dean and lyrics taken from the works of Edna St. Vincent Millay, Renascence celebrates its World Premiere at the Abrons Arts Center; there, it is pushing the boundaries of theater towards something transcendent, not only witnessed but experienced in as close a way as Vincent experienced her truth.
---
BWW Review: The Flea Presents the World Premiere of Solondz's EMMA AND MAX

October 25, 2018

There are many plays that evoke feelings and entertain and do everything that an admirable piece of theater is meant to; I cannot say, though, that these plays are as poignant or as tragically beautiful as Emma and Max: the show I was fortunate to see on its closing night. I can't remember the last time I not only stepped out of a theater in awe of what was just seen, but then brought with me the thoughts and questions that were constantly forming like a never-ending chain; this was to the moment I walked through my front door. It is so hard to come up with the perfect form of praise for everything this show is, without also thinking of how the show affects me, compares to my life and makes me question every decision made in the last twenty-four hours.
---
BWW Review: The Fist Pumping Phenomenon of POP PUNK HIGH at (le) poisson rouge

October 17, 2018

You have officially entered pop-punk paradise: a place where the people eat, sleep and breathe the essence of punk culture, channeling their thickly eyelined, rebellious year 2003-selves to walk in the famed footsteps of Avril Lavigne. It is a place where teenage angst and insecurity lend themselves to the formation of the baddest, "punkest" star whom the entire student body respects. This paradise is actually a high school, where the opportunity to rock out like Green day is met with the need to face and understand the person you find yourself to be. The ups and downs of self-discovery are set to a wicked pop-punk sound in this bizarre and brave musical that is Pop Punk High, now in performances at the West Village's iconic (le) poisson rouge.
---
BWW Review: Something is So Right About THE WRONG BOX at Theatre for the New City

September 14, 2018

With book, music and lyrics written by Kit Goldstein Grant, directedchoreographed by Michael Chase Gosselin and based on the novel by Robert Louis Stevenson and Lloyd Osbourne, The Wrong Box now celebrates its World Premiere at Theater for the New City as part of its Dream Up Festival. Grant and Gosselin now come together since having worked on Grant's The Nose, and their joint efforts truly show the magic to be found in this collaboration. Grant's plot of wayward characters who winner of the tontine, to wreaking havoc in the baggage area of a train on its way to the middle of nowhere and a random moment of drunkenness, The Wrong Box takes a complex plot and not only tests the audience's sense of humor, but also our ability to follow along. If understood completely, this is one hell of a crazy ride.
---
BWW Review: Dreaming the Reality of Life in Yukich's APES AT PLAY

September 8, 2018

Written and directed by Yukich and presented as part of the Dream Up Festival at Theater for the New City, Apes at Play is a short but ironically succinct piece that gets to the core of what it means to live within the possibility of the inexplicable.
---
BWW Review: A Shakespearean Run with Food and Fun: A MIDSUMMER NIGHT'S DREAM

August 14, 2018

Directed by Dan Hasse and in association with the Access Theater, which has given rise to youthful, unique productions for the last twenty-six years, A Midsummer Night's Dream is the most fun you will have at any Shakespearean production for an endless number of reasons. Not only does this unbelievable and versatile cast of six bring out the wackiness of this work, they are able to harbor the more emotional side of it through the unique means of food and song; they complement tradition with modern creativity, and it is truly as magical as I would imagine Shakespeare intended his play to be.
---
BWW Review: Irish Playwrights Overcome and Conquer with GET THE BOAT and INNIT

August 3, 2018

The Soho Playhouse presents the North American debut of two Irish female playwrights and their influential plays: Eevan Brennan's and Siobhan Donnellan's Get the Boat and Colette Forde's Innit. Both were featured at the Limerick Fringe Festival in 2017, and both are now spreading awareness of a troubled world to a New York audience. Theirs are unique, subjective visions of the reality that is faced by the Irish people; simply writing about these issues could never have prepared an audience for how poignant are the stories they would hear told
---
BWW Review: Drifting in the Somber Magic of THE BLUE ROOM

July 17, 2018

Currently in performances at the WhiteBox Art Space and under the direction of Max Hunter, the Bridge Production group presents The Blue Room in all its beauty. Last seen on Broadway a decade ago and starring Nicole Kidman, Hare's play is an adaptation of La Ronde: a series of vignettes that penetrate the audience's collective soul by digging into the secrets of what makes humans crave that carnal sexuality of others - sometimes complete strangers.
---
BWW Review: It Takes an Office in Solnik's Compelling New Play GRACE IS GOOD

June 29, 2018

Recently concluding its extended run at Theater for the New City, Director Scott David Reeves, Slonik and the Textile Company presented Grace is Good as a play for the #metoo conversation. It is a play which cleverly takes people's preconceptions and molds them into something not quite fact, not quite fiction, to the extent that the truth becomes what each person makes it.
---
BWW Review: What Lies Beyond Ideality in A.R. Gurney's THE FOURTH WALL

June 14, 2018

Presented by Theater Breaking Through Barriers and under the direction of Christopher Burris, The Fourth Wall is anything but inhibiting, especially in terms of its creation. This Off-Broadway company brings actors with and without disabilities together to break stereotypes and portray how little there is separating all those who wish to bring their love of theater to an audience. The collaborative efforts of a diverse cast are proven successful in this rather momentous production of a show not many people can acknowledge as having seen.
---
BWW Review: An Ode to the Theater's Tale in Martin Tackel's STAGE LIFE

May 31, 2018

Now playing at the Lion Theatre in Times Square, Stage Life is truly an ode not only to the actor, but anyone who has ever been inspired by the theater to make it their life's work. From actor to playwright, to producer and teacher alike, this is theater in its truest, diverse and most appreciated form – right on Theater Row.
---
BWW Review: Resistance Takes its Toll in The Seeing Place Theater's THE PEOPLE VS ANTIGONE

May 17, 2018

Adapted and directed by Brandon Walker and presented by The Seeing Place Theater, The People vs. Antigone recently concluded its run at the Paradise Factory; it was one of three shows presented as part of the Whistleblower series. Depicting the 'odd man (or woman) out' as the tragic hero of their own story, the audience is given a chance to understand the dynamics of one who fights against an authority that strips people of their right to be human beings - all with the irony of supposedly doing it for the people. How can we understand a person who doesn't simply comply with what she is told, or accept what so blatantly shouldn't be? In an era where everyone seems to have a purpose or agenda, a zealousness to their step when standing up for the world's injustices, do they look at the wrongs being done or simply recognize their part of a movement towards something?
---
BWW Review: A Shocking Find In New Wave Theater Collective's THE ANGEL OF ALLEGHENY COUNTY

May 2, 2018

Written by Alec Silberblatt and directed by Daniella Caggiano, The Angel of Allegheny County is truly a theatrical work of art that is a mix of so many significant elements. It is an intricate play that compels audiences to not only think about what is right and wrong, but also the human capability to create the grey matter in between. Each character understands her place in the world and the limits that status sets, but each nonetheless finds the loophole that gives them more power over something not meant to be in her control.
---
BWW Review: Shooting Us to the Quick with Arje Shaw's NY Premiere of MOOLAH

April 25, 2018

As said in Arje's Shaw dramatic comedy Moolah, people are in constant change: from day to day and minute-to-minute, we gradually inch our way towards who and what we want to be. A sound enough philosophy - that is, until you factor in a transvestite right out of Bellevue who cuts hair by day and kills people by night, his cousin who cannot get enough money and a vengeful family that puts hits on their nearest and dearest. Being the person you wish to be is thwarted by trying to survive your family's attempt to kill you... if you only knew when they were coming.
---
BWW Preview: Eastern Bridge Theatre Troupe Springs Ahead with New Season

April 6, 2018

Eastern Bridge continues in the telling of otherwise unheard stories with both a new board of directors and an exciting monthly series. Anna Rak is joined by new members Kanja Grobler (Co-Artistic Director) and Irina Bravo (Director of Design and Marketing) to lead the Troupe into a successful new season - a goal that, no matter how diverse its parts, brings these individuals together with unified purpose.
---
« prev  1  2  3  4  5  6 … 10  next »