Kaija Bonde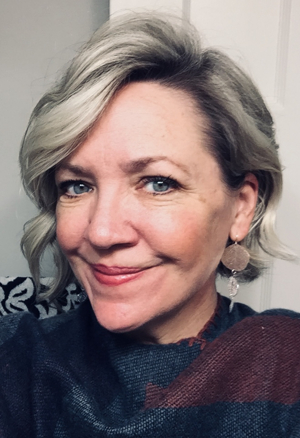 As a professional actress/singer and theatre producer living in Sioux Falls, SD, Kaija Bonde is often considered a unique commodity. She began acting and singing at the age of three and has been fortunate to be able to pursue her passion in her own hometown and state ever since. Her most notable roles include Eva Peron in "Evita", Little Red Riding Hood in "Into the Woods", Maria in "The Sound of Music", Rhetta Cupp in "Pump Boys and Dinettes" and her favorite role…Patsy Cline in "Always, Patsy Cline".
Kaija and her husband Brian own the Comfort Theatre Company with the mission of bringing quality musical theatre and performances to the rural areas of the Upper Midwest. She has performed for over 200,000 people with their 3 touring productions, East of Westreville, Of Thee I Swing and most notably, Always…Patsy Cline over the past 20 years.
Kaija has a very full and busy life both on the road and at home in Sioux Falls. She is the mother of 3 beautiful children, Suzannah, Elijah and Aaron. Aaron has a rare genetic disorder and autism. Because of him, Kaija has become a tireless advocate and a fighter for the rights and support of the developmentally disabled.
The phrase "Good theatre anywhere is good for theatre everywhere" truly defines Kaija's own personal mission. Kaija's greatest joy is performing for audiences in Sioux Falls and all across the Midwest and to do what she loves, in a place she loves, with and for the people she loves.
In her spare time, she loves belting out tunes to the Broadway channel on her car radio with her husband as they travel across the state to their cabin in the Black Hills of SD.
BWW Review: MAMMA MIA! at Sioux Empire Community Theatre

October 3, 2019

I had the chance to catch the SECT season opener, Mamma Mia!, last weekend and it was sensational! The cast, a great mixture of high energy women and men ranging in age from young 20 and 30-something newcomers to some SECT theatre mainstays, all came together and blew the roof off the Orpheum with this tribute to the Swedish mega-hit band. You can't help but sing (and dance) along to every song, because you know them all by heart.
---