Kaija Bonde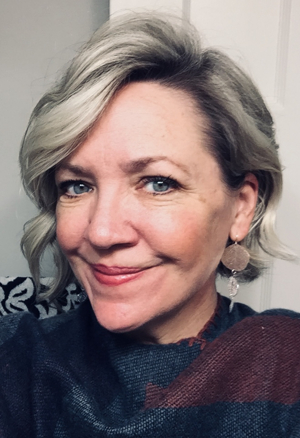 As a professional actress/singer and theatre producer living in Sioux Falls, SD,   Kaija Bonde is often considered a unique commodity. She began acting and singing at the age of three and has been fortunate to be able to pursue her passion in her own hometown and state ever since. Her most notable roles include Eva Peron in "Evita", Little Red Riding Hood in "Into the Woods", Maria in "The Sound of Music", Rhetta Cupp in "Pump Boys and Dinettes" and her favorite role…Patsy Cline in "Always, Patsy Cline". 
Kaija and her husband Brian own the Comfort Theatre Company with the mission of bringing quality musical theatre and performances to the rural areas of the Upper Midwest. She has performed for over 200,000 people with their 3 touring productions, East of Westreville, Of Thee I Swing and most notably, Always…Patsy Cline over the past 20 years. 
Kaija has a very full and busy life both on the road and at home in Sioux Falls. She is the mother of 3 beautiful children, Suzannah, Elijah and Aaron. Aaron has a rare genetic disorder and autism. Because of him, Kaija has become a tireless advocate and a fighter for the rights and support of the developmentally disabled. 
The phrase "Good theatre anywhere is good for theatre everywhere" truly defines Kaija's own personal mission. Kaija's greatest joy is performing for audiences in Sioux Falls and all across the Midwest and to do what she loves, in a place she loves, with and for the people she loves. 
In her spare time, she loves belting out tunes to the Broadway channel on her car radio with her husband as they travel across the state to their cabin in the Black Hills of SD. 
MOST POPULAR ARTICLES
LAST 30 DAYS
LAST 365 DAYS
BWW Review: WAITRESS: A NEW MUSICAL Serves Up A Bittersweet Slice of Life at the Washington Pavilion

March 10, 2020

Based on the 2007 cult movie by Adrienne Shelly staring Kerry Russell and Nathan Fillion, Waitress: A New Musical is a new Broadway adaptation, featuring an original score from 8 time Grammy nominiee Sara Bareilles. Like the movie, this is the story of Jenna, played by the sensational Bailey McCall, a young woman caught in a terrible marriage to Ed, a narcissistic, physically and psychologically abusive excuse of a man, played by Clayton Howe. Jenna is an accomplished and wannabe award winning pie baker at Joe's Pie Diner, where she also waits tables with her two BF's, Becky and Dawn, played by Kennedy Salters and Gabriella Marzetta.
---
BWW Review: A BRONX TALE unfolds at The Washington Pavilion
February 9, 2020
---
BWW Review: THE COLOR PURPLE Shines Bright at The Washington Pavilion

January 15, 2020

'I don't need you to love me, I don't need you to love. I've got...my sister, I can feel her now. She may not be here, but she's still mine.' So begins the profound anthem 'I'm Here', sung by Celie in the second act of The Color Purple, now playing at the Washington Pavilion in Sioux Falls, SD. That one lyric sums up a lifetime of despair and pain while at the hands of the hard-hearted and merciless men she was forced to endure over the course of her life. In the end, Celie triumphs, but not without a long, emotional journey as she struggles to find her 'beautiful' self.
---
BWW Review: BANDSTAND at Washington Pavilion

November 12, 2019

The national tour of Bandstand arrived in Sioux Falls on Monday, November 11 and transported the audience at the Washington Pavilion back to post World War II in 1945. With music by Richard Oberlacker, and the book and score by Robert Taylor and Overlacker, this Tony Award winning Broadway musical combines fabulous swing-era style songs and brilliant original choreography from 'Hamilton's'own Andy Blankenbuehler, with a beautifully conceived and inspirational story about a group of soldiers who strive to put their lives back together after the trauma and horrors of war. How fitting to experience this show on Veteran's Day when our country stops to pay respect for the sacrifices of all those who fight for our freedoms every day.
---
BWW Review: MAMMA MIA! at Sioux Empire Community Theatre

October 3, 2019

I had the chance to catch the SECT season opener, Mamma Mia!, last weekend and it was sensational! The cast, a great mixture of high energy women and men ranging in age from young 20 and 30-something newcomers to some SECT theatre mainstays, all came together and blew the roof off the Orpheum with this tribute to the Swedish mega-hit band. You can't help but sing (and dance) along to every song, because you know them all by heart.
---