Emma Ainley-Walker
MOST POPULAR ARTICLES
LAST 30 DAYS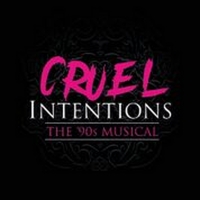 EDINBURGH 2019: BWW Review: CRUEL INTENTIONS: THE 90S MUSICAL, Assembly George Square Gardens
Posted: Aug. 18, 2019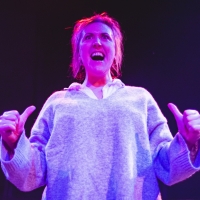 EDINBURGH 2019: BWW Review: HOW TO BE BRAVE, Roundabout @ Summerhall
Posted: Aug. 14, 2019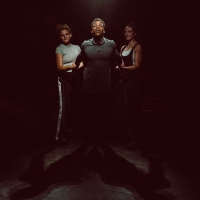 Review: ON THE OTHER HAND, WE'RE HAPPY
Posted: Aug. 18, 2019


EDINBURGH 2019: BWW Review: MAX AND IVAN: COMMITMENT, Pleasance Dome
Posted: Aug. 24, 2019


EDINBURGH 2019: BWW Review: SCOTTEE: CLASS, Assembly Roxy
Posted: Aug. 28, 2019


EDINBURGH 2019: BWW Review: TOKYO ROSE, Underbelly Cowgate
Posted: Aug. 24, 2019


Review: ARE WE NOT DRAWN ONWARD TO A NEW ERA
Posted: Aug. 19, 2019


LAST 365 DAYS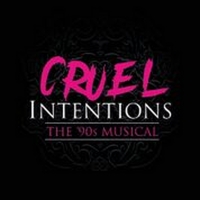 EDINBURGH 2019: BWW Review: CRUEL INTENTIONS: THE 90S MUSICAL, Assembly George Square Gardens
Posted: Aug. 18, 2019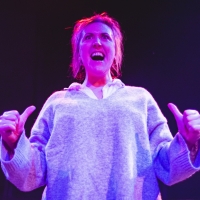 EDINBURGH 2019: BWW Review: HOW TO BE BRAVE, Roundabout @ Summerhall
Posted: Aug. 14, 2019


EDINBURGH 2019: BWW Review: BURGERZ, Traverse Treatre
Posted: Aug. 8, 2019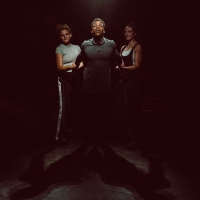 Review: ON THE OTHER HAND, WE'RE HAPPY
Posted: Aug. 18, 2019


EDINBURGH 2019: BWW Review: IF YOU'RE FEELING SINISTER, Gilded Balloon Patter Hoose
Posted: Aug. 8, 2019


EDINBURGH 2019: BWW Review: MAX AND IVAN: COMMITMENT, Pleasance Dome
Posted: Aug. 24, 2019


EDINBURGH 2019: BWW Review: LIKE ANIMALS, Summerhall

August 30, 2019

Like Animals, from real life couple Kim Donohoe and Pete Lannon, is an exploration into what it is to love. It is a charming two-handler, mixing stories from their own relationship with historic experiments with animals. In particular, our attempts to teach animals how to speak.
---
EDINBURGH 2019: BWW Review: THE AFFLICTED, Summerhall

August 30, 2019

The Afflicted, from new Scottish theatre collective Groupwork uses dance, physical theatre and multimedia to tell the story of the Hope River Girls. It is inspired by real-life events taking place in Le Roy, New York, when many girls at the same High School became suddenly afflicted with tics a?" twitching and stuttering uncontrollably without any cause. Media descended on the town as more girls became afflicted, and doctors came up with competing diagnoses. In the end, was it all just a case of mass hysteria?
---
EDINBURGH 2019: BWW Review: KNOT, Assembly Roxy

August 28, 2019

Knot explores intimacy in relationships, not just romantic, through showstopping and emotional acrobatics and dance.
---
EDINBURGH 2019: BWW Review: SCOTTEE: CLASS, Assembly Roxy

August 28, 2019

In a city where rising accommodation prices and cost of living push both visiting artists and locals out of its festivals, Scottee's Class could not be more pertinent, and that is exactly why it needs to be presented at the Edinburgh Festival Fringe.
---
EDINBURGH 2019: BWW Review: MAX AND IVAN: COMMITMENT, Pleasance Dome

August 24, 2019

Comedy duo Max and Ivan are known for their character sketches, but Commitment weaves a true life narrative into an hour that's all about silly fun and best friendship.
---
EDINBURGH 2019: BWW Review: TOKYO ROSE, Underbelly Cowgate

August 24, 2019

One of this year's Untapped Award winners, Burnt Lemon's Tokyo Rose tells the true story of an American citizen born to Japanese parents, Iva Toguri. Studying to become a doctor in California, Iva is sent to Japan to look after her sick aunt. When America join World War Two, she is refused entry to her home country and begins a journey of survival in Japan, eventually finding herself a disc jockey, broadcasting to Allied forces on Radio Tokyo.
---
EDINBURGH 2019: BWW Review: ARE WE NOT DRAWN ONWARD TO NEW ERA, Zoo Southside

August 19, 2019

The stage is set, a single tree with a single apple hanging from it. A woman lies to the side. It is a Garden of Eden paradise but the apple is plucked, and as more people enter more destruction ensues.
---
EDINBURGH 2019: BWW Review: SINCE U BEEN GONE, Assembly Roxy

August 19, 2019

Teddy Lamb's Since U Been Gone is two stories inextricably weaved together. The first is a tale of friendship and grief. The second is Lamb's own queer coming of age, changing pronouns and learning to love and express the person they truly are.
---
EDINBURGH 2019: BWW Review: ON THE OTHER HAND, WE'RE HAPPY, Roundabout @ Summerhall

August 18, 2019

Josh and Abbie decide to adopt. When Josh has to continue alone he meets his daughter's birth mother and lives are changed.
---
EDINBURGH 2019: BWW Review: CRUEL INTENTIONS: THE 90S MUSICAL, Assembly George Square Gardens

August 18, 2019

The bent to film adaptions and Jukebox productions in new musical theatre does not fill everyone's hearts with joy. Where are the original narratives? But Cruel Intentions: The 90s Musical combines both of these elements with perfect pitch. It is pure nostalgia and escapism, the night of entertainment and fun that the world needs right now. Especially the 90s kids.
---
EDINBURGH 2019: BWW Review: HOW TO BE BRAVE, Roundabout @ Summerhall

August 14, 2019

How To Be Brave, written by Siân Owen and performed with boundless energy by Laura Dalgleish, is the greatest bedtime story a scared little girl could hear.
---
BWW Review: DAUGHTERHOOD, Roundabout @ Summerhall

August 14, 2019

Pauline stayed at home to care for Dad. Rachel went out into the world to advocate for him and others with his condition. When Rachel makes a surprise visit home, no return ticket booked, resentments and sacrifice bubble to the surface and the two sisters battle through their differences. Though they may both feel duty to their Daughterhood, this play is all about sisters.
---
EDINBURGH 2019: BWW Review: IF YOU'RE FEELING SINISTER, Gilded Balloon Patter Hoose

August 8, 2019

Kid and Boss are bored, have been bored, but now they're on an adventure together, high on the adrenaline of a successful art heist conducted on Kelvingrove Museum.
---
EDINBURGH 2019: BWW Review: BURGERZ, Traverse Treatre

August 8, 2019

In 2016, someone threw a burger at performance artist Travis Alabanza. No one did anything.
---