Courtney Hess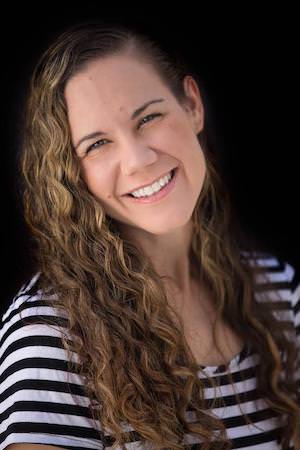 Courtney Hess is an educational theatre consultant and theatre teacher in Palm Beach County, Florida. Most of her time is spent directing student work and sharing her love of dance, art, and theatre. She has a master's degree in Theatre from the University of Houston, a B.A. in English from Florida Atlantic University, as well as a B.A. in Theatre and B.A. in Studio Art from Florida State University.
MOST POPULAR ARTICLES
LAST 30 DAYS
LAST 365 DAYS
BWW Review: Time for COCKTAIL HOUR at the Crest Theatre at Old School Square

December 22, 2019

I will never look at classic cocktails the same way after experiencing Marilyn Klaus' immersive show, a?oeCocktail Houra?? by her New York based company, Ballets with a Twist. This innovative and clever show transcended time periods and dance styles with small stories inspired by drinks such as a?oeLemon Dropa??, a?oeCuba Librea??, and a?oeBloody Marya??. The Crest Theatre at Old School Square was the perfect venue to highlight a?oeCocktail Houra?? - it was like seeing history come alive.
---
BWW Review: WHEN SHE HAD WINGS at FAU Theatre Lab

September 14, 2019

BOCA RATON, Fla. (September 19, 2019) a?"  a?oeWhen She Had Wingsa?? by Suzan Zeder is delighting audiences of all ages with its whimsical and creative portrayal of an imaginative young girl and a mysterious friend.
---
BWW Review: IN THE HEIGHTS at Maltz Jupiter Theatre

July 1, 2019

"In the Heights", with music and lyrics by Lin-Manuel Miranda and book by Quiara Alegria Hudes, is no exception. A charming story of a small community turned into a family did the same for ours, bringing the community out to celebrate through the theatre arts the amazing work of 62 young artists and the outstanding professionals of the Maltz Jupiter Theatre. The immediate standing ovation was well deserved.
---
BWW Review: CATS at Maltz Jupiter Theatre

May 26, 2019

If the "Cats - School Production" at the Maltz Jupiter Theatre is any indication of the quality of the Summer Conservatory Productions, everyone should hustle to get their tickets for "In the Heights", "You're a Good Man Charlie Brown", and " Romeo and Juliet".
---
BWW Review: PREMIERES at Ballet Palm Beach

March 26, 2019

Ballet Palm Beach presented a rare offering for their audience tonight with a group of pieces that can hardly be categorized. "Premieres" boasted three world premiere pieces and 'Sonatine'; a rarely performed Balanchine.
---
BWW Review: THE SPITFIRE GRILL at Palm Beach Dramaworks

February 19, 2019

Palm Beach Dramaworks does not disappoint with their decision to add a musical to their regular subscription season. "The Spitfire Grill" by James Valcq (Book and Music) ?and Fred Alley (Book and Lyrics) and based on the film by Lee David Zlotoff, in short, is a hit. Fitting in perfectly with their mission of 'Theatre To Think About', this realistic and grounded show is so engaging that it's impossible to keep your own emotions in check.
---
BWW Review: DISNEY BEAUTY AND THE BEAST at Maltz Jupiter Theatre

December 11, 2018

A Truly Innovative Collaboration: Maltz Jupiter Theatre's 'Beauty and the Beast'
---
BWW Review: Eric Coble's SWAGGER Mesmerizes Young Audiences

September 18, 2018

Palm Beach Gardens, Fl. (September 12, 2018) -  Eric Coble's new play "Swagger", developed by Palm Beach Dramaworks as part of the One Humanity Tour, captivated the sixth grade students at Watson B. Duncan Middle School. The piece and accompanying talk back served to strengthen the bond between young citizens and their local police officers by generating discussion and providing resources without taking a side on what is today a hot topic issue. "Swagger" delivers the same event from three points of view in a direct address format focusing on story and character relationships.
---
BWW Review: RONIA, THE ROBBER'S DAUGHTER at FAU Theatre Lab - US Premiere

September 9, 2018

"Ronia, the Robber's Daughter" premiered yesterday at the intimate and magical Theatre Lab, a hidden gem of cutting edge theatre, housed within Florida Atlantic University in Boca Raton, FL. "This show, specifically tailored to the family experience, is sure to delight audience members from ages eight to 80" announced Artistic Director Matt Stabile. No stranger to the work of playwright Allison Gregory ("Motherland, Uncertain Terms"), Stabile was excited to produce this new family friendly show for both the South Florida community and as part of the Future PAGES Project.
---