Colin Fleming-Stumpf
Colin Fleming-Stumpf is a lover of all things theatre and performing arts. A native of Rochester, NY, Colin has acted on stages across Upstate and Western New York and is active in the regional theatre community as a performer, musician, fundraiser, board member, and writer, also serving avidly as a local theatre critic for the Buffalo Theatre Guide. Colin holds a Masters degree in Nonprofit and Arts Administration, and by day works as a grant writer for a large health system in the Rochester area. 
MOST POPULAR ARTICLES
LAST 30 DAYS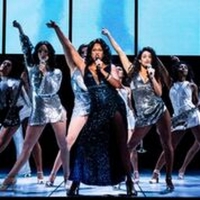 BWW Review: SUMMER: THE DONNA SUMMER MUSICAL at Rochester Broadway Theatre League
Posted: Oct. 3, 2019


LAST 365 DAYS
BWW Review: A BRONX TALE at Rochester Broadway Theatre League
Posted: Oct. 19, 2018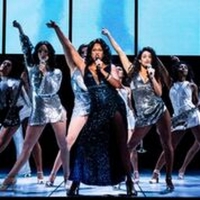 BWW Review: SUMMER: THE DONNA SUMMER MUSICAL at Rochester Broadway Theatre League
Posted: Oct. 3, 2019



MAURITIUS at Blackfriars Theatre
Posted: Mar. 23, 2019


BWW Review: THURGOOD at Geva Theatre
Posted: Oct. 21, 2018


BWW Review: THE LEGEND OF GEORGIA MCBRIDE at JCC CenterStage Theatre
Posted: Dec. 4, 2018



2019's Most Anticipated Rochester Productions
Posted: Jan. 6, 2019


BWW Review: THE HUMANS at Geva Theatre
Posted: Feb. 26, 2019


BWW Review: SUMMER: THE DONNA SUMMER MUSICAL at Rochester Broadway Theatre League

October 3, 2019

The Rochester Broadway Theatre League opens its 2019-2020 season with a glitzy, glamorous, and soulful look at the queen of the disco era, Donna Summer. 'Summer: The Donna Summer Musical', which began its national tour in Rochester this week, isn't just for children of the 1970's, but for anyone who wants a more intimate look into the life and career of one of the music industry's most iconic figures.
---
BWW Review: Blackfriars' Summer Intensive Presents THE 25TH ANNUAL PUTNAM COUNTY SPELLING BEE

July 15, 2019

To an outsider, the world of competitive spelling may not seem like one that's brimming with tension and intrigue. When one thinks about worlds that are rife for dramatization, a myriad of source material seems more plausible; but I suppose Mormon missionaries, SpongeBob SquarePants, and the life of Alexander Hamilton also seemed odd choices at-a-glance for stage adaptation, and things turned out ok for those musicals. Though competitive spelling is at the heart of 'The 25th Annual Putnam County Spelling Bee', that's not what makes 'Spelling Bee' so compelling; it's the cast of eccentric characters, their personal baggage, and how that baggage informs their drive to excel at spelling that makes the show so heartwarming. Blackfriars Theatre's production of 'Spelling Bee' is as touching and wildly funny a production as you'll find on any professional stage, made more impressive by the fact that the cast, and the bulk of the artistic team, are local college students.
---
Waitress Closes the Rochester Broadway Theatre League Season

June 5, 2019

You don't have to be a talented baker (and I certainly am not) to appreciate a show that uses pie as a metaphor for life. Its variety, its many surprises, how with one wrong measurement or ingredient everything can go terribly wrong.
---
Wallbyrd's The 39 Steps is a Must-See Production
May 25, 2019
---
Screen Plays' Black Comedy De-Lights

May 24, 2019

Peter Shaffer's farce Black Comedy delights based on one absurd premise. What if we could see what goes on in the obscurity of darkness? From this thought, he literally flips the light switch. The play begins in darkness with a young sculptor Brindsley Miller nervously preparing for a life changing meeting with elderly millionaire art collector George Bamberger. To impress Bamberger, he and his fiancee, Carol Melkett temporarily purloin the furniture and artwork of his flamboyant neighbor Harold Gorringe. While questioning the ethics of this nefarious decision with his fiancee, the apartment building's main fuse blows and the stage is bathed in light. It becomes clear that the motor of the play is that the audience sees when the actors don't. This topsy-turvy conveyance heightens the slapstick humor and illuminates the frenzied panic induced by unethical contrivances gone awry. Adding to this madness are love triangles, jealousy and repressed feelings.
---
THE UNDENIABLE SOUND OF RIGHT NOW at Blackfriars Theatre
May 12, 2019
---
BWW Review: OKLAHOMA! at JCC CenterStage Theatre
May 8, 2019
---
REVIVAL: THE RESURRECTION OF SON HOUSE at Geva Theatre

May 5, 2019

To close out their 2018-2019 season Rochester's Geva Theatre chose a piece with deep historical, musical, and local significance. Revival: The Resurrection of Son House was commissioned by Geva in 2015 and received a staged reading that year at their festival 'Journey to the Son: A Celebration of Son House.' The fully-staged production is now getting its world premiere, and it's the perfect capstone to a season rich with history, diverse voices, and new works.
---
With Barbeque Apocalypse, Out of Pocket Productions Explores the End of the World
May 4, 2019
---
BWW Review: HAMILTON at Auditorium Theatre

April 26, 2019

At this point-four years after it premiered on Broadway and took the world by storm, earning a record 16 Tony nominations and making Lin Manuel-Miranda a household name --it seems a superfluous task to write a review of Hamilton. What hot take can I offer on this groundbreaking, history-making musical that scores of other critics and millions of audience members from around the globe haven't offered already?
---
BWW Review: THANK YOU FOR BEING A FRIEND: THE GOLDEN GIRLS MUSICAL at Lyric Theatre
April 21, 2019
---
BWW Review: THE ROYALE at Geva Theatre

April 17, 2019

The Royale, the 2015 play by Marco Ramirez currently playing in Geva Theatre's Fielding Stage, isn't as much about boxing as it is about race, greatness, and a man who's moving faster than the world around him. It's an intimate, lyrical play, and continues Geva's recent tradition of hosting productions grown at Ithaca's Kitchen Theatre Company, another artistic gem just a couple hours down the 390.
---
LONG DAY'S JOURNEY INTO NIGHT at Rochester Community Players
April 14, 2019
---
BWW Review: NATIVE GARDENS at Geva Theatre

April 4, 2019

Nothing encapsulates Native Gardens like its standout line 'Old neighbors, new neighbors.' Anyone who's ever been a new neighbor, especially in suburbia, knows the feeling of the side-eying, judgey but well-meaning older couple living next door, down the street, etc. Playwright Karen Zacaria couples that unease with sociopolitical themes and sitcom intimacy in this fun new(ish) play about the colliding of two upper-middle class worlds.
---
BWW Review: INDECENT Comes to the JCC CenterStage

April 1, 2019

Indecent, currently playing at JCC's CenterStage Theatre, is one of the company's most ambitious productions to date because of its cultural significance, its significance in Jewish history, and the fact that this is its first time being staged in the Rochester area. And not unimportantly, it's also just a really entertaining piece of theatre.
---
MAURITIUS at Blackfriars Theatre

March 23, 2019

When you think of stories that are wildly captivating, real edge-of-your-seat stuff, you probably think of heist thrillers, gangster films, warfare and the like. You recall the battle sequences of Macbeth and King Lear, or the that first rumble between the Sharks and the Jets. What you likely don't think of, is stamps. Philately, or 'the collection and study of postage stamps', is hardly the stuff of intrigue and high-drama, right? Wrong. It's unlikely that you'll find a show with more intensity than Mauritius, currently playing at Rochester's Blackfriars Theatre.
---
BWW Review: IT'S A BIRD...IT'S A PLANE...IT'S SUPERMAN at TYKES

March 16, 2019

Tykes (Theatre Young Kinds Enjoy Seeing) returns to the JCC Hart Theatre for a thrilling adventure that will excite and entertain the whole family. And of course, living in the age of the constant drip-drip of superhero movies, it's one we're all familiar with. But while Superman awes and delights on the silver screen, nothing beats seeing him in person!
---
BWW Review: YOU CAN'T TAKE IT WITH YOU Still Entertains After 80+ Years

March 10, 2019

Rochester's Screen Plays continues what it does best with their current production of You Can't Take it With You: present Hollywood's most iconic stories in the small, intimate setting of the Multi-Use Community Cultural Center (referred to by most as 'The MuCCC'). This play, based on the Academy Award-winning 1938 romantic comedy starring Jean Arthur and Frank Capra, tells the story of what happens when two families-one prim and snobbish, the other wonderfully eccentric- collide.
---
BWW Review: MISS SAIGON at Rochester Broadway Theatre League

March 7, 2019

The RBTL continues its 2018-2019 season with one of Broadway's most transporting musicals, equal parts soaring and beautiful and devastatingly sad. Miss Saigon has been wowing audiences for over three decades, and it's here to wow Rochesterians for just four more days.
---
BWW Review: THE HUMANS at Geva Theatre
February 26, 2019
---
1