Colin Fleming-Stumpf
Colin Fleming-Stumpf is a lover of all things theatre and performing arts. A native of Rochester, Colin has acted on stages across Upstate and Western New York and is active in the regional theatre community as a performer, musician, fundraiser, board member, and reviewer, serving avidly as a local theatre critic for the Buffalo Theatre Guide in addition to his work with BroadwayWorld. Since 2017 Colin has reviewed hundreds of professional, regional, and community theatre productions across Rochester, Buffalo, and Canada. He holds a Masters degree in Nonprofit and Arts Administration, and by day works as the Associate Director of Grants for the Rochester Regional Health system. 
MOST POPULAR ARTICLES
LAST 30 DAYS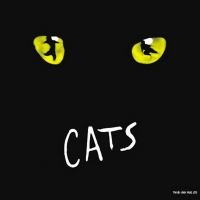 BWW Review: CATS at Rochester Broadway Theatre League
Posted: Sep. 27, 2021


BWW Review: VIETGONE at Geva Theatre
Posted: Oct. 11, 2021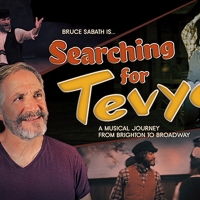 BWW Review: SEARCHING FOR TEVYE at JCC Centerstage Theatre
Posted: Oct. 8, 2021


LAST 365 DAYS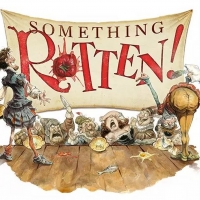 BWW Review: SOMETHING ROTTEN! at JCC Centerstage Theatre
Posted: Jul. 13, 2021


BWW Review: CONSTELLATIONS at Out Of Pocket Productions
Posted: Mar. 2, 2021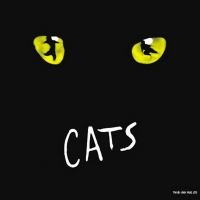 BWW Review: CATS at Rochester Broadway Theatre League
Posted: Sep. 27, 2021


BWW Review: VIETGONE at Geva Theatre
Posted: Oct. 11, 2021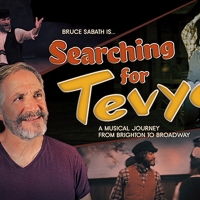 BWW Review: SEARCHING FOR TEVYE at JCC Centerstage Theatre
Posted: Oct. 8, 2021


BWW Review: LOVE LETTERS at JCC Centerstage Theatre (via Rochester Fringe Festival)
Posted: Sep. 20, 2021


BWW Review: VIETGONE at Geva Theatre

October 11, 2021

Until recently, seeing live indoor theatre seemed like a relic of the distant past, and sitting in the audience for a play that can only be described as a rap-infused comic book comedy about Vietnamese refugees is something that definitely wasn't on my bingo card for 2021, and yet here we are. There's a lot to unpack with 'Vietgone', but overall, productions with this much flair, surprise, and unique storytelling are exactly what I've missed about Geva Theatre over the past 18 months.
---
BWW Review: SEARCHING FOR TEVYE at JCC Centerstage Theatre

October 8, 2021

After 18 long theatre-less months, Rochester's JCC Centerstage Theatre is once again welcoming audiences indoors (various performances were held over the summer at the more COVID-friendly outdoor Dawn Lipson Canalside Stage). And what better way to celebrate the return to live indoor theatre than by exploring the origin story of home-grown Broadway star Bruce Sabath?
---
BWW Review: CATS at Rochester Broadway Theatre League

September 27, 2021

After an 18-month intermission, theatre is back once again in Rochester. Like thousands of other performance venues across the country, RBTL's Auditorium Theatre has been shuttered since March 2020 as New York State and the world grapple with the fallout of the COVID-19 pandemic. While COVID is unfortunately still with us (PLEASE get vaccinated if you haven't already!) our state and national leaders have given the green light to resume in-person theatre, as long as modest safety precautions are put in place. At the Auditorium Theatre, that means mandatory masking regardless of vaccination status and no concessions for purchase, a small price to pay for getting to say goodbye to Zoom theatre once and for all.
---
BWW Review: LOVE LETTERS at JCC Centerstage Theatre (via Rochester Fringe Festival)

September 20, 2021

As part of the annual Fringe Festival, Rochester's Jewish Community Center presented 'Love Letters', the popular 1988 two-person play by A. R. Gurney that follows two friends throughout the course of their lives told solely through the reading of letters that they wrote each other over the years. The show, known for its simplicity and emotional breadth, provides a quiet and sensitive alternative to other programming at the Fringe Festival, which is known as a home for alternative and avant-garde performing arts.
---
BWW Review: SOMETHING ROTTEN! at JCC Centerstage Theatre

July 13, 2021

After nearly 16 months without setting foot in a physical performance venue, it was such a thrill to return to the 'theatre' this past weekend to enjoy an afternoon of Shakespeare-inspired absurdity, laughing and applauding in the company of *gasp* other human beings. No, it wasn't technically the Centerstage Theatre that we're used to; the show took place under the 'Dawn Lipson Canalside Stage', a large covered tent being utilized by the JCC and other community arts organizations until this fall, when most theatre and performing arts companies in Rochester will be returning to full in-person performances. Yes the Sunday matinee performance I attended was rainy and overcast, but it was the perfect weather for a musical taking place during 16th century England, adding a distinctly British flair that no tech crew could ever recreate indoors. Something Rotten!, one of the great musical comedies of the last 20 years, was the perfect antidote to a theatre-less year in which surely we were all growing tired of Zoom play readings and what icon Tracy Letts lovingly referred to as 'computer theatre' in a recent New York Times interview.
---
BWW Review: CONSTELLATIONS at Out Of Pocket Productions

March 2, 2021

I learned early on in the pandemic (Spring 2020, aka COVID 1.0) that filmed/livestreamed/Zoomed theatre doesn't really do anything for me. That's not a knock against any particular show or performer or theatre company, just a reality of the medium itself. When you take the quintessential elements of live theatre-the energy, urgency, proximity, and community of fellow audience members-and strip them away, something vital to the art form is lost. If I'm going to devote two-or-three hours to consuming a piece of storytelling, I asked myself, why would I opt for a piece of filmed theatre instead of one of the innumerable offerings on Netflix, Hulu, HBO Max, etc., all of which are teeming with movies and TV shows that were designed to be viewed on a screen? Thus I haven't accepted many invitations to do theatre criticism over the past year; the invitations have almost exclusively been for streaming productions, and it didn't seem fair to subject a production to my critique when I had a baseline objection to the format.
---
Local Artist Channels Rene Magritte with Multimedia Collaboration

April 9, 2020

Given the current reality of social distancing and isolation that we're all grappling with, there has perhaps never been a greater need for art that is collaborative and deeply reflective. Kelly Izzo Shapiro, a local singer-songwriter, is hoping to bring that experience to Rochester through a multimedia work titled 'Ceci n'est pas: The Treachery of Images', a project that channels surrealist art and the human psyche, and conveys the idea that our subconscious is going to reflect onto the art that we consume.
---
Rochester's Theatre Community Copes with Coronavirus Outbreak

April 5, 2020

There is no facet of life that hasn't been impacted in some way by the COVID-19 outbreak. Streets are empty, people can't go to work, students can't go to school, gatherings large-and-small are forbidden, and that's to say nothing of the devastating public health realities of widespread illness, the plummeting economy and skyrocketing unemployment rate, and the emotional tolls of social isolation. Here in Rochester schools have been closed since mid-March, as have most non-essential employers (many of which have their employees working from home), and the number of positive coronavirus cases within Monroe County currently stands at 512. Given the scary and unprecedented moment that we're all living in, speculating about the future of theatre and the performing arts seems trivial. But in Rochester, home to one of Upstate New York's most vibrant artistic communities, it's anything but trivial. Our region's theatres are employers and economic drivers of the Finger Lakes area, but more importantly, they bring tremendous joy to the community, which is palpably missing during a crisis that has forced the temporary shuttering of our city's theatres.
---
BWW Review: CRY IT OUT at Geva Theatre Center
March 11, 2020
---
BWW Review: ONCE at Geva Theatre Center

February 28, 2020

Continuing Geva Theatre's 2019-2020 season is the story of an unexpected meeting that blossoms into love, vibrant music, and a renewed vigor for life. It will warm your heart on a cold and dreary Rochester evening.
---
BWW Review: JESUS CHRIST SUPERSTAR at Rochester Broadway Theatre League

February 19, 2020

There is perhaps no greater contributor to the musical theatre art form than Andrew Lloyd Webber (Phantom of the Opera, Evita, Cats, Joseph and the Amazing Technicolor Dreamcoat, etc.), and perhaps no more generation-defining contribution than Jesus Christ Superstar. Now celebrating its 50th anniversary, Rochesterians can once again be reminded why this stylish musical is iconic and timeless.
---
BWW Review: ANASTASIA at Rochester Broadway Theatre League

January 22, 2020

Perfectly timed for the blistery cold Rochester weather we're all suffering through, the RBTL is currently presenting 'Anastasia', the stage adaptation of the 1997 animated movie in which audience members are whisked away to snowy St. Petersburg during the height of the Russian Revolution of the 1920's. This era of political upheaval is the backdrop, but the story focuses on a young woman and her journey through the past to find her family and her identity.
---
BWW Review: SLOW FOOD at Geva Theatre

January 20, 2020

There is nary a more unifying social experience than receiving horrid, mind-bogglingly bad service at a restaurant. It cuts across class, background, geography, ideology, upbringing, and every other imaginable social divide. With minimal effort we can all probably recall a recent experience in which we were out to dinner with friends or significant others and had a server who was slow, rude, invasive, negligent, easily distracted, too chatty, or-in the case of Stephen (Danny Vaccaro), the waiter in Wendy MacLeod's 'Slow Food', currently on stage at Geva Theatre-all of the above. And while it might trigger flashbacks of dining horror and peak hangry-ness, it makes for a truly entertaining stage comedy.
---
BWW Review: THE LION KING at Rochester Broadway Theatre League
December 21, 2019
---
BWW Review: PETER AND THE STARCATCHER At Blackfriars Theatre

December 16, 2019

Keeping with the artistic diversity that makes this theatre a Rochester gem, Blackfriars continues its 70th anniversary season with Peter and the Starcatcher, a Tony Award-winning play like none other they've featured in recent seasons, one that's fueled by imagination, spirit, and a tremendous amount of fun.
---
BWW Review: RAGING SKILLET at JCC CenterStage Theatre

December 9, 2019

Continuing its 2019-2020 season, JCC's CenterStage theatre brings us Raging Skillet, a memoir-turned-play making its regional debut that that tells the story of a rule-breaker and boundary-pusher, a rebellious lesbian Jewish chef whose story is told through food and the ghost of her long-dead mother.
---
BWW Review: COME FROM AWAY Brings Triumph of Human Spirit to Rochester
November 20, 2019
---
BWW Review: THE NICETIES at Geva Theatre Center

October 28, 2019

For thousands of years the theatre has been a place where storytellers go to evaluate the world around them and the people who inhabit it. Every period in history, every noteworthy event, near every moment of import has theatrical representation in one form or another, from Jesus to the Salem Witch Trials, the Nixon impeachment to the smartphone. The polarized and divisive times in which we're all currently living have been no exception, with playwrights and artists of all stripes stepping up and trying to make sense of the calamity of our politics and culture. 'The Niceties', currently playing at Geva Theatre Center, takes a sharp and assertive stance on the issues of race and class that have become a powder keg since 2016 (and long before), in one of the most searing and provocative commentaries written in recent years.
---
BWW Review: THE BOOK OF MORMON at Rochester Broadway Theatre League
October 24, 2019
---
BWW Review: Blackfriars Theatre Explores Race Riots and the Civil Rights Movement with DETROIT '67

October 21, 2019

There are few forces more powerful than that of family, friendship, love and home. These forces are mightily strong under the best of circumstances, and become even more central to our existence in times of violence, oppression, and separation. Within the context of 20th century American history, the civil rights movement of the 1960's is probably the pinnacle of violence and oppression; it's this era that acts as the backdrop of 'Detroit '67', which explores the bonds that connect us to both our friends and loved ones, but also the place we call home.
---