Charles Shubow
Originally from Boston, Charles' first college show was "Barefoot in the Park," he played the role of the telephone repairman. Next came "How to Succeed..." in which he played in the ensemble and then Chairman of the Board. He appeared in "Fiddler on the Roof" at the White Marsh Dinner Theatre as Lazar Wolf. Charles' daughter Britt played one of Tevye's younger daughters. Britt later completed a five year stint in Broadway's "Mamma Mia!" as the Sophie understudy. Charles conducts theatre trips to Broadway shows as the "Shubow Shuttle."
MOST POPULAR ARTICLES
LAST 30 DAYS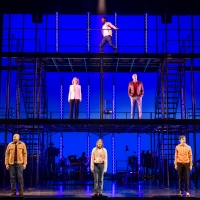 BWW Review: NEXT TO NORMAL at the Kennedy Center is Exceptional
Posted: Jan. 31, 2020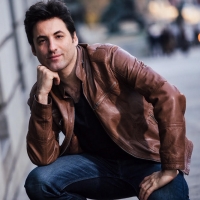 Violinist Philippe Quint Headlines Charlie Chaplin's Legacy: Classical Music in Film with Baltimore Symphony Orchestra
Posted: Feb. 8, 2020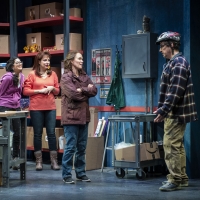 BWW Review: BE HERE NOW at Everyman Theatre - A Touching Dramady About Happiness and Laughter
Posted: Jan. 30, 2020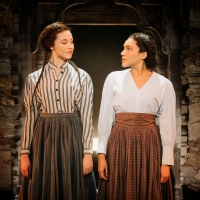 GUN & POWDER at Signature Theatre - World Premiere Musical is Hottest Ticket in Town!
Posted: Feb. 14, 2020


LAST 365 DAYS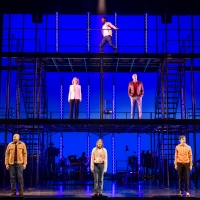 BWW Review: NEXT TO NORMAL at the Kennedy Center is Exceptional
Posted: Jan. 31, 2020


A SALUTE TO GILBERT & SULLIVAN, FROM LONDON TO BALTIMORE - at Young Victorian Theatre Company in Baltimore
Posted: Jul. 19, 2019


A CHORUS LINE at the Signature Theatre - Dance: 10, Looks, 10, Show: 10 !!!!!!!
Posted: Nov. 8, 2019


BWW Interview: Christina Bianco Performs her 'Woman of a Thousand Voices' with the Baltimore Symphony SuperPops 2/28 - 3/3/19
Posted: Feb. 26, 2019


BWW Review: THE BAND'S VISIT at The Kennedy Center ? A Magical Musical Full of Heart
Posted: Jul. 16, 2019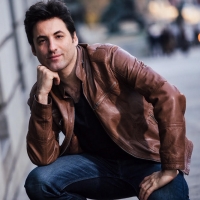 Violinist Philippe Quint Headlines Charlie Chaplin's Legacy: Classical Music in Film with Baltimore Symphony Orchestra
Posted: Feb. 8, 2020


ONCE at Olney Theatre Centre - Betcha You Can't See It 'ONCE!'

February 14, 2019

Production at Olney of Tony-winning musical not to be missed.
---
BWW Review: THE MUSIC MAN at the Kennedy Center is a Sheer Delight

February 8, 2019

Norm Lewish, Jessie Muehller, and Rosie O'Connell star in a semi-staged production.
---
BWW Interview: ONCE the Musical Makes its Debut at the Olney Theatre Center This Week

February 8, 2019

With Valentine's Day quickly approaching (Feb. 14 for those who do not know), have you thought of going to the theater to celebrate?
---
FUN HOME at Baltimore Center Stage - A Musical You Will Remember Forever

February 1, 2019

Buy your tickets now and see an unusual Tony-winning musical.
---
BWW Review: Baltimore Symphony Orchestra Performs a Rousing Rodgers & Hammerstein Concert

January 29, 2019

Broadway stars Ashley Brown, Ben Crawford, and Ted Keegan shine along with the Baltimore Choral Arts Society.
---
BWW Interview: Wil Love and Carl Schurr, Veteran Actors Of The Everyman Theatre

December 26, 2018

I have been a huge fan of both Wil Love and Carl Schurr for many years. They are currently both performing in Everyman Theatre's THE IMPORTANCE OF BEING EARNEST which ends its run Dec. 30, 2018. They have become two patriarchs of the Baltimore theatre scene. Since their meeting at Center Stage in 1971, they have performed, produced, and adapted hundreds of performances both regionally and nationally. Now in their 10th year as Resident Company Members at Everyman Theatre, Wil and Carl have plenty of war stories and advice to share. I connected with these two venerable performances to learn more about their story.
---
BWW Review: ANYTHING GOES at Arena Stage - Get On Board For A 'De-Lovely' Voyage of Music and Dance

December 14, 2018

Arena Stage Artistic Director Molly Smith's gift to Baltimore/Washington theater patrons this season is just plain delightful.
---
BWW Review: A WONDER IN MY SOUL at Baltimore Center Stage - It's Powerful, Provocative, and Poignant

December 13, 2018

When I heard about the topic of the new Baltimore Center Stage production of A WONDER IN MY SOUL, I initially thought it would be a female version of the film 'Barber Shop' Well, let me tell you, it is NOT!!!!
---
BILLY ELLIOT at Signature Theatre - Just Plain Spectacular

November 28, 2018

Do not miss this Tony-winning musical!
---
KING OF THE YEES at Baltimore Center Stage - A Challenging Take on the Chinese Experience

November 15, 2018

Talented cast knows how to some some laughs.
---
ANASTASIA at the Kennedy Center - Talented Cast Cannot Save a Disappointing Musical

November 12, 2018

This fable of a musical lacks passion and is rather bland.
---
BWW Review: IF I FORGET at Studio Theatre - Truly an Unforgettable Theatrical Event

October 4, 2018

When I read that Studio Theatre would be presenting playwright Steven Levenson's IF I FORGET I was very excited. Why? Levenson won a Tony Award for his great book for hit musical DEAR EVAN HANSEN. Then I read the play won the Drama Desk Award for Best Off-Broadway play at the Roundabout Theatre in New York (see their informative study guide). Then when I saw what the play was about I really got excited.
---
BWW Feature: 'Meet the Actors' of CAT ON A HOT TIN ROOF at Center Stage

October 3, 2018

Since becoming a critic at Broadwayworld.com, I normally attend a play on opening night. Baltimore Center Stage has always had a tradition of presenting a 'Meet the Actor's Night' one day after opening. My wife and I loved to attend these because they are uniformly informative, educational, and fun. Normally audiences hear about an actor's past work, how long is the rehearsal process, how was it like to work with the director, is this your first time in Baltimore, what is like to work at Baltimore Center Stage.
---
SOUTH PACIFIC at Olney Theatre Center - It was an Enchanting Afternoon

October 1, 2018

Rodgers and Hammerstein's classic musical if given a memorable presentation.
---
BWW Interview: DANCING AT LUGHNASA at Everyman Theatre Director Amber Paige McGinnis

September 25, 2018

I had the opportunity to meet the DirectorChoreographer of Everyman Theatre's DANCING AT LUGHNASA after opening night at Forno's Restaurant. She was a real delight and I thought would make a good interview. I was so right!
---
SWEENEY TODD THE DEMON BARBER OF FLEET STREET at Rep Stage - This is SWEENEY like you have never seen it before!!

September 12, 2018

Rep Stage Producing Artistic Director Joseph W. Ritsch Directs, Choreographs, and does the Set Design for a 'hair-raising' rendition of this Stephen Sondheim classic musical.
---
PASSION at Signature Theatre - A Musical About Obsession and Romance

August 28, 2018

Signature's 29th season begins with record-breaking 29th Sondheim production!
---
BWW Review: MAMMA MIA! How Can You Resist This??

August 17, 2018

Many of my readers know my connection with MAMMA MIA! on Broadway (see my bio below). When I saw many months ago that Toby's Dinner Theatre in Columbia would be presenting it (the professional regional premiere) I knew it would be a money maker and knew, after seeing many Toby productions, it would be done well. Well, not only have they done well, this edition of MAMMA MIA! is just plain superb.
---
BWW Review: DAVE, A World Premiere Musical at Arena Stage - Looks Like It is Destined for Broadway

August 9, 2018

Wonderful cast directed by Tina Landau is a nice diversion from presidential politics.
---
BWW Review: H.M.S. PINAFORE at Olney Theatre Center - Bring the Kids and Enjoy This Spoof of the Famous Gilbert and Sullivan Operetta

August 2, 2018

I do not believe I have ever seen a more 'kid-friendly' theatrical event than the Olney Theatre Company's H.M.S. PINAFORE. Olney has welcomed back 'The Hypocrites' Chicago based troupe (they last appeared during the summer of 2016) who have taken their productions of both PINAFORE and PIRATES OF PENZANCE previously to the Pasadena Playhouse, and the Skirball Center in New York. 'The Hypocrites', founded in 1997 by Artistic Director Sean Graney have taken their repertories all over the country. 'The House Theatre of Chicago' has become the fiscal agent of 'The Hypocrites' and now serves as a co-producer.
---
...
3