BWW Review: The Legend of Queen Kong - Episode II Queen Kong in Outer Space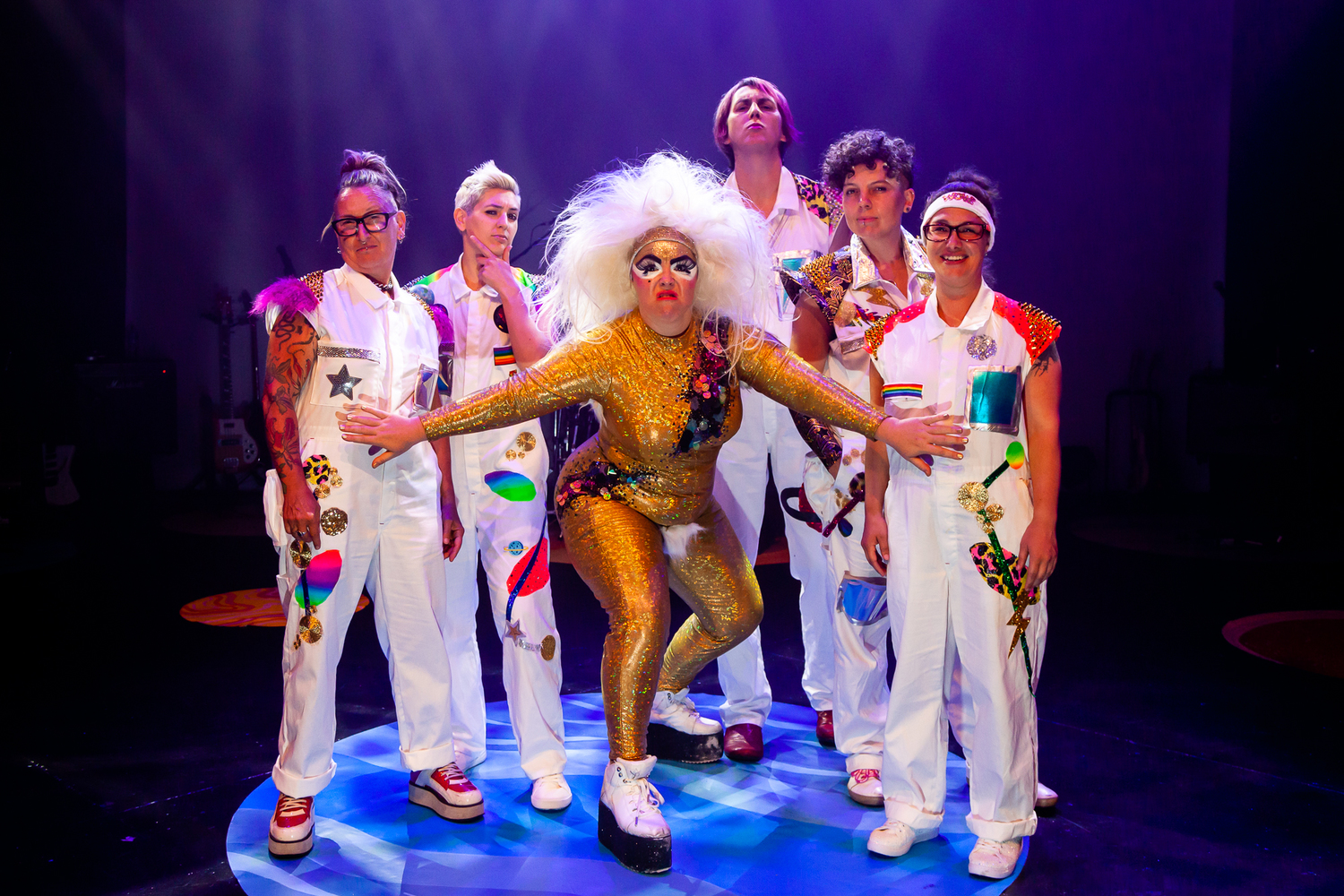 Review by Kathleen Reynolds
I can tell you with every fibre of my being that you will never truly experience a show like this. You'll completely lose the plot, quite literally and figuratively. Briefs Factory and Auspicious Projects presents this weird, wacky and wonderful rock cabaret that pokes fun of the political, social and environmental messes of today's world. Leave reality at the door because you're about to be taken on a wild, nonsensical ride.
If you've ever wanted to follow the journey of a part rock, part ape immortal being travelling through the galaxy onboard an asteroid and stop at their family's house for dinner - you've come to the right show. Lost? You're right to be. Though the show dips it's toe into some important issues of today's world it's really not meant to be taken seriously. It requires an extremely open mind as we lose touch with reality and are liberated from social norms for 65 glorious minutes. If you're not willing to embrace some silliness, this show may not be for you.
Queen Kong played by Helpmann Award winner Sarah Ward is eccentric, hysterical and utterly committed her performance. She's the type of performer you want to get to know on a personal level because she's unlike any performer you've ever seen. Though the show is complex and confusing to follow I was so impressed that her every movement was made with incredible intent. Vocally and musically, she is outstanding. Her control and range is truly impressive to witness.
The highlight of this show is its ability to be so progressively inclusive as one of the performers, Kirri Dangerfield also acts as a live Auslan interpreter. Matched with quirky video footage of sign language by Asphyxia this element really gives the show an extra edge. The experience of watching theatre being signed is truly incredible and should be incorporated into more shows. We even learn some sign language along the way, which is an added bonus!
The live music played by all-gender-diverse rock bank The HOMOsapiens is skilfully crafted by Musical Director and Sound Designer, Bec Matthews. Whilst the lyrics of the songs might trap you in a maze on confusion, I truly enjoyed the music and felt like I could be at a rock concert. Though when you see Queen Kong running about the stage in an inflatable yellow puffy suit, you're snapped back to the reality of the show.
From costumes to sound to lighting, this show is a sensory explosion that will really make you laugh out loud.
The Legend of Queen Kong is showing at Arts Centre Melbourne until Sunday 20th January 2019.
Related Articles View More Australia - Melbourne

Stories

Shows