Junie B. Jones at Elm Street Cultural Arts Village
Dates

7/7/2021 - 7/21/2021

Theatre


8534 Main Street
Woodstock,GA 30188
Twitter Facebook Instagram

Tickets Info

$13.50-$16
Phone: (678) 494-4251




Based on the popular book series, this is a crazy musical about surviving first grade from the perspective of quirky student, Junie B Jones. Its Junie B.s first day of first grade, and a lot of things have changed for her: Junies friend, Lucille, doesnt want to be her best pal anymore and, on the bus, Junie B. makes friends with Herb, the new kid at school. Also, Junie has trouble reading the blackboard and her teacher, Mr. Scary, thinks she may need glasses. Throw in a friendly cafeteria lady, a kickball tournament and a Top-Secret Personal Beeswax Journal, and first grade has never been more exciting.
Ages
: Recommended for all audiences
News About Junie B. Jones at Elm Street Cultural Arts Village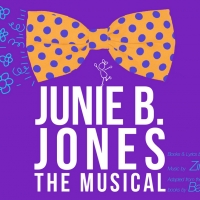 Elm Street Cultural Arts Village Announces 2020/2021 Theatre Season With SISTER ACT and More
April 23, 2020
August 7th, 2020 kicks off Elm Street Cultural Arts Village's bold new season for 2020 and 2021 - A Season of Character. Associate Artistic Director Siobhan Brumbelow discusses how the productions reflect the season theme: a?oeCharacter is a reflection of who we are, both individually and demonstratively.