Wake Up With BWW 10/19: Inside A VERY WICKED HALLOWEEN, and More!
Good morning, BroadwayWorld! Because we know all our readers eat, sleep and breathe Broadway, what could be better than waking up to it? Scroll down for the latest news. Want our morning reports delivered via email? Subscribe here!


1)
Ruben Studdard & Clay Aiken Ring in the Holidays on Broadway
by BWW News Desk - October 18, 2018
Ruben Studdard and Clay Aiken join forces for a monumental, one-of-a-kind Holiday spectacular Broadway show. Meghan McCain took to "The View" today to make the exclusive announcement of the limited run show which had the audience and viewers thrilled and feeling the holiday spirit! . (more...)
---
2)
Tony Yazbeck, Jay Armstrong Johnson, and More to Lead City Center's A CHORUS LINE
by BWW News Desk - October 18, 2018
New York City Center today announced casting for the Annual Gala. The 75th Anniversary gala presentation will feature A Chorus Line.. (more...)
---
3)
VIDEO: Bette Midler Joins Freeform's HOCUS POCUS 25TH ANNIVERSARY HALLOWEEN BASH
by TV News Desk - October 18, 2018
Freeform announced today that Bette Midler will join Kathy Najimy and Sarah Jessica Parker for the network's "Hocus Pocus 25th Anniversary Halloween Bash," an all-star party in honor of the cult classic film's milestone anniversary. The two-hour special, filmed at the iconic Hollywood Forever Cemetery to celebrate the movie's status as a Halloween staple, will premiere on SATURDAY, OCT. 20 at 8:15-10:15 p.m. EDT/PDT, as part of Freeform's "31 Nights of Halloween" programming event. . (more...)
---
4)

Photo Flash: Check Out All New Photos of Christiani Pitts and the Cast of KING KONG
by BWW News Desk - October 18, 2018
Performances of King Kong began Friday, October 5 and the musical officially opens Thursday, November 8 at the Broadway Theatre (1681 Broadway). All new photos have just been released of the cast in action. Check them out below!. (more...)
---
5)
Breaking: Tony Awards Administration Committee Makes First Eligibility Rulings of the Season on PRETTY WOMAN, HEAD OVER HEELS and More!
by BWW News Desk - October 18, 2018
Tony Awards Administration Committee met today for the first time this season and confirmed the eligibility status of seven Broadway productions for the 2019 American Theatre Wing's Tony Awards®. The Tony Awards Administration Committee will meet a total of four times throughout the 2018-2019 season to decide the eligibility for the 73rd Annual Tony Awards.. (more...)
---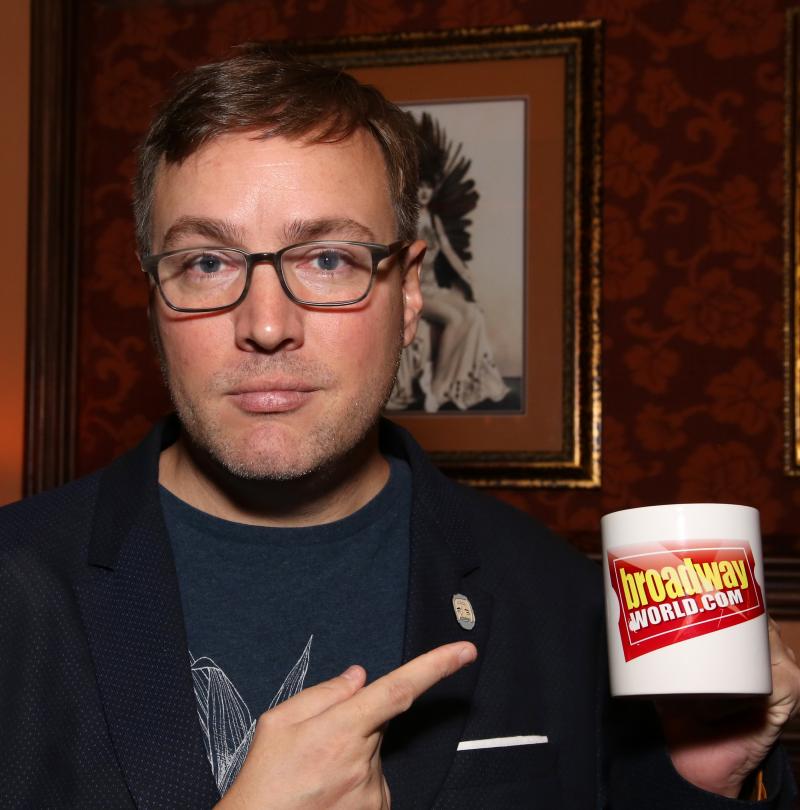 ---
Today's Call Sheet:
-Hudson Stage Company's CONSTELLATIONS begins performances tonight!
---
What we're geeking out over: Get A Glimpse of the Magic at A VERY WICKED HALLOWEEN with Idina Menzel, Kristin Chenoweth, Ariana Grande And More!
---
What we're watching: The Cast of COMPANY West End Is Not Getting Married Today
---
Social Butterfly: On the Opening Night Red Carpet for THE LIFESPAN OF A FACT
---
And a Happy Birthday shout-out to John Lithgow, who turns 73 today!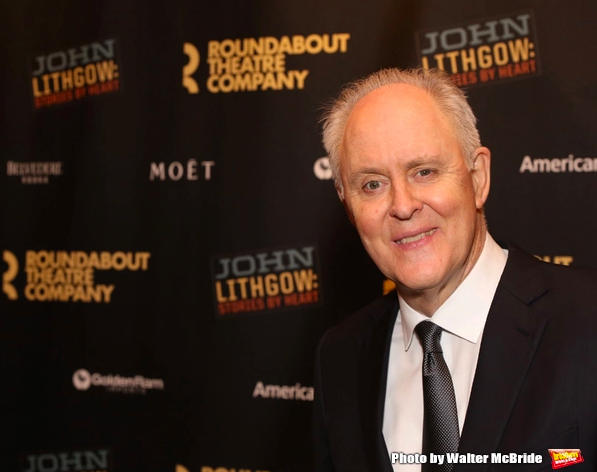 John Lithgow's roots are in the theater. In 1973, he won a Tony Award three weeks after his Broadway debut in David Storey's The Changing Room. Since then he has appeared on Broadway twenty more times, earning five more Tony nominations, another Tony, four Drama Desk Awards, and induction into the Theatre Hall of Fame. His Broadway performances have included major roles in My Fat Friend, Trelawney of the 'Wells,' Comedians, Anna Christie, Bedroom Farce, Beyond Therapy, M. Butterfly, The Front Page, Retreat from Moscow, All My Sons, The Columnist, and the musicals Sweet Smell of Success (his second Tony) and Dirty Rotten Scoundrels.
In 2007, Lithgow was one of the very few American actors ever invited to join The Royal Shakespeare Company, playing Malvolio in Twelfth Night at Stratford-upon-Avon. In 2008, he devised his own one-man show Stories by Heart for The Lincoln Center Theater Company, and has been touring it around the country ever since. It played on Broadway in 2018.
He played the title role in Arthur Wing Pinero's The Magistrate at London's National Theatre. Lithgow returned to The New York stage in 2014, first as King Lear for The Public's Shakespeare in the Park, and then on Broadway in Edward Albee's A Delicate Balance. In the early 1980's, Lithgow began to make a major mark in film. At that time, he was nominated for Oscars in back-to-back years, for The World According to Garp and Terms of Endearment. In the years before and after, he has appeared in over fifty films. Notable among them have been All That Jazz, Blow Out, Twilight Zone: the Movie, Footloose, 2010, Buckaroo Banzai, Harry and the Hendersons, Memphis Belle, Raising Cain, Ricochet, Cliffhanger, Orange County, Shrek, Kinsey, Dreamgirls, Rise of the Planet of the Apes, The Campaign, This is 40, Interstellar, Love is Strange, The Accountant, Miss Sloane, and in 2017 the dramatic comedy Beatriz at Dinner with Salma Hayek.
Lithgow has been nominated for twelve Emmy Awards for his work on television. He has won five: one for an episode of "Amazing Stories," and three for his work on the hit NBC comedy series "3rd Rock from the Sun," as the loopy character of the alien High Commander, Dick Solomon. During the show's six-year run, Lithgow also won a Golden Globe, two SAG Awards, The American Comedy Award, and, when it finally went off the air, a Star on the Hollywood Walk of Fame. Additionally, his diabolical turn as the Trinity Killer in a twelve-episode arc on Showtime's "Dexter" won him his second Golden Globe and his fifth Emmy. Most recently, Lithgow starred as Winston Churchill in Netflix's original series, "The Crown," for which he has received a nomination for Best Supporting Actor in a Drama Series in this year's upcoming Emmy Awards. This past March, Lithgow starred in the new NBC comedy series, "Trial & Error." Since 1998 he has written nine New York Times best-selling children's picture books, most recently Never Play Music Right Next to the Zoo. He has performed concerts for children with major American orchestras and has released three kids' albums, Singin' in the Bathtub, Farkle & Friends, and the Grammy-nominated The Sunny Side of the Street. Lithgow has been honored with the New Victory Theater Arts Award for his work "bringing kids to the arts and the arts to the kids." In 2011, HarperCollins published his memoir, Drama: An Actor's Education, presenting his life and career up to the age of 35.
---
See you bright and early Monday, BroadwayWorld!