THE ICEMAN COMETH, with Denzel Washington, Takes Final Broadway Bows Today
Eugene O'Neill's ferocious American classic, The Iceman Cometh, starring Tony Award winner, two-time Academy Award winner, and 2018 Academy Award nominee Denzel Washington, concludes its limited engagement at the Bernard B. Jacobs Theatre today, July 1. The show, which earned eight Tony nominations earlier this year, opened on April 26 and has played 28 previews and 67 regular performances.
Directed by five-time Tony Award winner George C. Wolfe, the company also includes Colm Meaney, David Morse, Bill Irwin, Tammy Blanchard, Carolyn Braver, Austin Butler, Joe Forbrich, Nina Grollman, Thomas Michael Hammond, Neal Huff, Danny Mastrogiorgio, Dakin Matthews, Danny McCarthy, Jack McGee, Clark Middleton, Michael Potts, Reg Rogers, and Frank Wood.
Writing about The Iceman Cometh in 1985, Frank Rich of The New York Times raved, "the word 'masterwork' is not invoked lightly. Eugene O'Neill's tragic vision remains undiminished by time. The Iceman Cometh is a ferocious American classic that has lost none of its power to send one shaking into the middle of the night."
Photo Credit: Julieta Cervantes

The Company of THE ICEMAN COMETH

Michael Potts, Denzel Washington and the Company of THE ICEMAN COMETH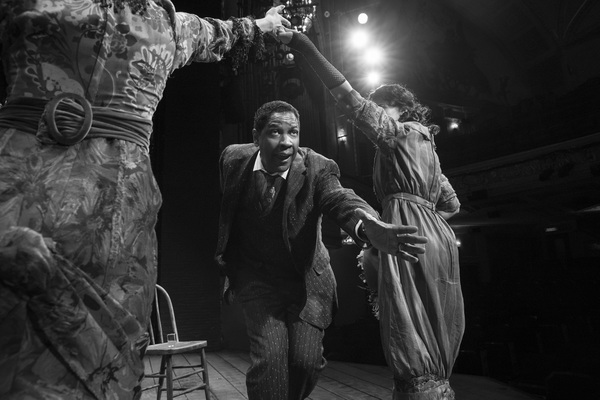 Denzel Washington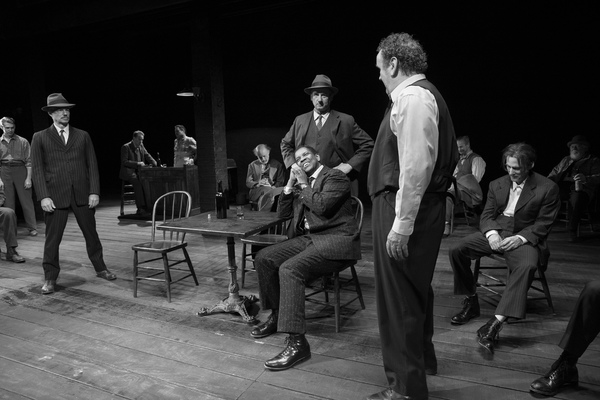 Denzel Washington and the Company of THE ICEMAN COMETH

Denzel Washington and the Company of THE ICEMAN COMETH

Denzel Washington and David Morse in THE ICEMAN COMETH

David Morse, Denzel Washington, and Colm Meaney in THE ICEMAN COMETH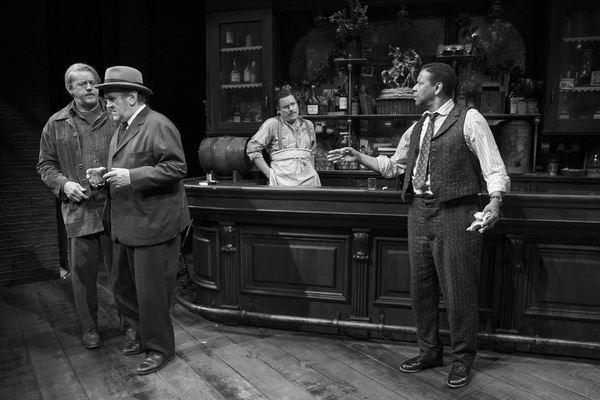 David Morse, Colm Meanery, Danny McCarthy, and Denzel Washington in THE ICEMAN COMETH