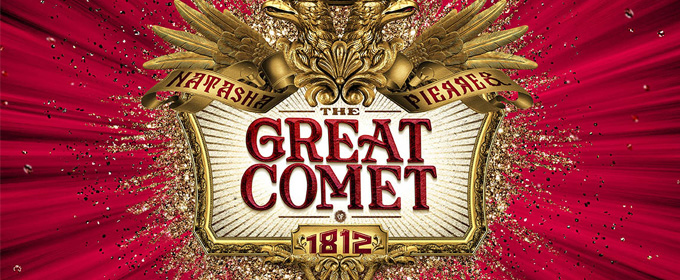 Click Here for More Articles on NATASHA, PIERRE AND THE GREAT COMET OF 1812
THE GREAT COMET Cast Return to Broadway At W This Sunday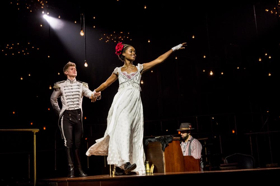 Cast members from the Broadway musical Natasha, Pierre & The Great Comet of 1812 will celebrate their Broadway run with an encore performance at Broadway at W New York on Sunday, August 27th at 7:30 pm. Great Comet creator Dave Malloy will join the cast in celebrating their Tony Award nominated production.
Produced by 42 Seven Productions in partnership with W New York - Times Square, the raw and intimate concert series shines a light on Broadway's brightest talents accompanied by an acoustic guitar and cajon.
The evening will feature performances by Courtney Bassett, Nicholas Belton, Kennedy Caughell, Ashley Pérez Flanagan, Alex Gibson, Brad Giovanine, Bill Kiessling, Blaine Krauss, Dave Malloy, Mary Page Nance, Shoba Narayan, Pearl Rhein, Cathryn Wake, and Lauren Zakrin.
Standard standing admission is free. $20 limited reserved seating available for purchase. VIP ticket and bottle packages are available for $100 and up. Purchase tickets here: bit.ly/2wlR4NL.
Hamilton's J. Quinton Johnson ("Q") and Broadway.com's Content Producer Matt Rodin will alternate as hosts throughout the Broadway at W nights.
Broadway At W Times Square is a night produced by Broadway and TV veterans in an effort to shed a light on Broadway's hottest shows and their talented casts! An authentic Broadway experience at the exclusive W New York - Times Square.
Inspired by a 70-page slice of War and Peace, this "vibrant, thrillingly imagined new musical" (The New York Times) is "stunning and blazingly original" (Entertainment Weekly) and brings us just inches from Tolstoy's brash young lovers as they light up Moscow in a "heaven-sent fireball" (The New York Times) of romance and passion.
Natasha is young, Anatole is hot, and Andrey isn't here... but what about Pierre? Natasha is a beautiful ingénue visiting Moscow while she waits for her beloved fiancé Andrey to return from the war. In a moment of indiscretion, she is seduced by the dashing (but already married) Anatole and her position in society is ruined. Her only hope lies with Pierre, the lonely outsider whose love and compassion for Natasha may be the key to her redemption... and to the renewal of his own soul.

Related Articles
More Hot Stories For You
When Will Broadway Re-Open? "January," Hopes Broadway League President
'I actually am a little more optimistic than those who say Broadway will reopen in the spring, but I tend to be an optimistic person, I tend to think ... (read more)

Breaking: Playwright, Author & Activist Larry Kramer Dies at 84
According to the New York Times, Larry Kramer passed away this morning in Manhattan from pneumonia. He was 84 years old.... (read more)

New Survey Shows Just 19% of UK Theatre Patrons Will Be Willing to Return When Venues Reopen
A new survey conducted shows that only 19% of audience members of U.K. arts venues and theaters will be willing to return to events, even after venues... (read more)

OLD VIC to Stream Productions From an Empty Theatre; Will Kick Off With LUNGS Starring Claire Foy & Matt Smith
The Old Vic announces a new artistic initiative OLD VIC: IN CAMERA, combining a run of socially distanced performances of Duncan MacMillan's LUNGS wit... (read more)

Voting Now Open For Broadway's NEXT ON STAGE Top 10
Voting is now open for BroadwayWorld's NEXT ON STAGE Top 10! The nominees have submitted all new songs for you to listen to before casting your vote! ... (read more)

Times Square Billboards Will Go Dark on Wednesday in Support of Restaurants, Hospitality Businesses, and Non-Profits
The iconic digital billboards will go dark to alert the nation to the very real prospect that hundreds of thousands of American restaurants, non-profi... (read more)