Click Here for More Articles on MARY POPPINS
Photo Flash: Dick Van Dyke Returns to his MARY POPPINS Roots with Cameo Appearance at Ahmanson Theatre
Dick Van Dyke delighted theatergoers when he made a surprise cameo in the LA engagement of the MARY POPPINS NORTH AMERICAN TOUR.
Van Dyke, 84, reprised his smaller film role, that of the crotchety bank president Mr. Dawes, in front of an ecstatic, sold out house at the Ahmanson Theater.
Van Dyke volunteered to return to the smash hit Disney-Cameron Mackintosh stage musical after attending the opening night back in November.
The role of Dawes from the iconic 1964 Disney film was not included in the stage production, but was written into a pivotal Act 2 scene for Van Dyke.
Van Dyke joined stars Ashley Brown (Mary) and Gavin Lee (Bert the chimney sweep) for a special curtain call bow, receiving thunderous applause.
The West Coast premiere of "Mary Poppins" opened Sunday, November 15, 2009 at the Center Theatre Group/Ahmanson Theatre for a limited engagement through February 7, 2010 as part of the MARY POPPINS National Tour.
The entire creative team has reunited to bring this magical story of the world's most famous nanny to audiences across North America. Original Broadway stars, Ashley Brown and Gavin Lee, reprise their roles as Mary Poppins and Bert, respectively.
Joining Brown and Lee are Karl Kenzler as George Banks, Megan Osterhaus as Winifred Banks, Jane Carr as Mrs. Brill, Andrew Keenan-Bolger as Robertson Ay, Ellen Harvey as Miss Andrew, Mary VanArsdel as The Bird Woman, and Mike O'Carroll as Admiral Boom. Performances in the role of Jane Banks will be alternated between Katie Balen and Bailey Grey. Performances in the role of Michael Banks are alternated between Bryce Baldwin and Carter Thomas.
Rounding out the cast are Tia Altinay, Carol Angeli, Gail Bennett, Kiara Bennett, Brandon Bieber, Troy Edward Bowles, Elizabeth Broadhurst, Michael Gerhart, Geoffrey Goldberg, Emily Harvey, Tiffany Howard, Kelly Jacobs, Wendy James, Justin Keyes, Sam Kiernan, Brian Letendre, Laird Mackintosh, Vanessa McMahan, Koh Mochizuki, Shua Potter, Dominic Roberts, Nick Sanchez, Q. Smith, Jesse Swimm and Tom Souhrada.
MARY POPPINS, a co-production of Disney and Cameron Mackintosh, opened on Broadway on November 16, 2006. Based on P.L. Travers' cherished stories and the classic 1964 Walt Disney film, "Mary Poppins" the stage play features the Academy Award®-winning music and lyrics of Richard M. Sherman and Robert B. Sherman. The stage production has been created, in collaboration with Cameron Mackintosh, by Academy Award®-winning screenwriter Julian Fellowes, who has written the book, and the Olivier Award-winning team of George Stiles and Anthony Drewe, who have composed new songs and additional music and lyrics.
The Los Angeles engagement of "Mary Poppins" is by arrangement with Center Theatre Group and is part of CTG's 2009-2010 season at the Ahmanson Theatre, located at the Los Angeles Music Center.
Tickets for MARY POPPINS are available for the Los Angeles Engagement by calling Center Theatre Group Audience Services at (213) 972-4400, in person at the Center Theatre Group box office located the Ahmanson Theatre or online at www.CenterTheatreGroup.org.
For more information, visit www.MaryPoppinsTour.com.
Photo Credit ©Ryan Miller/Capture Imaging.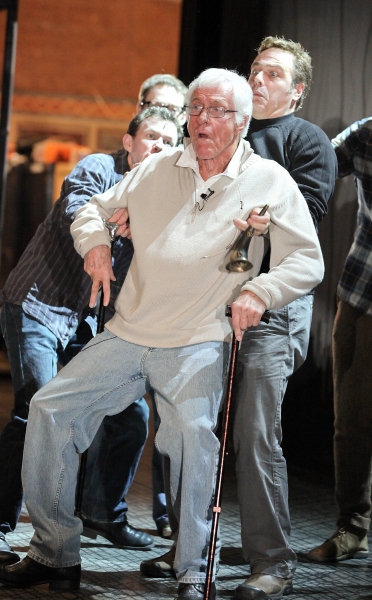 Dick Van Dyke & Cast of Mary Poppins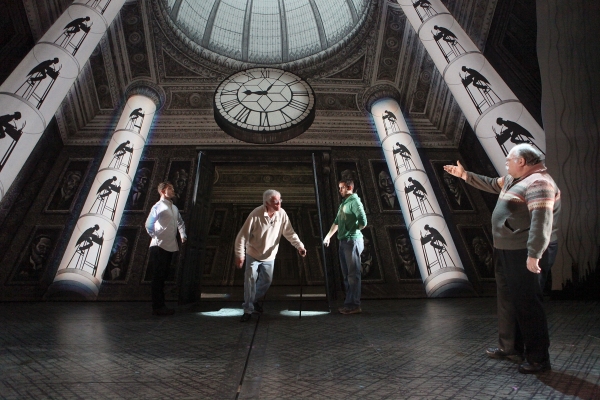 Dick Van Dyke & Cast of Mary Poppins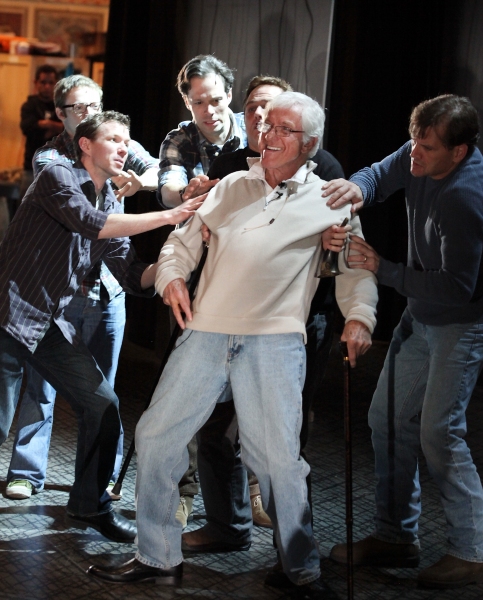 Dick Van Dyke & Cast of Mary Poppins

Dick Van Dyke & Cast of Mary Poppins

Dick Van Dyke & Cast of Mary Poppins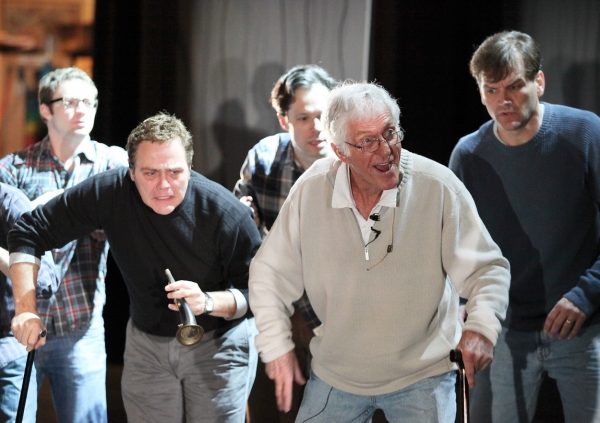 Dick Van Dyke & Cast of Mary Poppins

Dick Van Dyke & Cast of Mary Poppins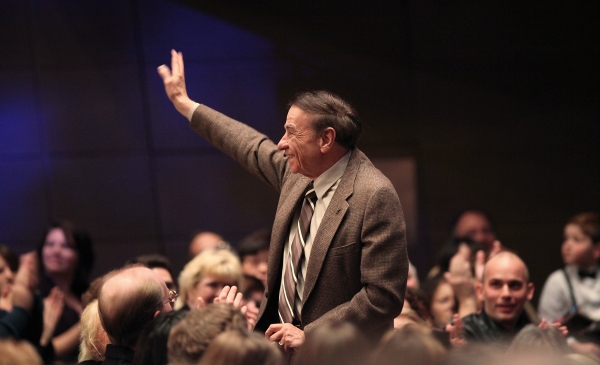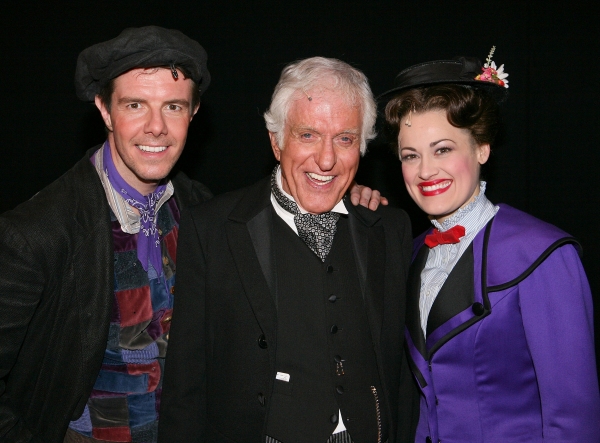 Gavin Lee, Dick Van Dyke, Ashley Brown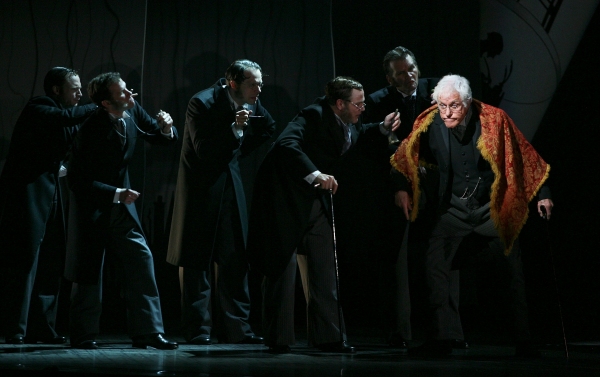 Dick Van Dyke & Cast of Mary Poppins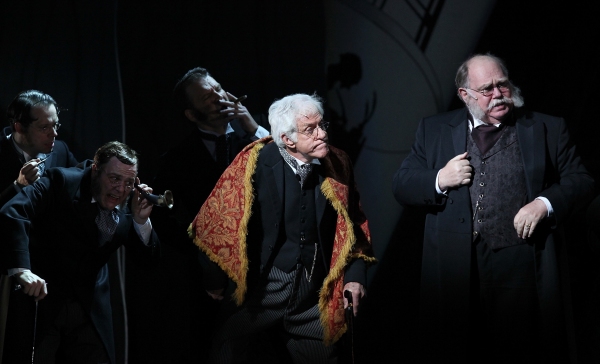 Dick Van Dyke & Cast of Mary Poppins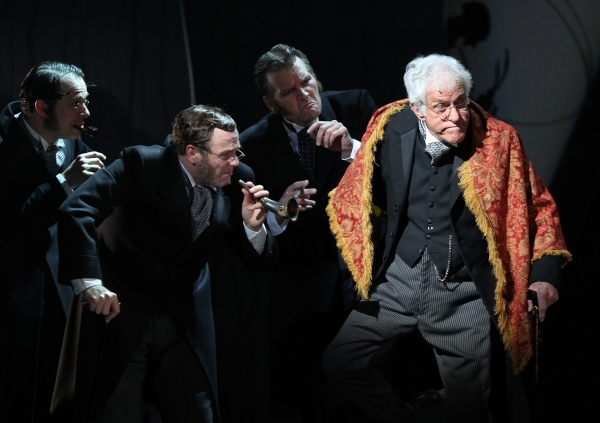 Dick Van Dyke & Cast of Mary Poppins

Dick Van Dyke

Dick Van Dyke & Cast of Mary Poppins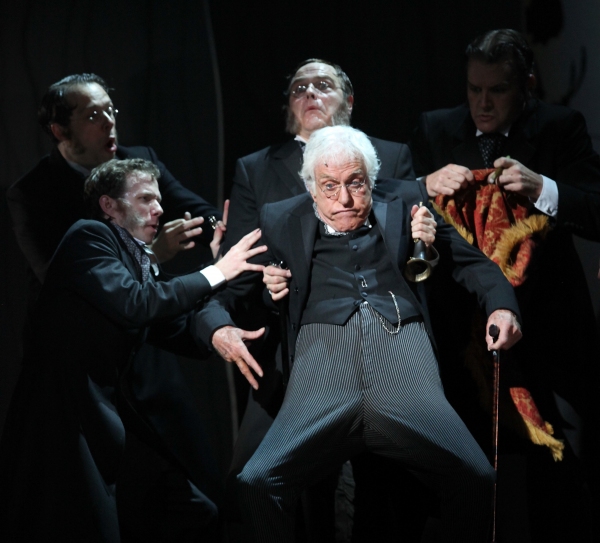 Dick Van Dyke & Cast of Mary Poppins

Related Articles
From This Author BWW