Click Here for More Articles on THE BOOK OF MORMON
Photos: THE BOOK OF MORMON Cast Celebrates 5 Years on Broadway at the Empire State Building!
Time flies at the Eugene O'Neill! Today, stars from THE BOOK OF MORMON, including Nic Rouleau (Elder Price), Christopher John O'Neill (Elder Cunningham), and Nikki Renee Daniels (Nabulungi), celebrated five years on Broadway at the top of the Empire State Building. The company "flipped the switch" to make the world-famous tower lights shine in white and orange for the special occasion. Broadway World was there for the festivities and you can check out photos below!
The Empire State Building will celebrate the 5th Anniversary of The Book of Mormon on Broadway by shining its world-famous tower lights in white and orange. Written by South Park creators Trey Parker and Matt Stone and Avenue Q and Frozen co-creator Robert Lopez, The Book of Mormon opened on March 24th, 2011. Winner of nine Tony Awards, the Broadway production has broken the house record at the Eugene O'Neill Theatre more than 50 times and has played 256 consecutive weeks at over 100% capacity.
In addition to Broadway, there are currently two National Tours, a four time Olivier Award winning production in London, and an upcoming production in Melbourne, Australia, which begins performances in January 2017. For more information on The Book of Mormon, please visit www.bookofmormonthemusical.com.
Photo Credit: Jennifer Broski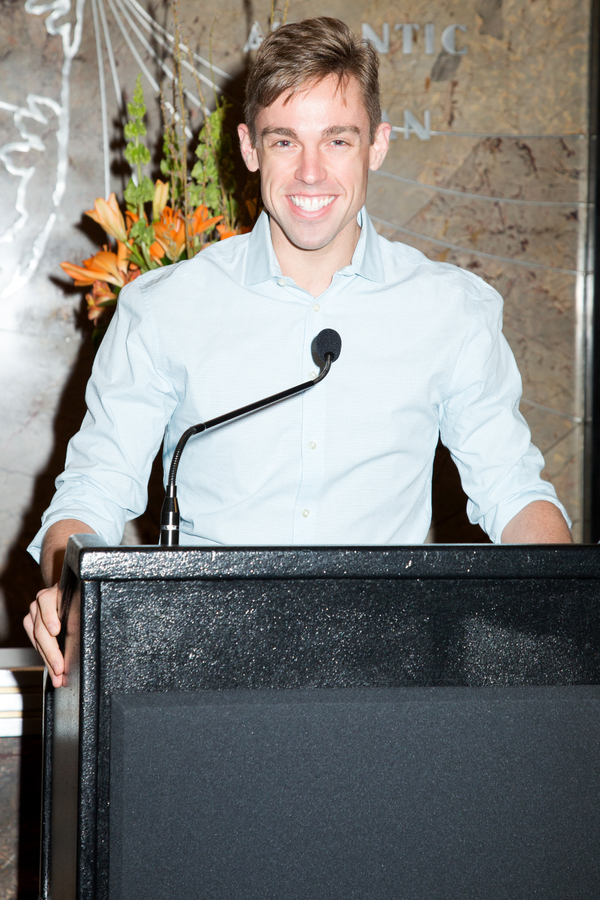 Nic Rouleau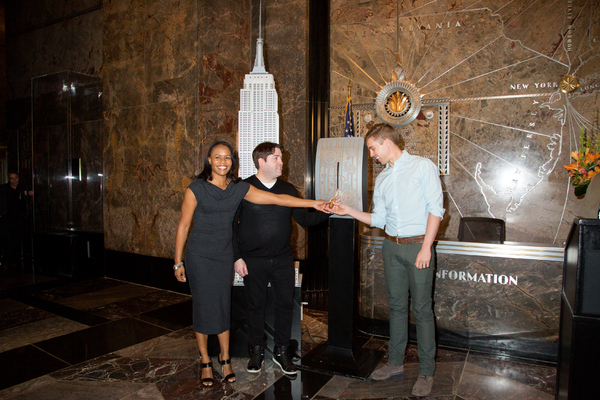 Nikki Renee Daniels, Christopher John O'Neill, Nic Rouleau

Nikki Renee Daniels, Christopher John O'Neill, Nic Rouleau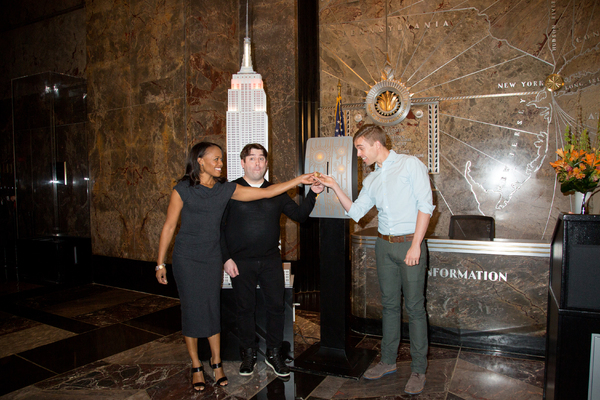 Nikki Renee Daniels, Christopher John O'Neill, Nic Rouleau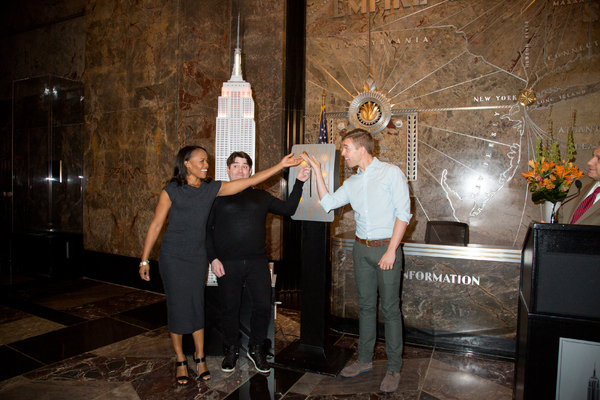 Nikki Renee Daniels, Christopher John O'Neill, Nic Rouleau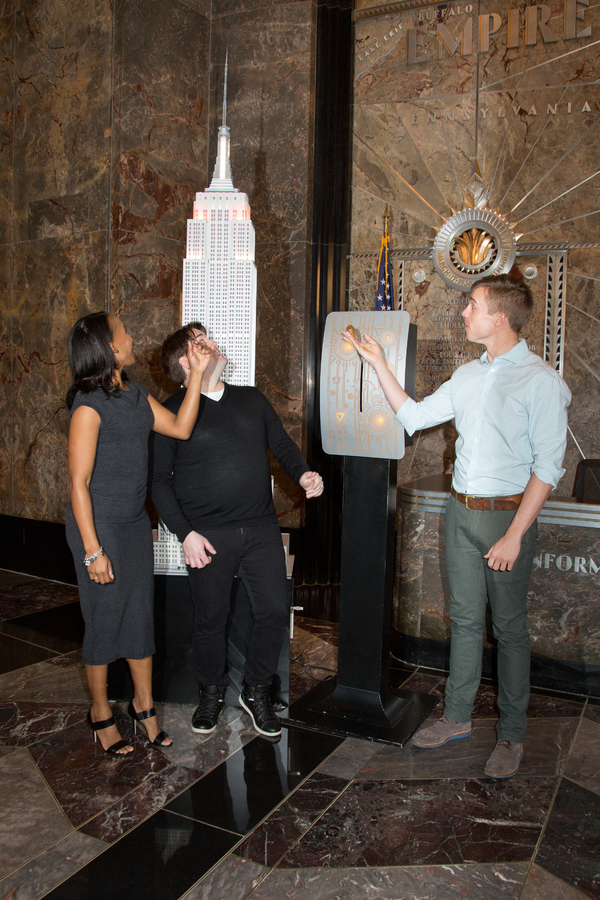 Nikki Renee Daniels, Christopher John O'Neill, Nic Rouleau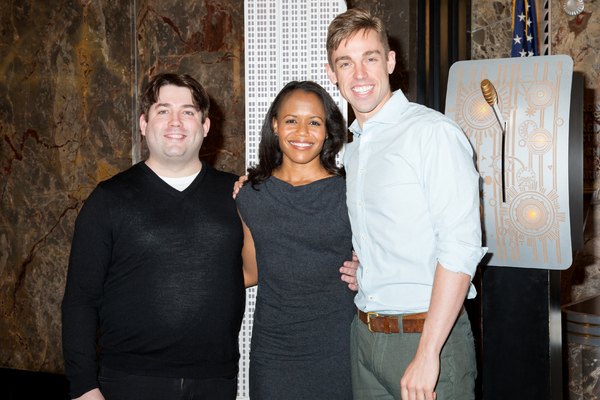 Christopher John O'Neill, Nikki Renee Daniels, Nic Rouleau

Christopher John O'Neill, Nikki Renee Daniels, Nic Rouleau

The cast of The Book of Mormon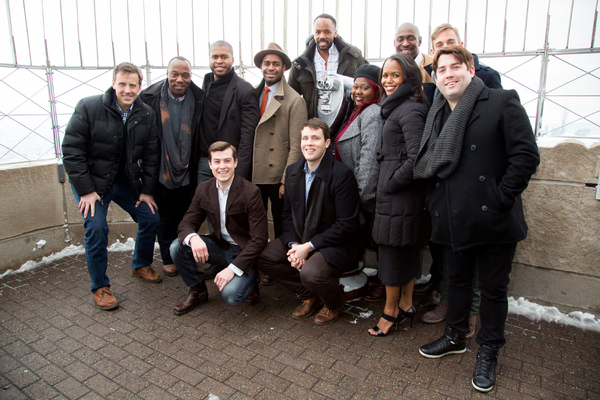 The cast of The Book of Mormon