Photo Coverage: Backstage with the Cast of THE DOCTOR'S DILEMMA; Lenny Wolpe, Lisa O'Hare, and More
Gingold Theatrical Group continues the 13th season of Project Shaw on with The Doctor's Dilemma, one of Shaw's most beloved plays. BroadwayWorld takes you backstage with the all-star cast featuring Lenny Wolpe, Lisa O'Hare, Reed Birney, and more. Check out the photos below!
The Doctor's Dilemma provided Shaw the opportunity to accept his own personal challenge to write of Art versus Science. In this highly entertaining play from 1906, the enchanting Jennifer Dubedat idolizes her artist husband, Louis, but refuses to accept that his illness must be fatal. She goes to the renowned doctor, Sir Colenso, who has just invented a revolutionary cure in the hopes of convincing him that Louis' artistic talents make him worthy of saving. The doctor only has enough serum to treat one more patient and must choose between a doctor who has devoted himself to the underserved or the artist (who turns out to be a roguish scoundrel). In addition, Sir Colenso may have fallen in love with Jennifer. So, kill or cure? Shaw takes on the medical profession with his usual razor-sharp and uncompromising wit.
Artistic Director
David Staller
directs a cast that features
Tim Jerome
(Phantom of the Opera, Me and My Girl, Man of La Mancha),
Reed Birney
(Tony Award, Drama Desk Award - The Humans; Tony Award nomination, Drama Desk Award - Casa Valentina; 2011 Drama Desk Special Award; Drama Desk Award - Circle Mirror Transformation),
Warren Kelley
("Boardwalk Empire," A Christmas Carol, The Voysey Inheritance, Engaging Shaw),
Kevin Ligon
(currently in Hello Dolly! with
Bernadette Peters
),
Lisa O'Hare
(A Gentleman's Guide to Love and Murder -Broadway, My Fair Lady, Mary Poppins - West End),
Kristin Parker
(A
Thornton Wilder
Christmas, The Velveteen Rabbit),
Patti Perkins
(Billy Elliott, The Full Monty - Broadway),
Tony Roach
(Bright Star, currently - My Fair Lady),
Don Stephenson
(A Gentleman's Guide to Love and Murder,
Leo Bloom
in The Producers, Leo Frank in Parade -Broadway),
Lenny Wolpe
(Wicked, Bullets Over Broadway, The Drowsy Chaperone, The Sound of Music, Mayor The Musical) and
Evan Zes
(Murder on the Orient Express, Incident at Vichy). "This is one of Shaw's mystery plays," says Staller, "with as many questions left unanswered as answered, and Shaw breezes us though so many potent topics we can hardly keep track. One of the most powerful themes remains as relevant today as then: are treatments to be so scarce or costly that only the wealthy can afford them; and who gets to decide? But the play is populated with some the most extravagantly comedic characters ever created for the stage and, with this cast, we can't wait to share it with our audience."
For more information about Project Shaw and Gingold Theatrical Group contact 212-355-7823 or visit online at www.gingoldgroup.org.
Photo Credit: Genevieve Rafter Keddy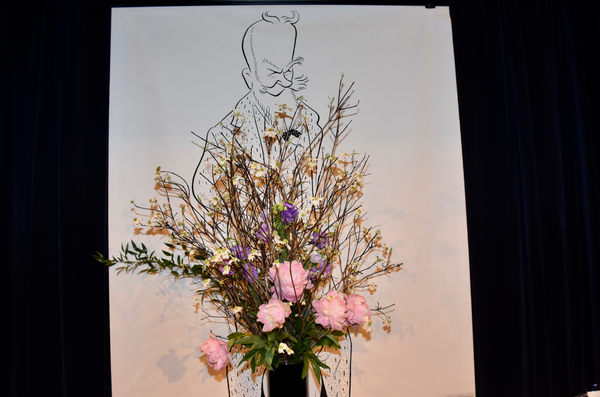 The Doctor's Dilemma

Tonight's Cast-Lenny Wolpe, Don Stephenson, Kevin Ligon, Tony Roach, Tim Jerome, Evan Zes,Warren Kelley, Patti Perkins, Reed Birney, Lisa O'Hare and Kristin Parker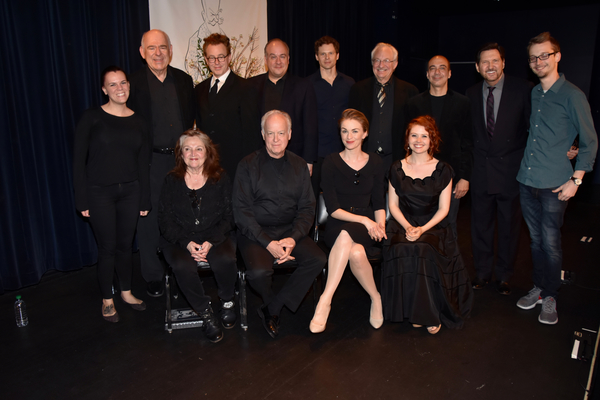 Stage Managers Britini Serrano and Eric N. Mattingly join Tonight's Cast-Lenny Wolpe, Don Stephenson, Kevin Ligon, Tony Roach, Tim Jerome, Evan Zes, Warren Kelley, Patti Perkins, Reed Birney, Lisa O'Hare and Kristin Parker

Director David Staller joins with Eric N. Mattingly, Britini Serrano and Tonight's Cast-Lenny Wolpe, Don Stephenson, Kevin Ligon, Tony Roach, Tim Jerome, Evan Zes, Warren Kelley, Patti Perkins, Reed Birney, Lisa O'Hare and Kristin Parker

Warren Kelley and Don Stephenson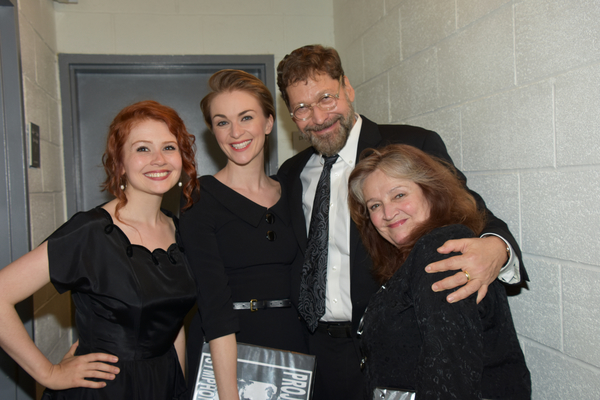 The ladies-Kristin Parker, Lisa O'Hare and Patti Perkins with David Staller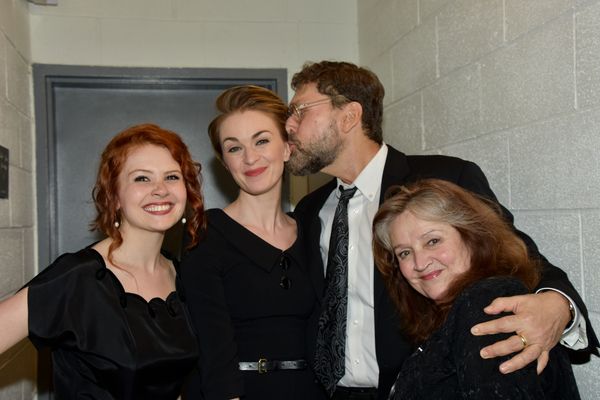 Kristin Parker, Lisa O'Hare and Patti Perkins with David Staller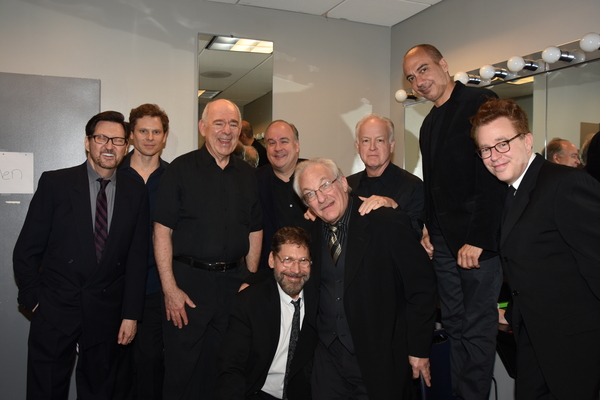 Warren Kelley, Tony Roach, Lenny Wolpe, Kevin Ligon, Reed Birney, Tim Jerome, Evan Zes and Don Stephenson