Orlando Bloom Stops Performance of KILLER JOE Twice Over iPad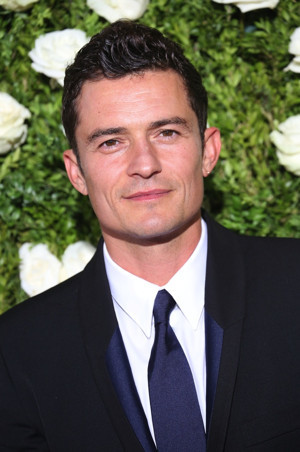 It has been reported that stage and screen actor Orlando Bloom halted a performance of the play Killer Joe twice last evening to shame an audience member who appeared to be using an iPad to film the performance.
The show's producers have confirmed the incident, while an audience member reports Bloom shouting at the offending audience member, stating, "I need YOU to put iPad AWAY NOW!"
Another audience member reported that Bloom remained in character throughout the disruption.
So at today's matinee of @KillerJoePlay #OrlandoBloom shut down a lady filming on her iPad TWICE and he maintained character the entire time and that alone was worth a standing ovation. Also, if Killer Joe told me to put my iPad down he so wouldn't need to tell me twice ??

- Lauren ??? (@LaurenHulatt) July 26, 2018
Following the performance, a fellow audience member suggested that the woman may have not been filming at all:
There's a pic someone posted of this lady. She wasn't filming. She had a small fan plugged into the top of her iPad and was using its power to work the fan. iPad was clearly not switched on. Orlando Bloom wouldn't be able to see this though.

- Anne Mizrahi (@fluteannie) July 27, 2018
Bloom leads the cast in Tracy Letts' black comedy thriller Killer Joe for a strictly limited 13-week run. Killer Joe, directed by Simon Evans, running at Trafalgar Studios 1 until 18 August 2018.
The Smith family hatch a plan to murder their estranged matriarch for her insurance money. They hire Joe Cooper, a police detective and part-time contract killer, to do the job. But once he enters their trailer home and comes face to face with their innocent daughter, the plan spirals out of control... A tense, gut-twisting thriller, Killer Joe, asks where the moral line is drawn in the fight for survival.