Lara Downes Launches Rising Sun Music Celebrating Black Composers
Featured performers include Nicole Cabell; Regina Carter; Anat Cohen; Lara Downes; Randall Goosby; Stewart Goodyear; Ivalas Quartet and more.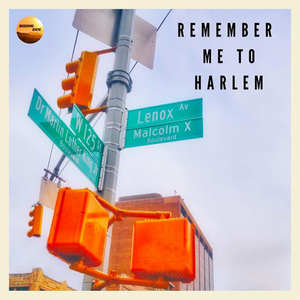 Inspired by her own mixed-race heritage and career-long engagement with diverse musical traditions, pianist Lara Downes creates and curates a new digital recording venture, Rising Sun Music, that sheds a bright light on the music and stories of Black composers over the past 200 years. Featuring a wide range of leading instrumentalists and vocalists (including Ms. Downes) whose work defines the creative energy of this generation and the next, the series presents a new EP of music-each exploring a different theme -to be released the first Friday of every month starting February 5.
From pioneers like William Grant Still, Eubie Blake, and Margaret Bonds to voices of today like Jessie Montgomery, Carlos Simon, and Quinn Mason, the composers spotlighted in this eclectic series broaden and enrich the conventional narratives of classical music in America and beyond. (A comprehensive list of composers to be featured is here.)
Featured performers include Nicole Cabell; Regina Carter; Anat Cohen; Lara Downes; Randall Goosby; Stewart Goodyear; Ivalas Quartet; Jiji; Bridget Kibbey; Rachel Barton Pine, Davóne Tines; Titus Underwood, and others. These recordings are co-produced by Grammy award-winning producer Adam Abeshouse.
A preview track is available now-Margaret Bonds' newly-discovered solo piano piece Tangamerican, performed by Ms. Downes. Rising Sun Music is distributed digitally worldwide by [PIAS] and available on all major streaming and download platforms including Apple, Spotify, Amazon, Primephonic, and Idagio.
The Rising Sun series is made possible by a grant from the Sphinx Venture Fund. Theodore Presser Company has partnered with Rising Sun Music to publish the sheet music for many of Rising Sun's releases. The publications will be available from all sheet music retailers worldwide, and directly from www.presser.com, in both print and digital formats.
FEBRUARY 5, 2021: Remember Me to Harlem
BENNY GOLSON: Classical Dreams - Lara Downes, piano
Eubie Blake: Love Will Find A Way - Lara Downes, piano
William Grant STILL: Song for the Lonely - Lara Downes, piano & Titus Underwood, oboe
Margaret Bonds/Langston Hughes: When the Dove Enters In - Lara Downes, piano & Davóne Tines, bass-baritone
Titled "Remember Me to Harlem," the inaugural February 2021 program will focus on New York's Harlem neighborhood as an iconic hub of Black creativity. Among the featured composers is William Grant Still (1895-1978), called "The Dean of African-American composers," and a central figure of the Harlem Renaissance movement in the 1920s. His Song for the Lonely is recorded for the first time in an arrangement for oboe and piano by Ms. Downes and Titus Underwood, Principal Oboist of the Nashville Symphony. Also featured in February is the Harlem Renaissance poet Langston Hughes, whose lyrics set to music by close friend and collaborator, composer Margaret Bonds (1913-72), are sung by bass-baritone Davóne Tines, with Ms. Downes at the piano. The song is titled When the Dove Enters In, and is one of numerous Hughes/Bonds compositions, including their musical-theater collaboration Shakespeare in Harlem. Musical theater was an important part of the Harlem Renaissance, and Langston Hughes even credited the beginning of the movement to the 1921 all-Black Broadway show Shuffle Along by composer Eubie Blake (1887-1983) and lyricist Noble Sissle. Ms. Downes has recorded an unexpectedly poignant new piano arrangement of Love Will Find a Way, a hit song from that musical, arriving just in time for Valentine's Day. Ms. Downes also performs Classical Dreams, a new work written for her by celebrated bebop saxophonist and composer Benny Golson (b. 1929). Mr. Golson was active in Harlem's mid-century jazz scene and is the last living musician featured in Art Kane's iconic 1958 photograph A Great Day in Harlem, which shows 57 jazz legends-including Count Basie, Dizzy Gillespie, Coleman Hawkins, Charles Mingus, and Thelonious Monk-posed together in front of a Harlem brownstone. Throughout this EP, Ms. Downes pays a personal tribute to her father, who was born and raised in Harlem, and from whom she has inherited her own eclectic musical tastes and curiosities.
MARCH 5, 2021: Phenomenal Women
Hazel Scott: Peace of Mind - Lara Downes, piano
Margaret Bonds: What Lips My Lips Have Kissed - Lara Downes, piano & Nicole Cabell, soprano
NORA HOLT: Negro Dance - Lara Downes, piano
Florence Price: Andante con Espressione - Lara Downes, piano & Rachel Barton Pine, violin
The program in March, titled "Phenomenal Women," spotlights the music of Black women composers, including
Margaret Bonds
. In this case, rather than focusing on Bonds' Harlem connection, Ms. Downes joins BBC Singer of the World soprano
Nicole Cabell
in What Lips my Lips Have Kissed, one of Bonds' settings of poetry by Edna St. Vincent Millay. With violinist Rachel Barton Pine, Ms. Downes performs the newly-discovered Andante con Espressione for violin and piano by
Florence Price
. Price (1887-1953) was the first Black woman composer to have her music performed by a major orchestra, and because of the efforts of artists including Ms. Downes, who recorded an all-Price solo album last year, the composer's music has enjoyed renewed attention in recent years. Among the solo piano works performed by Ms. Downes on the March recording is Negro Dance by Nora Holt (1884/5-1974), who was not only a pioneering singer, composer, and music critic, but also a wealthy socialite and a magnetic force of the Harlem Renaissance (married five times along the way!) and host of the "Nora Holt Concert Showcase" on Harlem's WLIB radio station. Ms. Downes also performs a new solo arrangement of Peace of Mind by iconic pianist, singer, and actor
Hazel Scott
(1920-81), who grew up amidst the Harlem Renaissance and rose to nationwide prominence as a jazz artist, becoming the first Black American to host her own television show.
APRIL 2, 2021: Spring Fever
BETTY JACKSON KING: Spring Intermezzo - Lara Downes, piano
NKEIRU OKOYE: When Young Spring Comes - Lara Downes, piano
H. Leslie Adams: L'extase d'amour - Lara Downes, piano & Jordan Bak, viola
ALVIN SINGLETON: Changing Faces - Lara Downes, piano
The April recording, "Spring Fever," comprises four pieces inspired by the spring season. The recording opens with Ms. Downes performing Spring Intermezzo by Betty Jackson King (1928-94). King belonged to the same Chicago milieu as Margaret Bonds, with whom she shares stylistic similarities. The remaining three works are by living composers: H. Leslie Adams, Alvin Singleton, and Nkeiru Okoye. Ms. Downes evokes the romantic awakening that comes in the spring with L'extase d'amour (The Ecstasy of Love) by composer H. Leslie Adams (b. 1932), performed with Jamaican-American violist and Sphinx Competition Laureate Jordan Bak. She celebrates the transformations of the season with the minimalist solo piano piece Changing Faces by New York-based composer Alvin Singleton (b. 1940). And a new commission for this series comes from Nkeiru Okoye (b. 1972), inspired by the Langston Hughes poem When Young Spring Comes.