Latest News on Bridget Kibbey
Bridget Kibbey News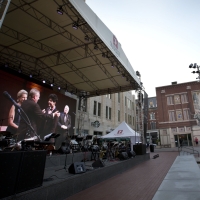 Cliburn Competition Announces Public Grand Finale in Sundance Square Plaza
by Chloe Rabinowitz - May 27, 2022
The Cliburn has announced a host of free community events during the Sixteenth Van Cliburn International Piano Competition, which takes place June 2–18, 2022 in Fort Worth, Texas USA.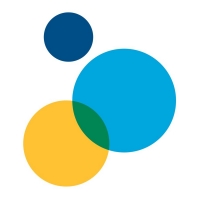 Newport Classical Reschedules Daniel Del Pino Concert; Announces Booster Requirement
by Chloe Rabinowitz - Jan 11, 2022
After careful consideration, Newport Classical has rescheduled its January 21 concert featuring Spanish pianist Daniel del Pino for June 3, 2022. Tickets for the original concert date will be valid for the new date.
Newport Classical Announces Spring Chamber Series Concerts From January Through May 2022
by Chloe Rabinowitz - Nov 16, 2021
Continuing its new commitment to ongoing year-round programming, Newport Classical, which recently changed its name from Newport Music Festival, announces its spring Chamber Series concerts, running from January through May 2022 at the organization's new home venue, the Recital Hall at Emmanuel Church (42 Dearborn St.).
Chamber Music Society of Lincoln Center Announces Return to Alice Tully Hall for 2021-22 Season
by Chloe Rabinowitz - May 4, 2021
The Chamber Music Society of Lincoln Center has announced its long-awaited return to live concerts in Alice Tully Hall for the 2021-2022 Season with 30 concerts, comprising more than 94 unique works, 14 of which have never before been presented by CMS on the Alice Tully Hall stage.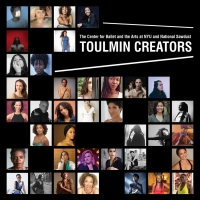 The Center for Ballet & the Arts and National Sawdust Announce Toulmin Creators
by Chloe Rabinowitz - Mar 11, 2021
The Center for the Ballet and the Arts at NYU and National Sawdust today announced the 40 composers and choreographers named as Toulmin Creators who will collaborate on new work for the virtual medium and participate in a slate of digital performances and programs, free and open to the public.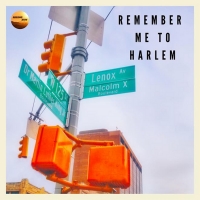 Lara Downes Launches Rising Sun Music Celebrating Black Composers
by Chloe Rabinowitz - Jan 26, 2021
Inspired by her own mixed-race heritage and career-long engagement with diverse musical traditions, pianist Lara Downes creates and curates a new digital recording venture, Rising Sun Music, that sheds a bright light on the music and stories of Black composers over the past 200 years.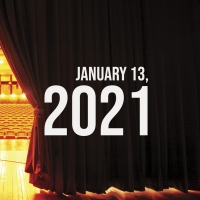 Virtual Theatre Today: Wednesday, January 13- with Kelli O'Hara, Marty Thomas, and More!
by Nicole Rosky - Jan 13, 2021
Today (January 13) in live streaming: Myths & Hymns on Stars in the House, Kelli O'Hara visits Backstage Live, and so much more!
Shai Wosner Curates and Performs in Virtual Schubertiade On Composer's Birthday
by Stephi Wild - Jan 4, 2021
Pianist Shai Wosner, "a Schubertian of unfaltering authority and character" (Gramophone), takes the tradition of the Schubertiade online, curating a four-concert virtual chamber music series that launches with Parts I and II presented by Peoples' Symphony Concerts the weekend of Schubert's birthday—Saturday, January 30 at 7:30 p.m. ET and Sunday, January 31 at 2:00 p.m. ET.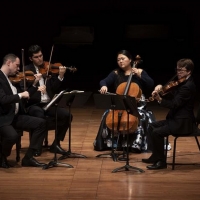 The Chamber Music Society of Lincoln Center Announces Fall 2020 Digital Season
by Chloe Rabinowitz - Sep 22, 2020
The Chamber Music Society of Lincoln Center has announced a Fall Season of digital concerts to replace each of the performances originally scheduled for Alice Tully Hall -- Front Row Mainstage, 16 newly-curated concerts drawn from CMS's vast archive of high-quality recordings.
Carlsen Center Presents Announces 2020-21 Fall Season
by Stephi Wild - Aug 24, 2020
Emily Behrmann, General Manager for the series branded Carlsen Center Presents, today announced a revised 2020-2021 fall season which leaves much of the fall programming cancelled or postponed.  Final determinations on December programming will be made in October. The January - May 2020-2021 programming remains on the calendar.