Click Here for More Articles on SIX DEGREES OF SEPARATION
Explore the 'Six Degrees' Between SIX DEGREES OF SEPARATION Casts
By now, the idea has morphed into a pop-culture game lampooning (or honoring) one of our most prolific actors, but when John Guare's play, Six Degrees of Separation, debuted on Broadway in 1990, the idea that everyone on the planet was connected through a web of just six other people was hard to imagine.
The original play was nominated for four Tony Awards, winning one for director Jerry Zaks. That production starred three incredibly accomplished actors, Stockard Channing as Ouisa, John Cunningham as Flan, and Courtney B. Vance as Paul.
Likewise, the show's first Broadway revival, which opened earlier this week to extremely strong reviews, also boasts an incredible principal cast, with Allison Janney, John Benjamin Hickey, and Corey Hawkins taking on the roles.
So, to celebrate the 27-year history of Guare's play, we are going to attempt to connect the stars who originated the main roles on Broadway to the actors that assumed them for the revival, using only Broadway credits; hopefully we can get there in just six "degrees!"
To make things difficult fun, we are also going to avoid re-using actors and shows in multiple connections, even though it would make the process easier in some cases. I will include photographic and video evidence when possible!
The great thing about untangling the web that is the Broadway community is that there are undoubtedly dozens of ways to make these connections, so if you have any other, more direct, routes, feel free to send them to me on Twitter @BWWMatt.
I'm also going to throw in a movie-based bonus at the end of each connection!
---
Stockard Channing to Allison Janney
Obviously the easiest way to connect Janney and Channing is through their roles as Press Secretary (and eventual Chief-of-Staff) C.J. Cregg and First Lady Dr. Abigail Bartlet on NBC's long-running political drama THE WEST WING.
However, since we are connecting the two for theatrical purposes, we will stick to just Broadway "degrees."
1.) Stockard Channing to Hayley Podschun in PAL JOEY (2009)
2.) Hayley Podschun to Santino Fontana in SUNDAY IN THE PARK WITH GEORGE (2008)
3.) Santino Fontana to Andrea Martin in ACT ONE (2014)

4.) Andrea Martin to Megan Hilty in NOISES OFF 2016

5.) Megan Hilty to Allison Janney in 9 TO 5 (2009)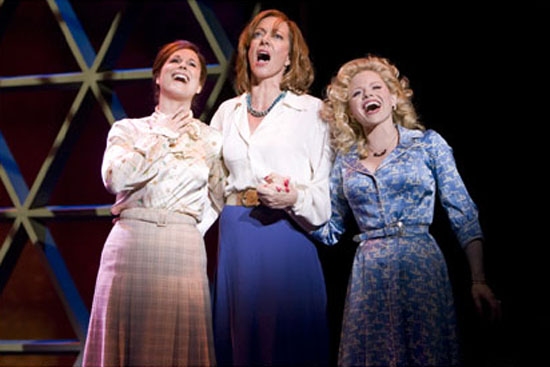 6.) Unneeded
Bonus: Allison Janney to Sam Rockwell (film TRUST ME) to Kevin Bacon (film FROST/NIXON).
---
John Cunningham to John Benjamin Hickey
As mentioned above, I am going to avoid re-using actors, so I am going to skip the Cunningham to Channing to Nathan Lane (IT'S ONLY A PLAY) to Hickey (LOVE! VALOUR! COMPASSION!) route.
Also, though not technically applicable for this game, both Cunningham and Hickey played Cliff Bradshaw in Broadway productions of CABARET. Cunningham as a replacement in the original production, and Hickey originated the role in the 1998 revival.
1.) John Cunningham to Melissa Errico in ANNA KARENINA (1992)
2.) Melissa Errico to Malcolm Gets in AMOUR (2002)

3.) Malcolm Gets to John Glover in MACBETH (2013)

4.) John Glover to John Benjamin Hickey in LOVE! VALOUR! COMPASSION! (1995)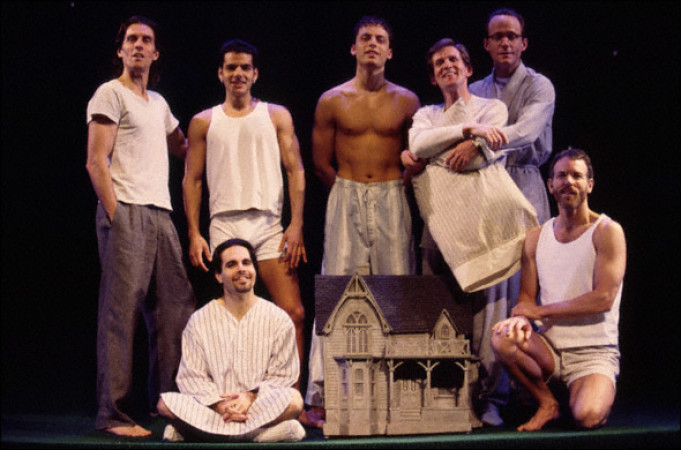 5.) Unneeded
6.) Unneeded
Bonus: John Benjamin Hickey to Queen Latifah (film THE BONE COLLECTOR) to Kevin Bacon (film BEAUTY SHOP).
---
Courtney B. Vance to Corey Hawkins
There is a route that would run through Tony-winner Chuck Cooper to fellow Tony-winner Andrea Martin in ACT ONE, but since I used Martin and the show above, I am going to skip it here.
1.) Courtney B. Vance to Christopher McDonald in LUCKY GUY (2013)

2.) Christopher McDonald to Nathan Lane in THE FRONT PAGE (2016)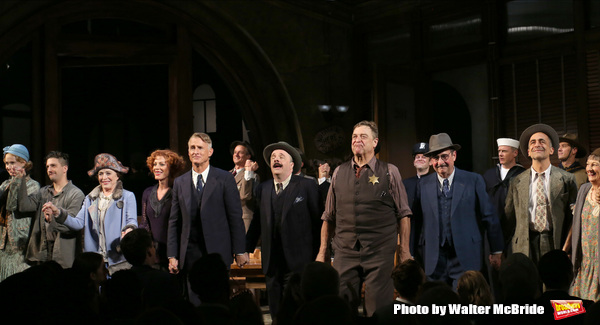 3.) Nathan Lane to Laurie Metcalf in NOVEMBER (2008)
4.) Laurie Metcalf to Condola Rashad in A DOLL'S HOUSE, PART 2 (2017)
5.) Condola Rashad to Corey Hawkins in ROMEO AND JULIET (2013)

6.) Unneeded
Bonus: Corey Hawkins to Julianne Moore (film NON-STOP) to Kevin Bacon (film CRAZY, STUPID, Love.).
---
Can you think of other, more direct routes between the actors? Let me know on Twitter @BWWMatt. You can listen to me on BroadwayRadio or on BroadwayWorld's pop culture podcast Some Like it Pop.