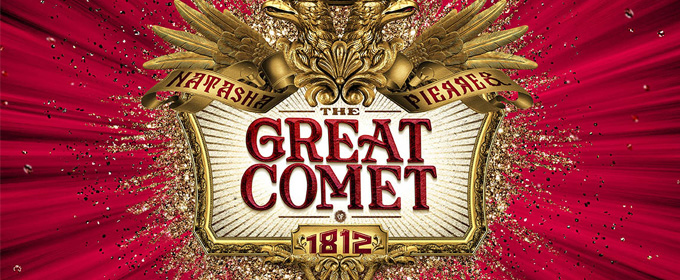 Click Here for More Articles on NATASHA, PIERRE AND THE GREAT COMET OF 1812
BWW TV Exclusive: Follow THE GREAT COMET Into the Recording Studio with Denee Benton!
The new cast recording of NATASHA, PIERRE & THE GREAT COMET OF 1812 ( now in performances at Broadway's Imperial Theatre) is on it's way! Details on the release of forthcoming album, which will feature Josh Groban as 'Pierre' and Denée Benton as 'Natasha,' will be announced soon, but fans need wait no longer for a behind the scenes sneak peek!
BroadwayWorld is giving you and exclusive peek inside the cast recording sessions with the hosts of the podcast Jim & Tomic. Below, watch as they chat with leading lady Denée Benton immediately following the recording of "No One Else".
Natasha is young, Anatole is hot, and Andrey isn't here... but what about Pierre? Natasha is a beautiful ingénue visiting Moscow while she waits for her beloved fiancé Andrey to return from the war. In a moment of indiscretion, she is seduced by the dashing (but already married) Anatole and her position in society is ruined. Her only hope lies with Pierre (Groban), the lonely outsider whose love and compassion for Natasha may be the key to her redemption... and to the renewal of his own soul.