BWW Morning Brief November 10th, 2017: IN THE HEIGHTS on PBS, Tony Awards Announce First Decisions, and More!
Good morning, BroadwayWorld! Because we know all our readers eat, sleep and breathe Broadway, what could be better than waking up to it? Scroll down for the latest news, and click HERE to learn more about how we've revamped our morning brief for 2017! Want our morning reports delivered via email? Subscribe here!

1)
Breaking: Scissor Sisters and Pentatonix Members Jake Shears and Kirstin Maldonado Will Join KINKY BOOTS on Broadway
by Alan Henry - November 09, 2017
EW reports that Jake Shears, the lead singer of Scissor Sisters, and Kirstin Maldonado, Grammy-award winner for her work in the a capella group Pentatonix, will join the cast of Kinky Boots next year!. (more...)
---
2)

JEOPARDY Tournament of Champions Features Broadway 2017 Category - How'd You Do?
by TV News Desk - November 09, 2017
Last night's episode of the JEOPARDY 2017 Tournament of Champions featured a category titled 'Broadway 2017' in the Double Jeopardy round. Check out the 'answers' below and see how well you would have done!. (more...)
---
3)

BWW Interview: John Mauceri Conducting His Life Anywhere He Wants To Be
by Gil Kaan - November 09, 2017
Conductor extraordinaire John Mauceri, at 72 years young, has the memory of a straight-A college kid vividly recalling detailed facts of incidents long ago right off the top of his head. The go-to expert on all subjects Leonard Bernstein, John will be conducting BERNSTEIN ON STAGE at the Valley Performing Arts Center (The Soraya) November 17, 2017. John most graciously chatted on the phone with me for an hour from his New York home after just returning from Mexico.. (more...)
---
4)
Music Connects Us All! Meet the Full Company of THE BAND'S VISIT, Opening Tonight on Broadway
by Meet the Cast - November 09, 2017
The critically acclaimed new Broadway musical THE BAND'S VISIT opens tonight, November 9, 2017, at the Ethel Barrymore Theatre (243 West 47th Street). Get ready for tonight's official bows and scroll down to learn more about the company, plus watch highlights from the show!. (more...)
---
5)
Garrett Phillips, Nigel Casey and David Hayes to Star in West End's 'THE RAT PACK' This Winter
by BWW News Desk - November 09, 2017
Final casting is announced today for the West End production of the Olivier Award-nominated The Rat Pack - Live from Las Vegas, which returns to the Theatre Royal, Haymarket - home to its first West End run in 2003 - for a strictly limited season from Wednesday 13 December - Saturday 3 February.. (more...)
---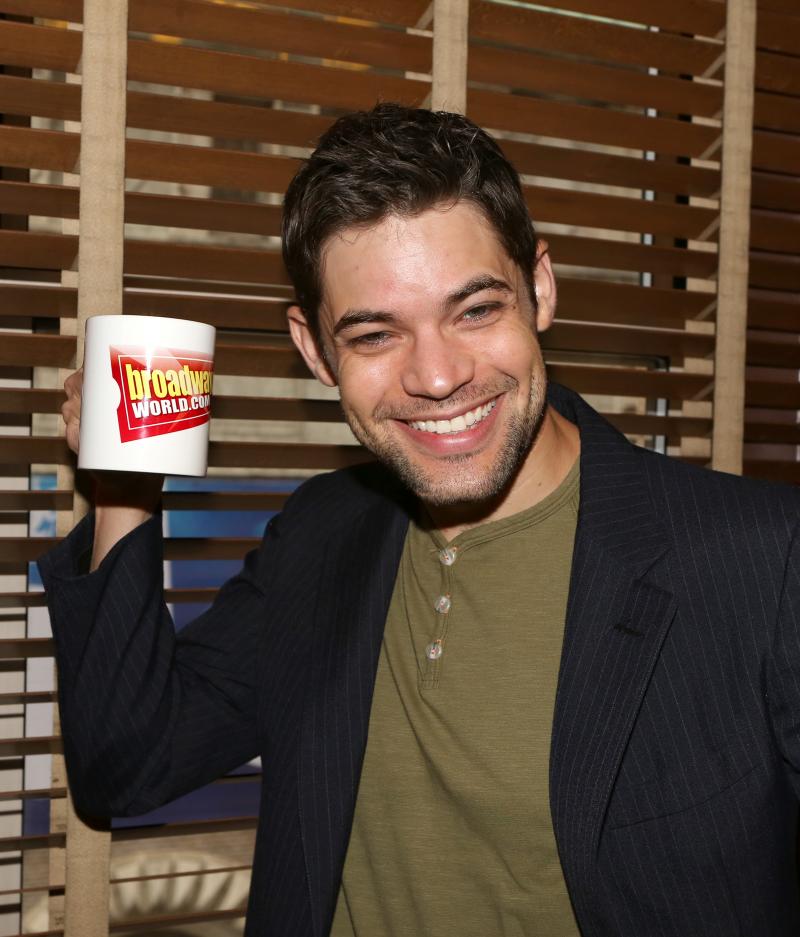 ---
Today's Call Sheet:
-SHARK-NADO! musical parody bites into NYC with industry reading today!
-Two River Theater's THE BALLAD OF LITTLE JO original cast recording is released today!
-Stagedoor Manor's winter programing kicks off today!
-And WAIT WAIT DON'T KILL ME musical, inspired by NPR's 'Serial' podcast gets industry reading today!
---
BWW Exclusive: See what the critics had to say about THE BAND'S VISIT!
---
#FridayFunday: Get to know the new leads of KINKY BOOTS!
---
Set Your DVR... PBS airing IN THE HEIGHTS - CHASING BROADWAY DREAMS!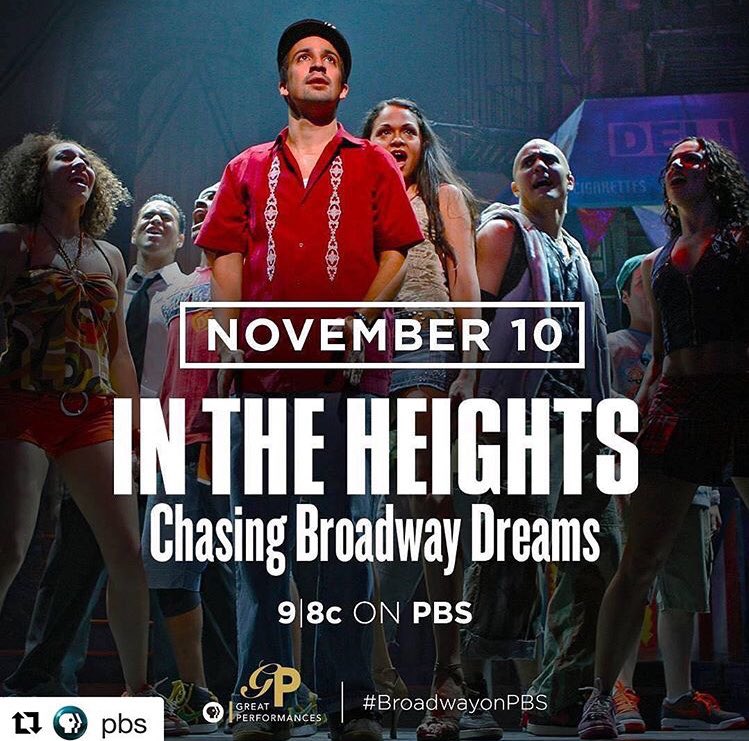 ---
What we're geeking out over: The Tony Awards have revealed the first 2018 decisions!
---
What we're watching: Derek DelGaudio talks all things IN & OF ITSELF with Stephen Colbert!
---
Social Butterfly: Check out our live red carpet coverage of THE BAND'S VISIT!
---
And a Happy Birthday shout-out to Tim Rice, who turns 73 today!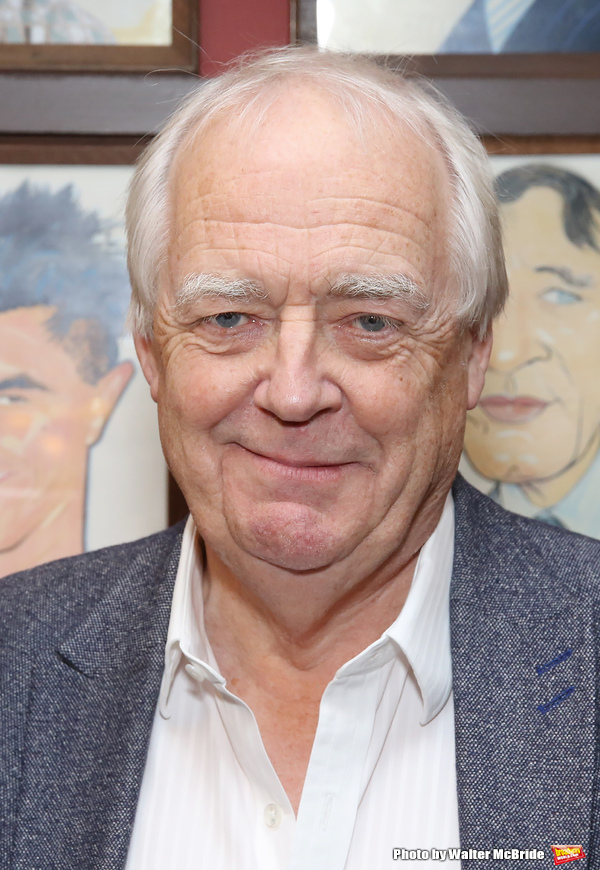 Three-time Tony winner, Tim Rice has written the lyrics for countless Broadway productions, among them ALADDIN, EVITA, JESUS CHRIST SUPERSTAR, AIDA, THE LION KING, KING DAVID, BEAUTY AND THE BEAST, JOSEPH AND THE AMAZING TECHNICOLOR DREAMCOAT and CHESS, as well as FROM HERE TO ETERNITY in the West End. He is best known as Andrew Lloyd Webber's collaborator and for his work with Alan Menken and Elton John for Disney. He won an Oscar, a Golden Globe and a Grammy for "A Whole New World" from the movie ALADDIN and an Oscar and a Golden Globe for "Can You Feel the Love Tonight" from the animated film THE LION KING. He took home his third Academy Award for "You Must Love Me" in the film version of EVITA.
---
See you bright and early tomorrow, BroadwayWorld!