BWW Interview: Lena Hall Gets Ready to Bring THE ART OF THE AUDITION to the Cafe Carlyle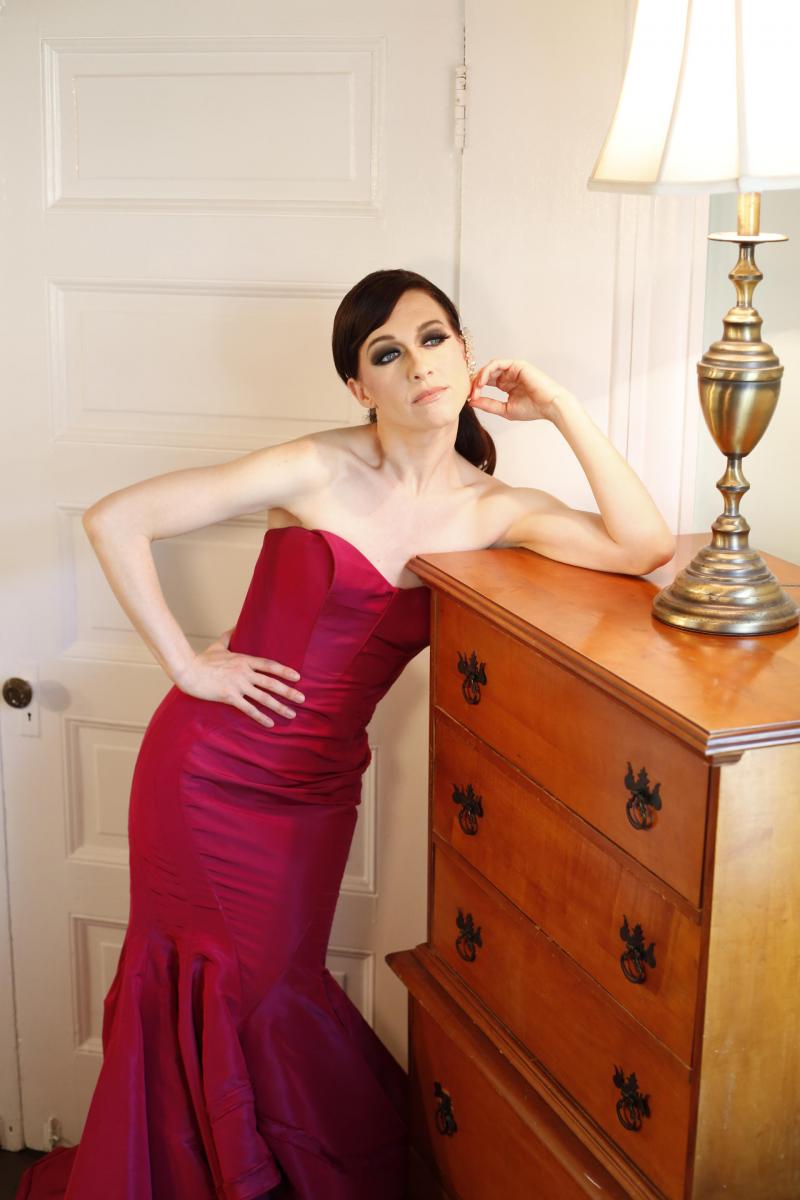 Tony-winner and Grammy nominee Lena Hall returns to Café Carlyle with an all-new show, The Art Of The Audition: From Falling Apart to Nailing The Part, March 13-17. Experience the ups and downs of a Broadway life through reenactments of Lena Hall's most unforgettable-and regrettable-musical theater auditions. From epic fails to career-defining "Nailed it!" moments. Featuring songs from Wicked, Cats, Sweeney Todd, Les Miserables, Phantom of the Opera, Rent and more. Accompanied by the incredible Brian Nash.
Below, BroadwayWorld's Richard Ridge catches up with Hall before her return to the Carlyle to chat about the new show!
---
How excited are you to be returning to the iconic Cafe Carlyle?
I am very excited and honored to return! I love the Cafe Carlyle!
You will be bringing a brand new show to The Carlyle called "The Art of the Audition: From Falling Apart to Nailing The Part". Great title. What can you tell us about it and what can your fans expect?
Expect to hear behind the scenes stories of how I did and didn't get jobs! I am going to go into detail just how hard it is to get over the audition jitters and how sometimes the biggest fails lead to the biggest triumphs! Coupled with the songs that go with each audition!
What makes the Cafe Carlyle such a wonderful room to play?
It's a great intimate room with a rich history and I am lucky I get to perform there.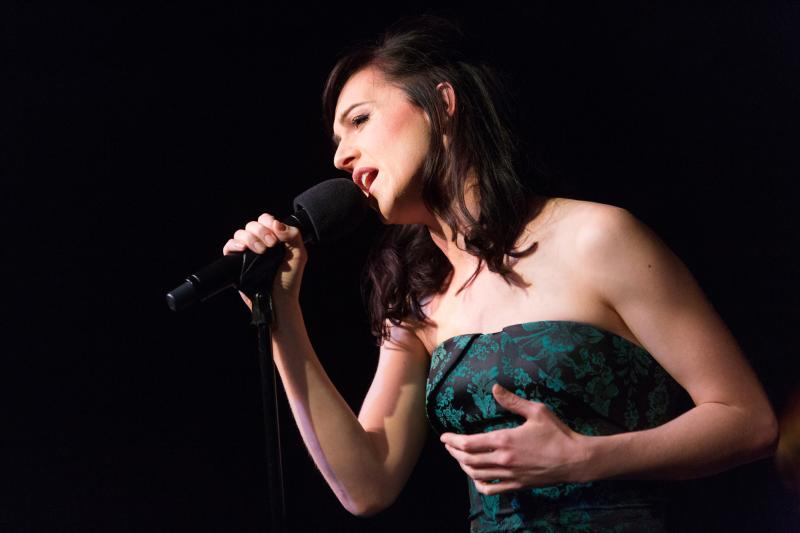 Critics and audiences alike, fell in love with you as Yitzhak in 'Hedwig and the Angry Inch'. How life-changing was that show? And speaking of auditions, how did you nail that one?
The show was and is and always will be life changing. Not only to me but to anyone who connects with it. I will be taking the audience on the journey of my 'infamous' Hedwig audition so you'll have to come to the Carlyle and see the show in order to get that story.
What did winning the Tony Award for your phenomenal performance of Yitzhak mean to you and what are your fondest memories about that magical night?
The Tony Awards were so much of a blur. But the day/night and month leading up to the broadcast was special in every way. I finally felt embraced by the Broadway community and understood.
You also got to do the Hedwig tour, not only re-visting Yitzhak but also being the first person to play both roles. How incredible was that experience?
I only toured to San Francisco and Los Angeles but getting to open the show in my hometown was incredibly special. I finally got to show all the people who I know and grew up with in San Francisco exactly what I had been up to all these years. LA fully embraced me and I couldn't have asked for a better reception there!
What do you remember about your first performance onstage as Hedwig?
I remember being backstage behind the curtain riddled with nerves. I said a prayer a bunch of times and then hit the stage. The rest is a total blur.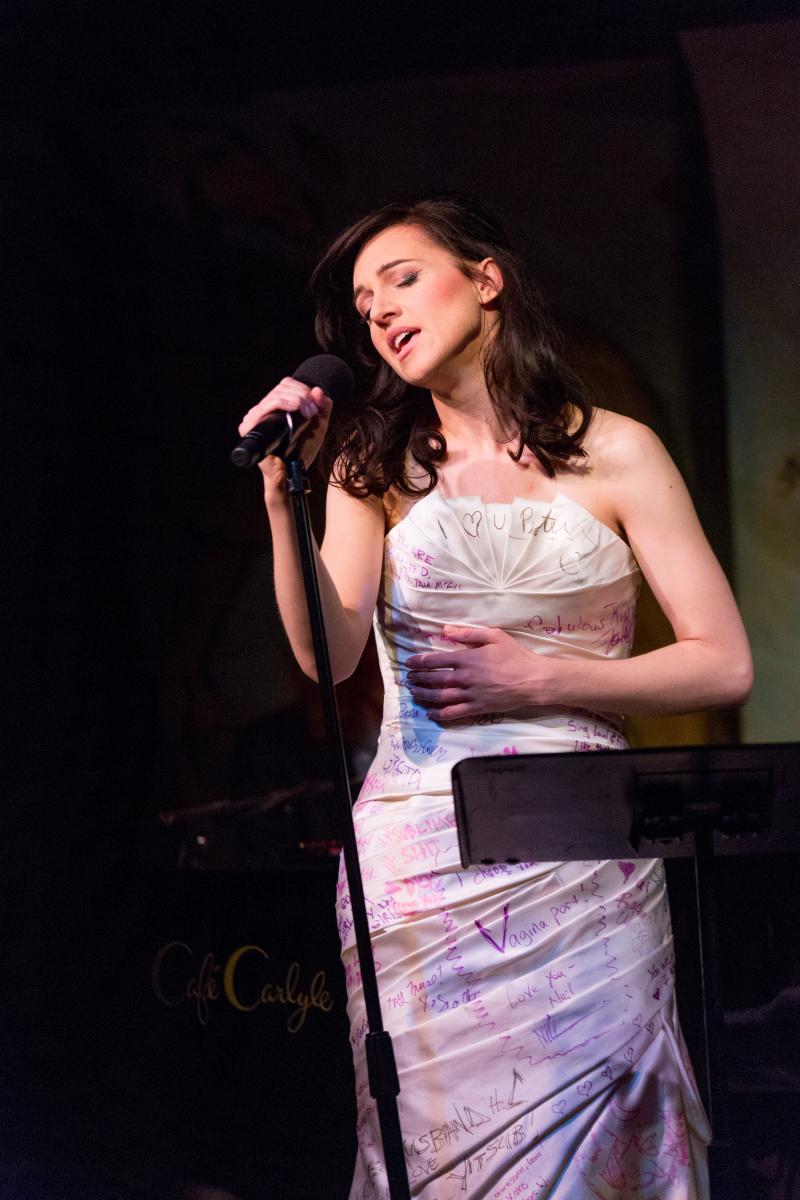 You toured alongside Josh Groban with his show. How much of a 'pinch me' moment was that?
Josh Groban is an incredible talent so it was a true honor to be his special guest on the Stages tour. We are really good friends so for me it was like touring around the country with my best friend. Easy, fun and supportive!
Your fans have fallen in love with your new monthly, groundbreaking music and video series "Obsessed' for SKB Records. How did this come about and what upcoming artists will you feature?
I was approached to do a Hedwig acoustic album and after a long meeting with Kurt Duetsch and Kevin Gore we decided to broaden the spectrum from only Hedwig to a year long project. I had started the Obsessed idea last year with albums and shows as well as a once a week Youtube video series called Stripped. We decided that combining these ideas would be a great idea and forged ahead with this ambitious project. Other artists in the series will range from Bowie to Radiohead to Jack White to P!nk and beyond.
You are receiving critical acclaim for your lead performance in the new film 'Becks.' Could you tell us a little about working on the film?
Becks is my first lead role in a feature film. It's an intimate indy film with a massive heart and awesome music. I liken the movie to Once where the music is a part of the story line and the performances all take place in a bar or on a stage. This film really resonates with me and with anyone looking for their place or who feel lost. Working with Christine Lahti and Mena Suvari and the rest of this stellar cast was a real gift. I was surrounded by the best of the best and they elevated me in every way.
Finally, what are you looking forward to the most as you kick off your latest run at the glorious Cafe Carlyle?
The response. I know a lot of fans have wanted and requested that I sing more musical theatre and I was always more interested in the rock n roll thing. But since Obsessed is fulfilling that niche I can 'give em what they want,' so to speak. I am opening up and telling all my most humiliating and triumphant audition stories. I get to let audiences in on what really goes on behind the scenes.
---
Performances will take place Tuesday - Saturday at 8:45pm. Weekday pricing begins at $65 per person / Bar Seating: $40 / Premium Seating: $115. Weekend pricing begins at $80 per person / Bar Seating: $50 / Premium Seating: $130. Reservations can be made by phone at 212.744.1600 or online via Ticketweb. Café Carlyle is located in The Carlyle, A Rosewood Hotel (35 East 76th Street, at Madison Avenue).
Lena Hall is a Tony-winner and Grammy nominee who recently received widespread critical acclaim for her performance of the title role in the feature film Becks, which won the LA Film Festival and will be released nationwide on February 9, 2018. Following her Tony-winning Broadway run in Hedwig and the Angry Inch, Lena toured North America alongside Josh Groban on his "Stages" tour and portrayed the dual starring roles of Hedwig and Yitzhak in Hedwig in Los Angeles (LA Drama Critics Circle nomination) and San Francisco. She originated the role of Nicola in the Tony-winning musical Kinky Boots, and can be seen on HBO's Girls, Amazon Prime's Good Girls Revolt, and heard voicing the fan-favorite role of Countess Coloratura on My Little Pony. Hall's most recent stage appearance was starring with Marisa Tomei in Lincoln Center Theatre's How To Transcend A Happy Marriage. Lena's two solo musical revues Sin & Salvation, which played the legendary Café Carlyle, and The Villa Satori: Growing Up Haight Ashbury both received rave reviews and have spawned live albums. Her year-long album series Obsessed began in January with a new EP being released once a month for the entire 2018 calendar year. Later this year, Lena will appear opposite Jennifer Connelly in TNT's science fiction epic Snowpiercer.
Photo Credit: David Andrako
Related Articles