Allie Trimm & More Broadway Alum Set for 'Life After Hate' Benefit Concert 1/21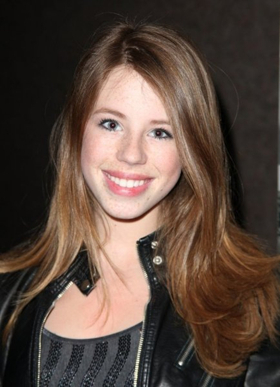 It's January 21, 2018. You're sitting at home crying because somehow, we've been in the Upside-Down for a whole year, it's tax season and we all got screwed while we were sleeping one night in December. Facebook and Twitter are now a black-hole of truthiness and consternation. You long for the good-old days of annoying pictures of your friend's kids, dogs or half eaten meals on social media. Times were simpler then, weren't they? Well, we have a solution to your Trumpy Depression.
Come out to The Duplex Cabaret Theatre on January 21, 2018 at 6:30pm and drink for a good cause. The Duplex is hosting Typecast: A Benefit Concert for Life After Hate and Drama Club NYC. Life After Hate is an organization which works with individuals to come out of a life of hate and into a life of love and inclusivity. The Drama Club NYC works with young people caught in the juvenile criminal system by giving them a voice through performing arts thereby lowering their chances of recidivism. This concert will feature stories from individuals who battle marginalization and ignorance daily and how they are overcoming the circumstances life throws at them. Why not sit with friends, drink, watch great performances all while giving money to two causes that would piss Trump off? I mean, who doesn't want to piss off His Trumpiness our Commander in Orange? Tickets to the Typecast Benefit Concert are $15 online at
www.purplepass.com/typecast0121
or $20 at the door. The cast for this concert will feature: Brittney Johnson (Motown: The Musical, Broadway), Kuhoo Verma (The Big Sick), John Andrew Morrison (155 First Avenue, Off-Broadway), Nathan Ramsey (Waiting for Lefty, Off-Broadway), Pamela Shandrow (Wicked, US Tour), Allie Trim (13:The Musical, Broadway), Jene Hernandez (Orange is the New Black), Zara Lahme (Still Trying), Jon-Michael Reese (The Book of Mormon, Broadway), Laura Dadap (25th Annual Putnam County Spelling Bee, Regional).
Photo Credit: Walter McBride / WM Photos