BWW Review: ONCE WERE PIRATES: ADELAIDE FRINGE 2018 at The Manse, Holden Street Theatres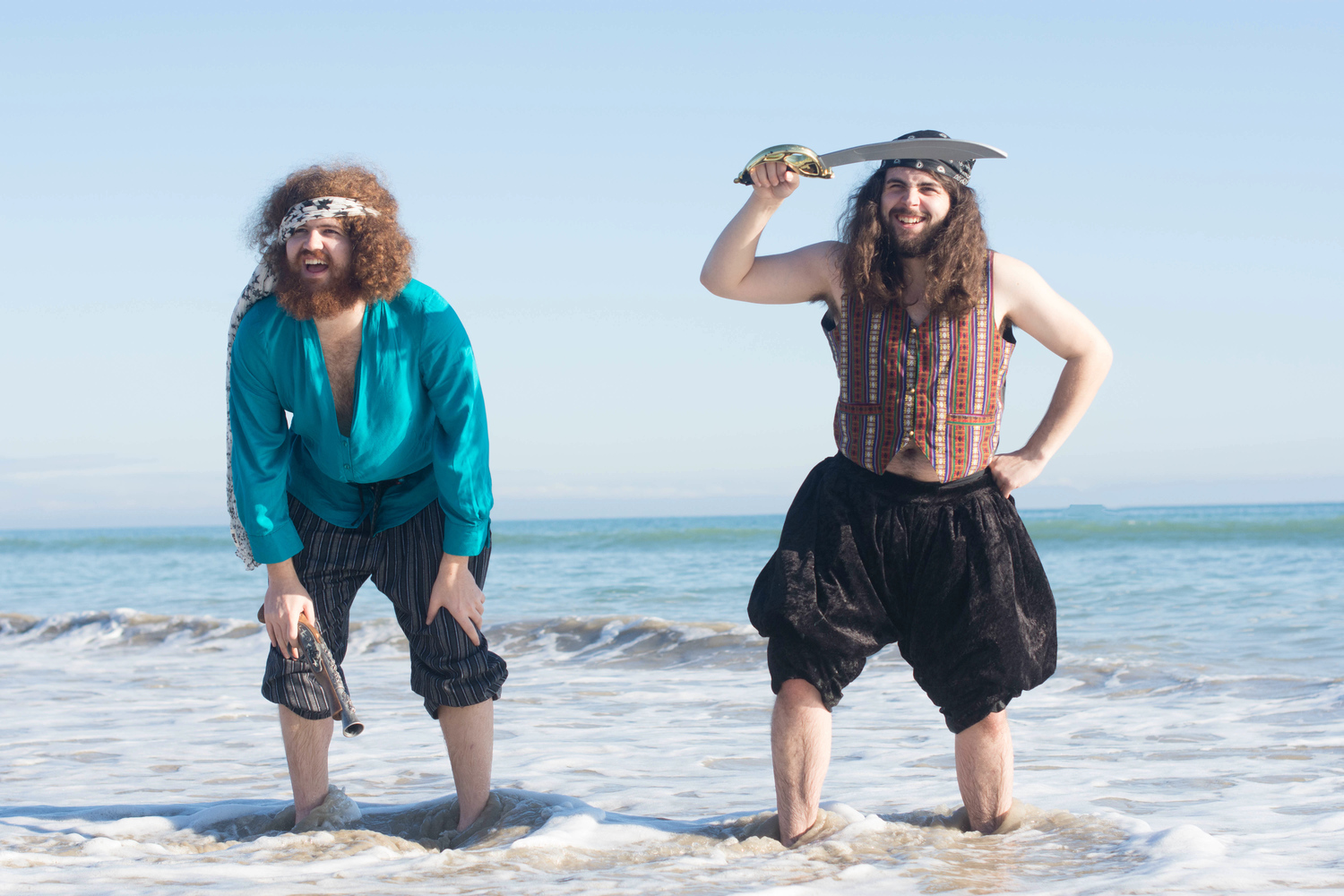 Reviewed by Christine Pyman, Friday 23rd February 2018.
What would you do if you were suddenly transported into a different time, with different ethics, and different ways of societal survival? Would you survive? This fascinating story,
Once Were Pirates
, presented by Gobsmacked Theatre Company and The Pleasance Theatre Trust, tells the tale of masculinity and morality in our times. Two pirates, Shane, played by Joshua Mensch, and Gareth, by Kyron Weetra, are faced with that very dilemma. These two actors are more than capable of the task set them, both delivering extremely powerful, intense performances, convincingly pirate-like, and equally convincingly searching for a purpose that fits their code of values. To see young men struggle with ideas of traditional masculinity in a seemingly increasingly sensitive world, responding to those pressures without being torn apart, is not a subject that would normally be dealt with, with humour but, in this production, that is exactly what is done. We watch the pain of confusion and displacement, whilst we and they are coming to the realisation that our world, which we like to think of fondly as being morally better than the pirate times, is really much worse. Playwright,
Emilie Collyer
, has written a fantastical tale which entwines layers of historical and present sensibilities and realities, whilst
David McVicar
's production is elegant in style and direction. Incorporating a subtly symbolic, minimalist set design, starkness is provided which enhances the confrontation of characters who are fighting themselves and each other. The audience is encouraged to experience the deeper concerns within this dark humour, and will leave enriched by this theatrical event. This is a rollicking, swashbuckling, thought-provoking story of survival, strength, and grace.
Related Articles View More Australia - Adelaide

Stories

Shows
Born in London, Barry was introduced to theatre as a small boy, through being taken to see traditional Christmas pantomimes, as well as discovering jazz (read more...)