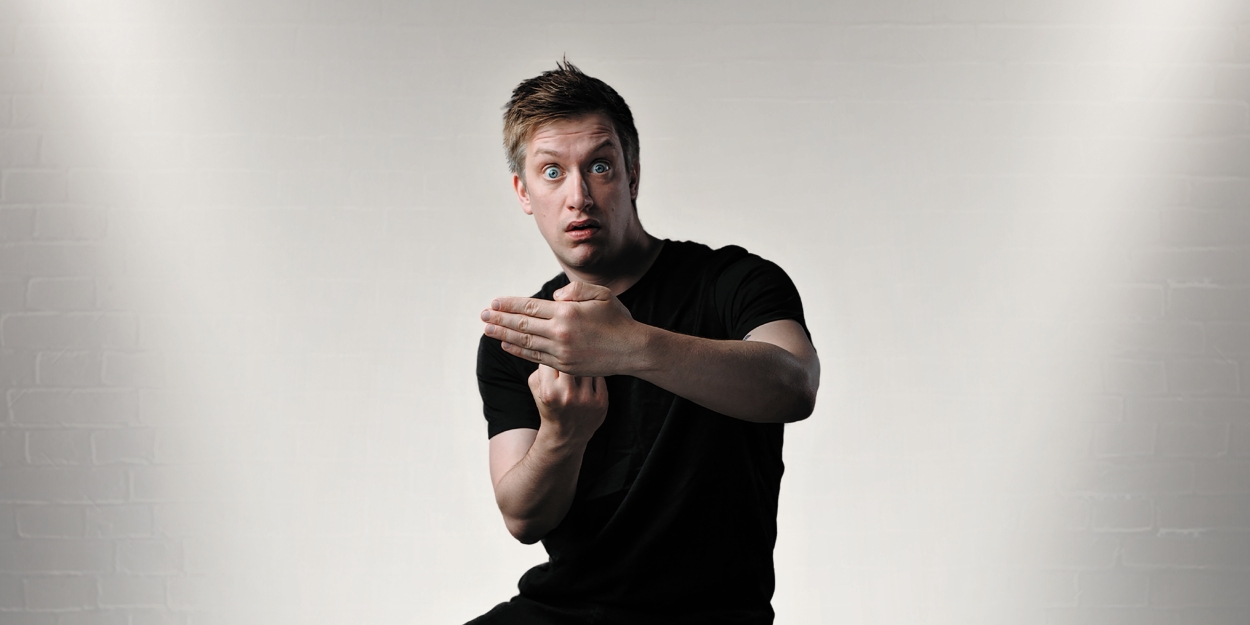 Review: DANIEL SLOSS: CAN'T, London Palladium
Thought-provoking, empathetic and hilarious stand up

Last night, I had the chance to finally see Daniel Sloss in person at the London Palladium performing his new show, Can't. For those unfamiliar, Sloss is a comedian known for his specials like "SOCIO," "X," "DARK," and "Jigsaw" which go into dark and controversial topics like sexual assault, divorce, rape, and 9/11.
Sloss emerged from the wings with a surprisingly quiet greeting to the crowd. He begins the show by talking about his mother, a scientist who travels the world, speaking to world leaders about the dangers of global warming. She was supportive of Sloss' dream of becoming a stand-up comedian as long as he was serious about it. Together, the two of them would work at her desk, with her working on mercury emission science and Sloss writing stand-up. And according to Sloss, based on his popularity and the state of global warming, "One of us was working very hard at that desk!"
From that hilarious and thought-provoking start, the show goes into a range of topics including the United States being the "undisputed GOAT of reality television," why babies are kinky, the death of Queen Elizabeth, and the horrors of childbirth. As Sloss has recently become a father, the show does focus a lot of its content on parenthood and children as a whole.
An absolute highlight of the show was Sloss's argument that "The greatest form of entertainment is illegal." He is, surprisingly (or unsurprisingly, if you know his dark sense of humour), referring to the Colosseum from Ancient Rome and the gladiator fights that took place within it. He gives a modern comparison of the gladiators fighting lions to Tories fighting bears at Wembley (gay bears or dangerous bears? Sloss lets you decide).
One of the most interesting aspects of the show was how Sloss was able to bring empathy into his dark comedy. But, to quote the comedian himself, "The secret to dark comedy is empathy." Sloss calls out those who complain about how it's dangerous to be a stand-up comedian, arguing that "everything can and should be joked about," but there is a fine line between comedy and hate speech. He brings up a joke that he used to tell but now no longer finds funny, a reflection of his growth over the years and an interesting take on how his 17-year-old self would view his current 32-year-old self.
Ultimately, Daniel Sloss' Can't is a brilliant show that will have you crying tears of laughter while also making you think about the different controversies that divide our world. I can't wait until it's filmed and shared with the rest of the world so we can have more conversations about comedy and controversy in this strange world.
Daniel Sloss will be performing Can't at the London Palladium on 4 and 18 February 2023. After touring and performing the show in 54 countries, he will return to the Palladium on 2 February 2024.
Photo Credit: Daniel Sloss