Photo Flash: Theatr Clwyd Presents Christmas Panto DICK WHITTINGTON
Theatr Clwyd today announces full cast for its Christmas pantomime, Dick Whittington - The Purrrrrfect Rock 'N' Roll Panto. Zoë Waterman directs Royce Cronin (King Rhydian the Rat), Toby Falla (Tomos the Cat), Phylip Harries (Sarah the Cook), Daniel Lloyd (Wally Fitzwarren), Alice McKenna (Scratch/Harriet), Peter Mooney (Dick Whittington), Lynwen Haf Roberts (Sultana), Emmy Stonelake (Alice Fitzwarren), Luke Thornton (Sniff/Tom/Guard) and Anna Westlake (Fairy Betty Bowbells). The production opens at Theatr Clwyd on 27 November, with previews from 23 November, and runs until 19 January 2019.
The rock 'n' roll panto is back in Mold with disco frocks, sparkling sets, slapstick galore and the colourful panto puppets.
Phylip Harries takes centre stage as Sarah the Cook. Well-known on both the Welsh stage and screen, this is Phylip's twelfth appearance in panto at Theatr Clwyd. As well as leading the company in a riotous performance of seasonal fun, with lashings of audience participation, he will sing and play instruments, including flute, saxophone and keyboards.
Take a trip with Dick Whittington down streets paved with Welsh gold, as actor-musicians play favourite rock 'n' roll songs live! It's sure to be a Christmas Cracker that's filled with funky cat-titude. This is a festive treat that will have audiences of all ages feline good!
Box Office: 01352 701521 / www.theatrclwyd.com/en/.
Photo Credit: Sam Taylor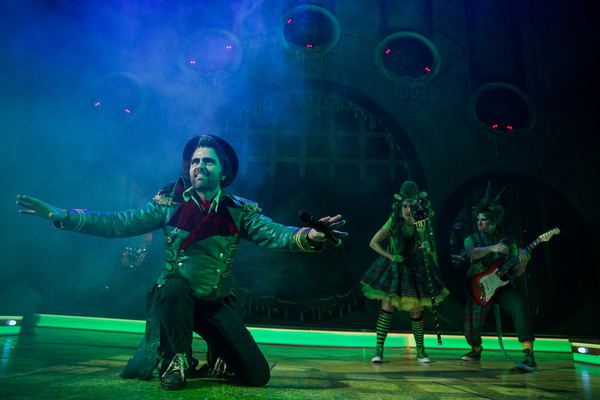 Royce Cronin (King Rhydian the Rat), Alice McKenna (Scratch), Luke Thornton (Sniff)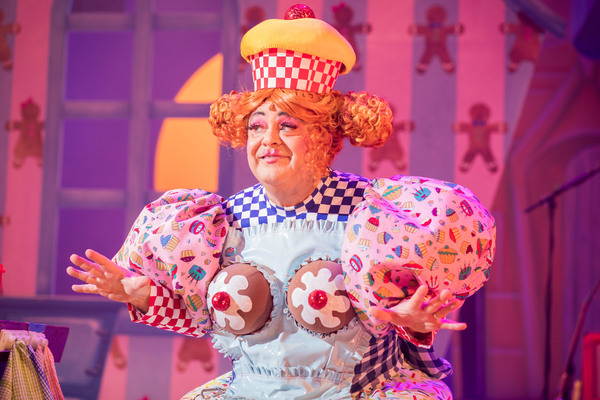 Phylip Harries (Sarah the Cook)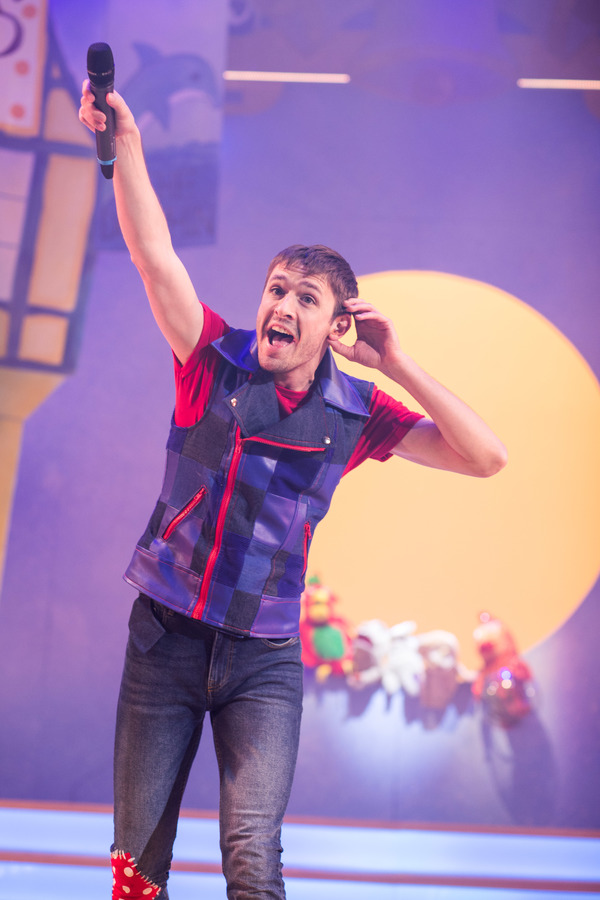 Peter Mooney (Dick Whittington)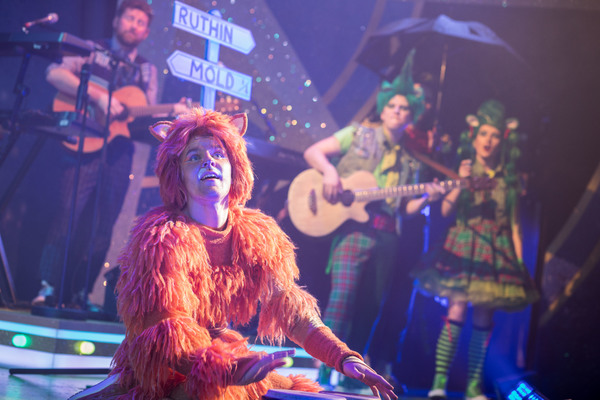 Daniel Lloyd (Wally Fitzwarren), Toby Falla (Tommy the Cat), Luke Thornton (Sniff), Alice McKenna (Scratch). Credit Sam Taylor