Performer Keith Jack and Producer Matt Brinker Join Forces for DREAMCOAT STARS UK Tour
Dreamcoat Stars will feature reimagined versions of musical theatre songs, uniquely performed by cast members who have starred in Joseph!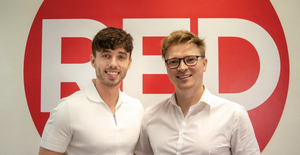 A new UK touring concert has been announced at over 60 venues across the UK. Dreamcoat Stars will feature reimagined versions of musical theatre songs, uniquely performed by cast members who have starred in one of the world's most well-known musicals: Joseph and the Amazing Technicolor Dreamcoat.
Like all great theatrical shows, the idea must spark from somewhere. In the case of Dreamcoat Stars, the light-bulb moment came to Keith Jack, who's held a long connection to Joseph and the Amazing Technicolor Dreamcoat since shooting to stardom with his appearance in the 2007 BBC television programme 'Any Dream Will Do' and subsequent UK theatre productions of the musical.
Keith Jack said, Joseph has been a part of my life since before Any Dream Will Do, and I've always thought about getting a few Joseph performers together for a concert of musical theatre. Joseph is such a well-loved show and cast members past and present have a huge personal following - so it felt very natural that they may want to see those cast members performing a selection of the biggest hits from all different types of shows, and a few new arrangements from Joseph of course! I'm hoping this will appeal to people of all ages and maybe even introduce some of the newer musicals to audiences that haven't heard them before.
Keith approached RED Entertainment to team up with colleague, friend and ex-Joseph performer Matt Brinkler, Executive Producer at RED, to help get the idea off the ground. Together they are now co-producing the concert for its inaugural UK tour spring 2023.
Matt Brinkler comments, When Keith asked me for my help on this production, and later to co-produce it with him, I was over the moon. This musical theatre concert is the perfect way to make larger musicals accessible and affordable for so many that need an introduction to theatre. It gives us an opportunity to reach further into communities that haven't got access to number one touring venues.
It is my hope that we can inspire new audiences towards the West End and large-scale touring venues through the celebrity pull of these hugely talented ex-Josephs and co-stars. At the same time, we have an opportunity to introduce some new musicals to audiences that are already fans of the genre.
This concert extravaganza celebrates the life and work of legendary West End and Broadway composers in a brand-new mega mix production, promising powerful star vocals of the nation's most loved shows including Joseph, Jesus Christ Superstar, SIX, Wicked, Phantom of the Opera, Mamma Mia, We Will Rock You, Jersey Boys, Les Misérables, Moulin Rouge and more.
Jack explains, The production will showcase four stars from Joseph, individually and together in group songs, trios, duets, and solos. It's something I felt was incredibly important because each person has their own stories about their time in Joseph and other musical productions, and we want to share that! The fact we have Josephs from different eras makes it even more special and to produce this with a fellow Joseph is the icing on the cake for me! Matt and the team at RED are fantastic to work with and getting to put my producer hat on for the first time is an exciting new challenge.
Currently starring in the spring tour includes Keith Jack; the longest reigning Joseph Mike Holoway, having first played the titular role at age 19 before appearing in the West End and numerous UK tours over a 24-year period culminating in over 4000 performances. Straight from the West End Jonathan Dudley, who alternated as Joseph in the 2013 UK tour, and Chris Barton finalist on hit BBC shows Any Dream Will Do & All Together Now. Further casting will be announced soon.
Brinkler added, Some big numbers from Joseph and the Amazing Technicolor Dreamcoat are in the concert but it was important to us that we see our Josephs perform songs the audience haven't seen them do before. The part of the show I'm most excited about is the 4-part Defying Gravity vocal arrangement and the inclusion of a new arrangement from SIX.
Grab your coat of many colours and join our Josephs on an emotional journey where Any Dream Will Do.
Tour Dates
3rd March Chelmsford Theatre, Chelmsford
https://chelmsfordtheatre.co.uk/events/dreamcoat-stars/
5th March Theatre Royal, Winchester
https://www.theatreroyalwinchester.co.uk/whats-on/dreamcoat-stars
7th March New Theatre Royal, Lincoln
https://newtheatreroyallincoln.ticketsolve.com/ticketbooth/shows/873638087
8th March Lichfield Garrick Theatre, Lichfield
https://www.lichfieldgarrick.com/whats-on/all-shows/dreamcoat-stars/3049
9th March The Core Theatre, Solihull
https://www.thecoretheatresolihull.co.uk/whats-on/all-shows/dreamcoat-stars/26958/#
11th March Haverhill Arts Centre, Haverhill
https://haverhillartscentre.co.uk/performance/dreamcoat-stars/
12th March Grove Theatre, Dunstable https://www.grovetheatre.co.uk/dreamcoat-stars-i3856
15th March Hawth, Crawley
https://www.parkwoodtheatres.co.uk/The-Hawth/Ticket/5b4d7558-7e2d-ed11-aa77-8312ecf901b2/dreamcoat-stars/1146204
16th March Radlett Centre, Radlett
https://www.radlettcentre.co.uk/What-s-On/Theatre/Dreamcoat-Stars
17th March Peterborough Key Theatre, Peterborough
https://keytheatre-peterborough.com/event/dreamcoat-stars/
18th March The Woodville, Gravesend https://www.woodville.co.uk/events/dreamcoat-stars
21st March Regent Centre, Christchurch https://www.theregent.co.uk/event/70840
22nd March Pavilion Theatre, Weymouth https://weymouthpavilion.com/shows/dreamcoat-stars/
23rd March McMillan Theatre, Bridgwater https://www.mcmillantheatre.com/events/dreamcoat-stars/
24th March The Savoy, Monmouth
https://monmouth-savoy.ticketsolve.com/shows/873639288/events
25th March Swan Theatre, Worcester
https://worcestertheatres.co.uk/whats-on/dreamcoat-stars
28th March Wyvern Theatre And Arts Centre, Swindon
https://swindontheatres.co.uk/Online/tickets-dreamcoat-stars-swindon-2023
29th March Stockport Plaza, Stockport
https://stockportplaza.co.uk/whats-on/dreamcoat-stars/
30th March Civic Theatre, Rotherham
https://rotherhamtheatres.ticketsolve.com/ticketbooth/shows/1173633156
1st April Yvonne Arnaud, Guildford
https://www.yvonne-arnaud.co.uk/whats-on/dreamcoat-stars
4th April Alnwick Playhouse, Alnwick
https://www.alnwickplayhouse.co.uk/event/dreamcoat-stars/
5th April Grand, Lancaster
https://lancastergrand.ticketsolve.com/shows/1173632437
6th April Bridlington Spa, Bridlington
https://www.bridspa.com/events/?entry=spx_383403
7th April City Varieties, Leeds
https://leedsheritagetheatres.com/whats-on/dreamcoat-stars-2023/
8th April Skegness Embassy, Skegness
https://embassytheatre.co.uk/shows/dreamcoat-stars/
11th April Alive Corn Exchange, King's Lynn
https://www.kingslynncornexchange.co.uk/theatre/whats-on/event/dreamcoat-stars/
12th April Theatre Severn, Shrewsbury
https://www.theatresevern.co.uk/shows/whatson/dreamcoat-stars/
13th April The Core at Corby Cube, Corby
https://www.thecorecorby.com/?post_type=production&p=7405&preview=true
14th April The Muni Theatre, Colne
https://plt.ticketline.co.uk/order/gateway/13364727
15th April The Forum, Northallerton
https://forumnorthallerton.org.uk/ForumNorthallerton.dll/WhatsOn?f=1730643
16th April Phoenix Theatre, Blyth
https://www.thephoenixtheatre.org.uk/whats-on/music/dreamcoat-stars/
25th April Regal Theatre, Redruth
https://merlinredruth.admit-one.eu/seats/60100/
26th April Palace Theatre, Paignton
https://www.palacetheatrepaignton.co.uk/shows/dreamcoat-stars/
27th April New Theatre Royal, Portsmouth
https://newtheatreroyal.ticketsolve.com/shows/1173632692/events
28th April Medina Theatre, Newport
http://medinatheatre.co.uk/article/dreamcoat-stars
29th April The Lights, Andover
https://www.thelights.org.uk/WhatsOn/10443/dreamcoat-stars
2nd May The Brunton (Venue 1), Musselburgh
https://www.thebrunton.co.uk/en-GB/shows/dreamcoat%20stars/events
3rd May Beacon Arts Centre, Greenock
https://www.beaconartscentre.co.uk/events/dreamcoat-stars
4th May Whitehall, Dundee
https://whitehalltheatre.ticketsolve.com/ticketbooth/shows/1173633599
5th May Gaiety, Ayr
https://thegaiety.co.uk/events/dreamcoat-stars/
6th May Webster Theatre, Arbroath
https://www.angusalive.scot/whats-on/dreamcoat-stars/
10th May Grimsby Auditorium, Grimsby https://grimsbyauditorium.org.uk/show/dreamcoat-stars/
11th May South Holland Centre, Spalding
https://www.southhollandcentre.co.uk/whats-on/view/dreamcoat-superstars
12th May Towngate Theatre, Basildon
https://towngatetheatre.co.uk/dreamcoat-stars/
13th May Watford Palace Theatre, Watford
https://watfordpalacetheatre.co.uk/events/dreamcoat-stars/
14th May West Cliff Theatre, Clacton-on-Sea
https://www.westcliffclacton.co.uk/livemusic/dreamcoat-stars/#more-15101
17th May Pavilion Theatre, Rhyl
https://www.rhylpavilion.co.uk/?post_type=events_list&p=3606&preview=true
18th May Lowther Pavilion, Lytham Saint Annes
https://lowtherpavilion.co.uk/shows/dreamcoat-stars/
19th May Palace Theatre, Redditch
https://www.redditchpalacetheatre.co.uk/whats-on/all-shows/dreamcoat-stars
20th May Blackwood Miners' Institute, Blackwood
https://blackwoodminersinstitute.com/dreamcoat-stars
21st May Queens Theatre, Barnstaple
https://www.queenstheatre-barnstaple.com/event/dreamcoat-stars/
23rd May Westlands Yeovil, Yeovil
https://www.westlandsyeovil.co.uk/whats-on/music/dreamcoat-stars/9000/#
24th May Gatehouse Theatre, Stafford
https://www.gatehousetheatre.co.uk/whatson-event/dreamcoat-stars/
25th May Gordon Craig Theatre, Stevenage
https://www.gordon-craig.co.uk/dreamcoat-stars-i3270
26th May Beck Theatre, Hayes
https://becktheatre.org.uk/Online/tickets-dreamcoat-stars-hayes-2023
27th May Royal Hippodrome Theatre, Eastbourne
https://royalhippodrome.com/event/dreamcoat-stars/
28th May Camberley Theatre, Camberley
https://www.camberleytheatre.co.uk/events/dreamcoat-stars
30th May Derby Theatre, Derby
https://www.derbytheatre.co.uk/dreamcoat-stars
31st May St George's Hall, Bradford
https://www.bradford-theatres.co.uk/whats-on/dreamcoat-stars
1st June Garrick Playhouse, Altrincham
www.altrinchamgarrick.co.uk/shows/dreamcoat/
2nd June Castle Theatre, Wellingborough
https://www.parkwoodtheatres.co.uk/castle-theatre/Show/031a267a-5a40-ed11-aa7b-daacd0c7c71a/dreamcoat-stars
3rd June Northcott, Exeter