BWW Review: Modernized AS YOU LIKE IT Delights at the Folger Theatre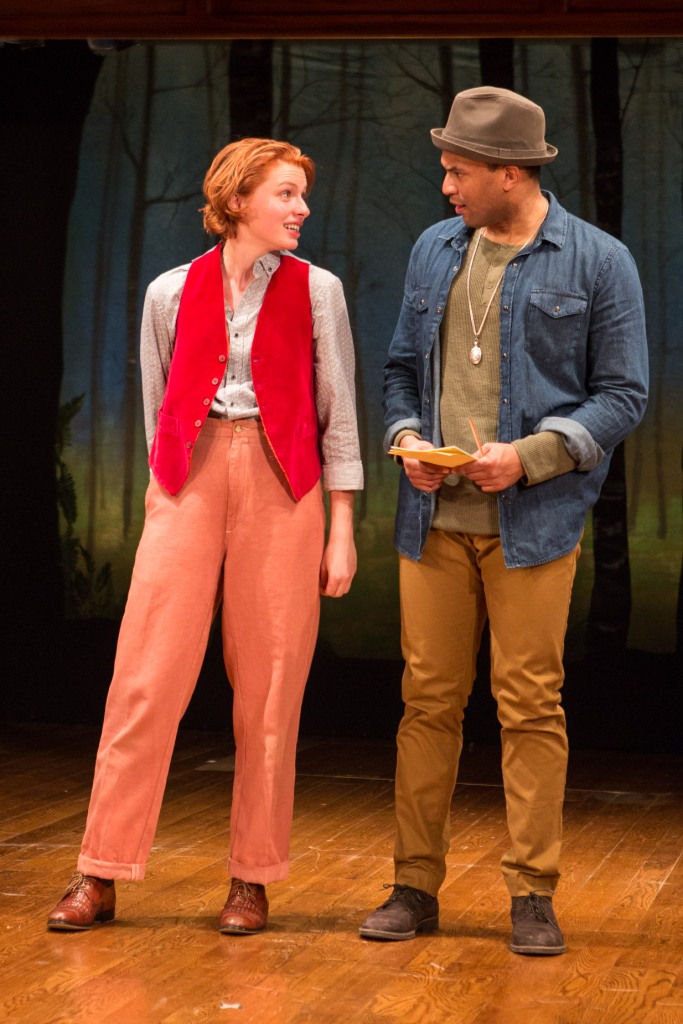 The instant this production started, it was evident that this was not going to be a traditional staging of a Shakespeare play. From the original songs composed by Obie Award-winner Heather Christian to the original choreography by Alexandra Beller, the added touches bring even more whimsicality to the classic Shakespeare play, As You Like It. While the songs and choreography are not particularly necessary at times, such as during the scenes in the forest or during Celia's dream, both elements were fantastic complements to both the masquerade ball at Duke Frederick's castle and the wedding scene in the Forest of Arden, truly making me feel I was present at both.
The modernization effect is also evident through the mostly simple, but effective costumes of the cast. While the production begins with period-appropriate attire, many characters exhibited more modern, sometimes absurd, costumes throughout the production, with the wardrobe in the ending scene evoking a feel of a modernized Midsummer Night's Dream. While at first I was unconvinced as to the actors wearing modern attire in this production, it became more clear as the play continued its course that the wardrobe complemented the emotions of the characters in that moment and suited each scene nicely. They helped the actors convey what their emotions were in each scene, from sadness and hopelessness to joy and hope, even if their lines already described it for them.
Although the entire cast boasts impressive acting chops and vocals, the production truly shines with strong performances by Lorenzo Roberts as Orlando, Lindsay Alexandra Carter as Rosalind, and Antoinette Robinson as Rosalind's cousin and closest friend Celia. Their command of the language of the play was superb throughout the entire production. Roberts is a superb Orlando, masterfully showing his humbleness and strength through the relationships with his brother, but also his fanciful chivalry through his love for Rosalind (you may even catch one of his poems he writes to Rosalind!). The emotion Carter puts behind every word she speaks as Rosalind and later disguised as a young man named Ganymede evokes perfect moments of childlike wonder at her newfound love for Orlando while never losing a grasp on her wit and cleverness. Robinson evokes the modernization of the production through the cunning delivery of her lines, showing Celia's maturity level while adding some comedic relief and balancing out Rosalind's proclamations of love.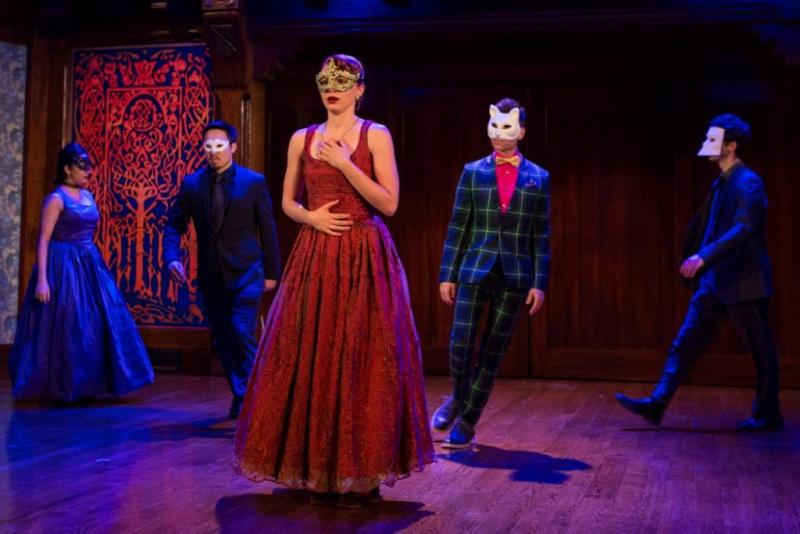 As a comedy, of course, comedic relief abounds in the production anyways. A noteworthy comedic performance is Aaron Krohn as Touchstone, who is essentially a court jester. The rapid delivery of his lines and his outlandish costumes help drive the show along, especially in the slower-moving first act of the production. Other noteworthy comedic performances were by Dani Stoller as Phoebe and Brian Reisman as Silvius in the second act. Their dysfunctional relationship, with Silvius as a lovesick man and Phoebe having absolutely none of it, adds a little hurdle in Rosalind's path when Phoebe falls for Ganymede after he seemingly chides her for her attitude. As you would expect in a Shakespeare comedy, hilarity ensues.
Despite the play's characterization of a comedy, however, a handful of serious moments remind us of our humanity. This is especially prevalent in Rosalind's sadness and fear of being exiled by her uncle like her father was. In addition, when Orlando brings his servant Adam, played by Jeff Keogh (who also takes on the role of Corin), to a group of travelers in the Forest of Arden who share their food with him, the actors evoke a sense of hope. Finally, it would be foolish of me not to mention Jaques' (played by Tom Story) delivery of one of the most famous verses by Shakespeare, reminding its audience that "All the world's a stage, And all the men and women merely players". His narrative and teaching tone remind us that we all, regardless of who we are, go through the same inescapable phases of being human, until we "exit the stage," so to speak.
Despite the first act dragging a bit and some unnecessary refashioning at a few points, this production of As You Like It at the Folger Theater is a must-see for Shakespeare fans that are looking for a new and different take on Shakespeare's works.
Running Time: 2 hours and 45 minutes with one intermission.
AS YOU LIKE IT is now playing at the Folger Theatre - 201 E. Capitol St. SE in Washington, D.C. - until March 5, 2017. Tickets can be purchased online or by calling the Folger Box Office at (202) 544-7077.
Photo credit: Peter Eramo and Teresa Wood