Tulsa Interviews
The latest interviews about live + streaming theatre in Tulsa.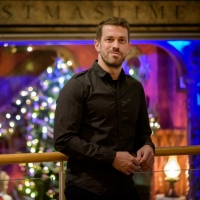 Set Designer Adam Koch Shares the Joys and Challenges of Creating Outdoor Theatre During the Pandemic
by Chloe Rabinowitz - February 09, 2021
Set and production designer Adam Koch has designed sets for over 50 productions worldwide. Recently, Koch designed the set for the Lyric Theatre of Oklahoma's immersive, site-specific, outdoor production of A Christmas Carol in November, where people walked from scene to scene across 10-acres of lan...