Eli Pasic Presents One-Man Performance THE EXORCIST: AN OPERETTA At The Canadian Music Centre
Running for three performances October 27, 28, 29 at the Canadian Music Centre.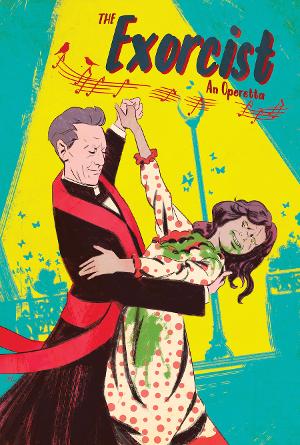 Eli Pasic presents a one-man version of his newest comedy, The Exorcist: An Operetta! A tongue-in-cheek variation of the 1970s horror classic, Eli Pasic will render the tale by way of narration, dialogue, and song! Don't miss a tuneful jaunt through this dazzling portal to hell! You'll be possessed with laughter from start to finish!
Running for three performances (Oct. 27, 28, 29-7:30PM) at the Canadian Music Centre (20 St. Joseph Street); tickets $25, available at on.cmccanada.org/event/the-exorcist-an-operetta.
Eli studied piano and composition at Berklee College of Music and was mentored by Broadway orchestrator Larry Blank (The Producers, The Drowsy Chaperone). He's written a musical comedy with composer Henry Krieger (Dreamgirls, Side Show), which has been published by Broadway Licensing. For more details, visit www.elipasic.com.
More Hot Stories For You
Tweed & Company Theatre Announces 2023 Season

December 4, 2022

After announcing the addition of a third venue (the Tweed & Co Outdoor Stage) just last week, the company is now revealing a season of five major theatrical productions across their venues, on sale now to the general public.
---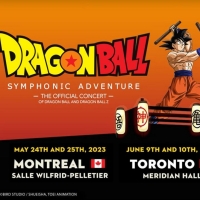 Tickets Now On Sale For The Canadian DRAGON BALL SYMPHONIC ADVENTURE Concerts 

December 2, 2022

Tickets are now on sale for the official "Dragon Ball Symphonic Adventure" concerts coming to Canada in 2023. Attendees will relive the storylines of both the original "Dragon Ball" and "Dragon Ball Z" TV shows on screen in high-definition with fellow fans, while experiencing the music of both TV series powered by a renowned 60-person orchestra and the music of legendary Japanese composer Shunsuke Kikuchi.
---
COC Celebrates Return To The Stage With Sold-Out Shows And Revitalized Programming

December 2, 2022

Canadian Opera Company's 2021/2022 season was marked by sold-out shows, an average mainstage attendance capacity of 94%, and impressive growth in the company's online community as reported yesterday by COC Board Chair Jonathan Morgan and COC General Director Perryn Leech.
---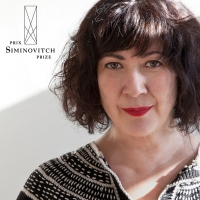 The Siminovitch Prize Announces Winner For 2022, Marie Brassard

December 2, 2022

Montreal-based director, artist and author Marie Brassard is this year's winner of Canada's most generous theatre award. For over two decades, the Siminovitch Prize has celebrated groundbreaking theatre artists whose work has strengthened the Canadian theatre landscape and advanced the art form. Marie Brassard, the 23rd Siminovitch Prize Laureate, has chosen Philippe Boutin as Siminovitch Prize Protégé. 
---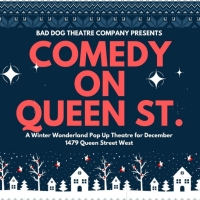 Bad Dog Theatre Company Presents COMEDY ON QUEEN STREET, A Winter Wonderland Comedy Pop- Up To Celebrate The Holiday Season

December 1, 2022

The Bad Dog Theatre Company present Comedy on Queen Street, an electrifying new winter wonderland comedy pop-up theatre to celebrate the holiday season from December 1st – 30th at the Assembly Theatre (1479 Queen Street West).
---