BWW Review: Aliens Bring Out the Humanity in WE ARE NOT ALONE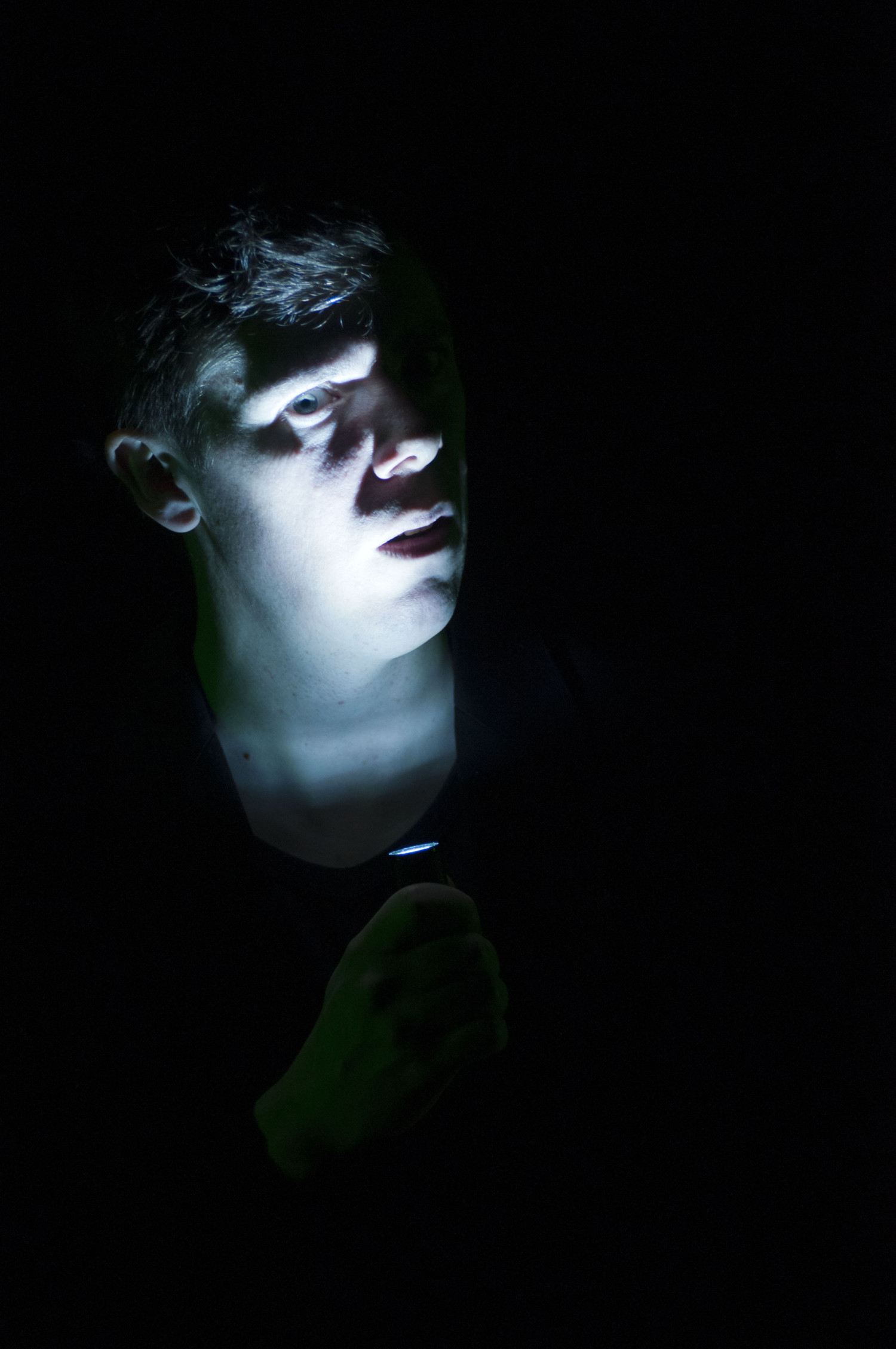 In Damien Atkins's WE ARE NOT ALONE, the playwright and actor leverages his own fears and judgements against an Arizona-based convention full of extra-terrestrial experiencers, believers, and alien-human hybrids to explore the concept of belief in a manner that brings our own existence into question with one simple question: are we alone in the universe?
Produced by Crow's Theatre and Segal Centre for the Performing Arts, in partnership with 2b Theatre Company, WE ARE NOT ALONE premieres in Toronto as a modified version of 2015 Montreal production. Directed by Chris Abraham and Christian Barry, the show takes audiences on Atkins's journey to write a play about aliens and aging - two subjects that work surprisingly well in his hands.
As Atkins describes his initial research into extra-terrestrial events and sightings, he chooses to relive the conversations he's had with people who have been curious about his project. No matter how many people he spoke to, they all followed the same pattern. As Atkins transitions between the responses from interviewees and his own - growing more irritated and defensive with each interaction - it doesn't seem like one person trying to convey a discussion. His ability to transition between characters shines in these moments and only grows more impressive as the play carries through its three-act structure.
Over the course of 95 minutes, Atkins transforms into the various people who influenced his research. At one point, he's Kenneth Arnold, a pilot whose account of seeing an unidentified flying object more or less set off the media frenzy of alien sighting coverage. Later, he saunters onstage as a hippy who's been chosen to learn about a race of sasquatch who live in another dimension - played with absolute conviction. At several points in the show, he takes on the role of co-director Christian Barry, whose enthusiasm for the subject matter contrasts hilariously against Atkins's hesitation and panic. Atkins was especially memorable during his recollection of an experiencer session, flitting between 5 or more characters at lightning speed while maintaining the sadness that enveloped the stories of women who had been experimented on.
As funny as the play is, there is an unquestionable sadness and darkness to it throughout. The people Atkins encountered have had traumatic experiences, and have, for the most part, not been believed when they spoke out to friends and family. Atkins' frustration with the convention leads to a beautiful moment of personal growth in the third act. While walking through the Arizona desert with an incredibly unique couple, Atkins has a moment rooted in existentialism and self-reflection.
WE ARE NOT ALONE allows Atkins to show off the seemingly endless spectrum of his abilities, however, it's the creative team who push the play from a one-man-show into a truly engaging theatrical experience. The use of stock audio clips, as well as recordings Atkins made on his trip, bring the audience into what he felt during his research - the slight echo used while Atkins became different characters at the microphone helped to separate the narratives. (Sound design by Thomas Ryder Payne, in association with Dylan Green, Peter Balov, and Christian Barry).
Lighting (Kimberly Purtell) is striking, with the use of mirrors allowing for some interesting illusions. The choice to light characters differently throughout the story also helped to establish setting and speaker, with one highlight being Atkins's portrayal of a regression tape in which a man had been hypnotized to report his experience - this is also one of the most terrifying and strongest performances Atkins gives, with fear and pain evident in his acting - despite the near pitch-blackness of the room.
The tour de force that is WE ARE NOT ALONE is a delicately-crafted exploration into both fear of and belief in the unknown - with a script that poses some difficult questions, some highly-reputable evidence, and the acceptance of whatever mindset each individual in the audience holds.
---
WE ARE NOT ALONE runs through January 26 at the Streetcar Crowsnest, 345 Carlaw Avenue, Toronto, ON.
For more information or to buy tickets, visit https://www.crowstheatre.com/whats-on/view-all/we-are-not-alone