BWW Interview: Camille Eanga-Selenge's Dorothy is a Modern Torontonian in Ross Petty's THE WIZARD OF OZ Panto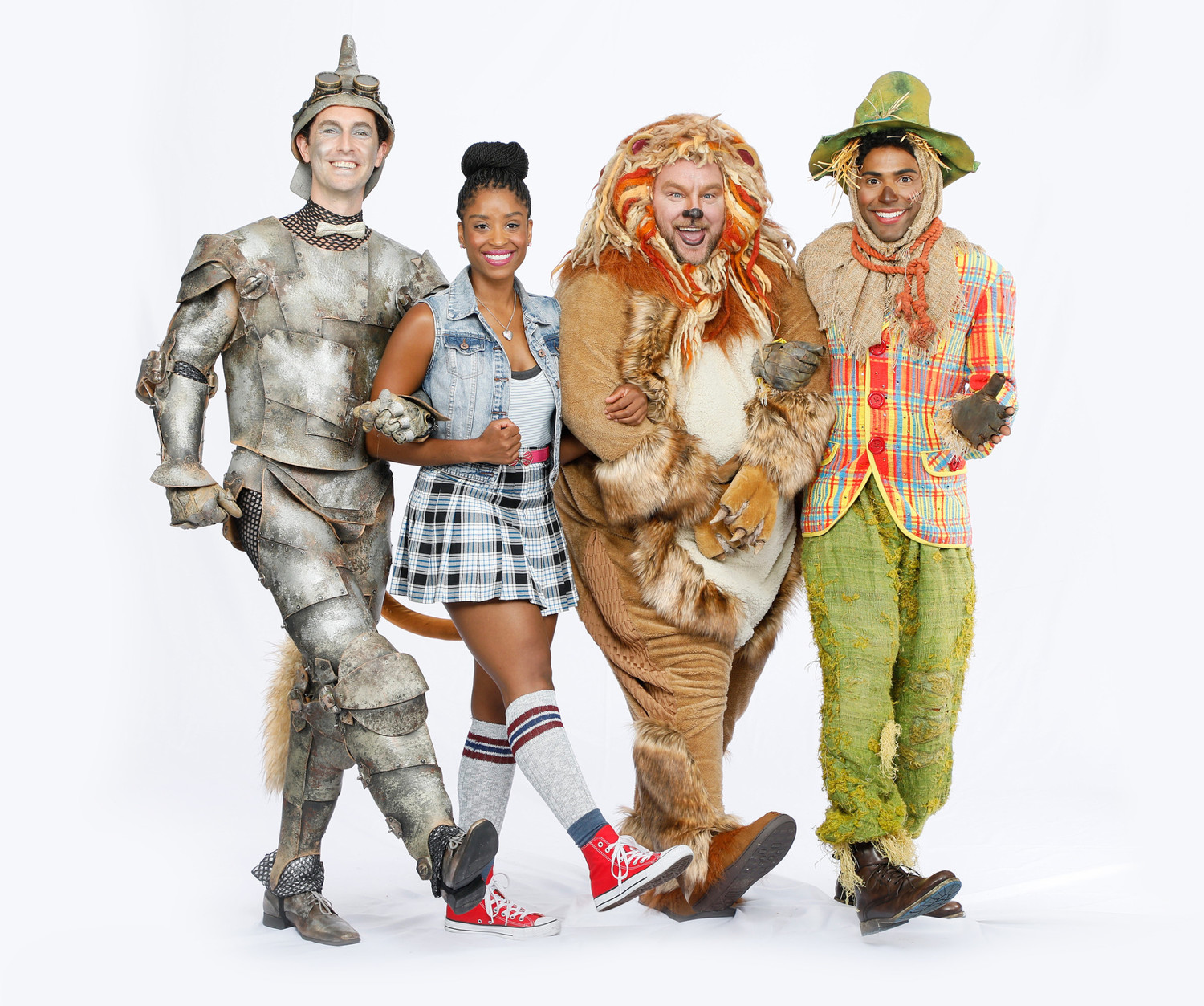 After a six-year stint with international productions of The Book of Mormon, Camille Eanga-Selenge has returned to Canada to star in Ross Petty's THE WIZARD OF OZ: A TOTO-LY TWISTERED FAMILY MUSICAL.
The production is Petty's 23rd annual pantomime of a classic fairy-tale story, with recent years' adaptations of tales like A Christmas Carol, Sleeping Beauty, and Peter Pan. Presented at the Elgin Theatre downtown Toronto, this year the spotlight shines on beloved characters such as the Tin Man (Eric Craig), Cowardly Lion (Daniel Williston), Scarecrow (Matt Nethersole), and of course, Dorothy (Eanga-Selenge) and her little dog, Toto (Olive Eanga-Selenge).
The show's leading lady recently sat down to discuss her involvement with the show, her favourite co-star, and her globetrotting experience with The Book of Mormon.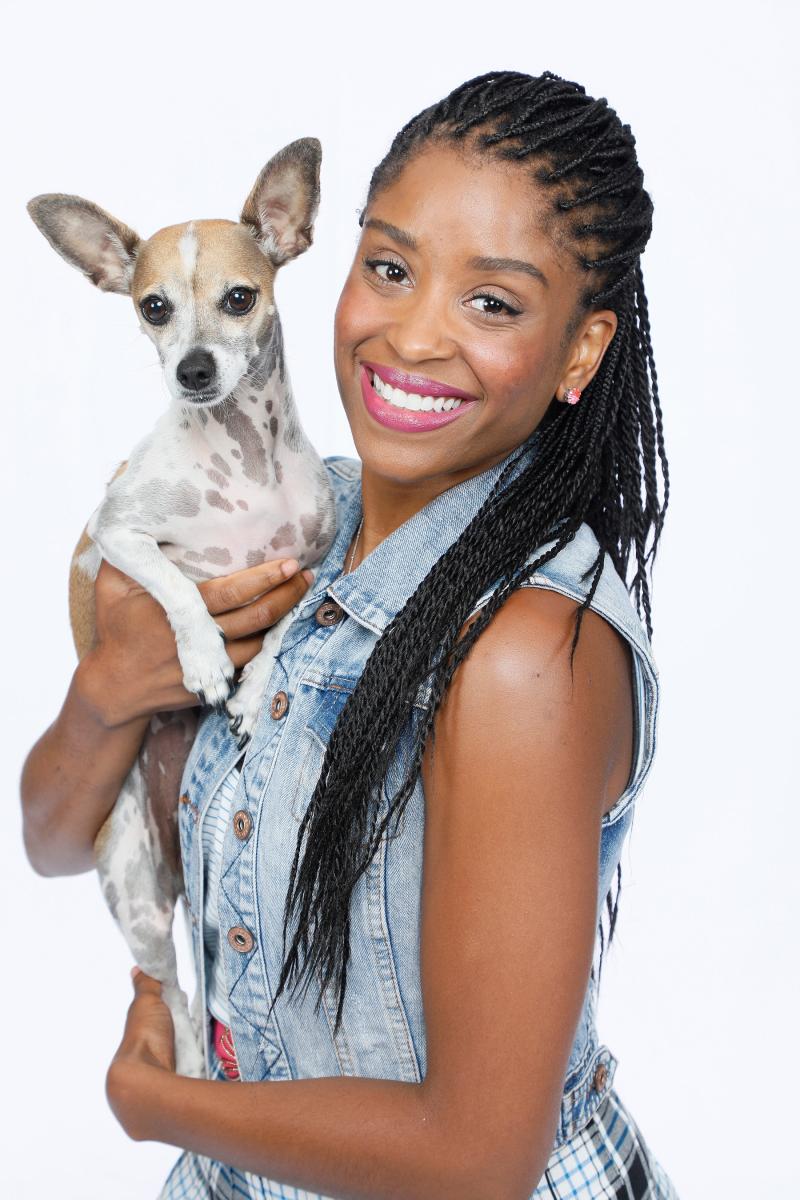 Eanga-Selenge is not only happy to be home, but to be in the annual Christmas pantomime - even if she didn't quite know the importance of the show at first. "I didn't know, because I had only lived in Toronto for school, and even then I was living outside of Toronto in Oakville, so I didn't know what the Christmas panto was. Everybody else knew it was called the Christmas panto besides me! So when I came back and people were congratulating me about being cast, I was like, 'What are you talking about?' and they had to explain that this show is a huge thing every single year. I was just excited to be able to do the show itself, but to learn kind of the history behind it and that we're in our twenty-third year, is insane. I feel just so lucky to be a part of it right now, and it's still kind of surreal!"
Aside from the history of Petty's Christmas pantomime's Eanga-Selenge was able to connect to the story based on a lifetime of knowing and loving the original film. "One of my mom's favourite movies is The Wizard of Oz, and I grew up watching it all the time, especially during the holidays - which is funny, because it doesn't really feel like a holiday movie."
This version of Dorothy has the same name, a dog, and is swept away from her home in a twister to a far-off land, but that's about where the similarities end between Judy Garland's and Eanga-Selenge's characters. "The version of Dorothy that we have built together and created in this show relates a lot to me, and that's because the writer wanted to get to know me before he started writing the show. It's really cool to be able to take on a role that actually feels a little bit like you as well, specifically with how the script is written - and I think I'm really lucky to be able to have that type of opportunity with THE WIZARD OF OZ because otherwise, if I was playing a classic Dorothy I think that I'd just be like, 'Oh my god, what am I doing?' she laughed.
"One big change in the show, someone asked me if I sing an Over the Rainbow-type song? And that's not the case, because what this Dorothy is looking for isn't something far away over the rainbow that I think the Dorothy in the original was searching for within herself. The reason, I believe, that she ends up where she is and she goes on the journey she's going through is because she's trying to find something within herself. This Dorothy is a leader deep down in her heart, but she doesn't believe she can do that yet. So this whole journey that she goes on is really to show herself that she has the ability to stand up for herself and her friends and lead her community, which is exactly what they ask her right before the tornado comes - they ask her to be the head of city council, and that's definitely not in the old Wizard of Oz!"
Eanga-Selenge also explained that the story draws from relevant and modern issues to help bring them to light, including a strong examination of the effects of global warming on the characters of Oz and Earth. "The Wicked Witch wants global warming. What she wants is to heat her planet and heat Earth, because she's too cold and she wants to be hot." While the characters are all similar to their origins, Eanga-Selenge describes them all as having more relatable personalities and a stronger tie to today's issues and concerns.
Of course, bringing the revamped versions of these beloved characters to life is a talented cast, including one member in particular - Eanga-Selenge's chihuahua-Jack Russell terrier mix, Olive (who also goes by the moniker Ollie). "My favourite cast member - don't tell my cousin because they're also in the show - but Olive is my favourite cast member!" When Petty initially asked if the pup could partake in the show, Eanga-Selenge didn't really know how it would go.
"She's a little rescue, I got her from a shelter in New York, and I just happened to be lucky enough to get a dog who's super obedient and really quiet. She will definitely run around a field for three hours, but she's just a very easy personality for a dog." The one concern with Olive was her shy nature, and Eanga-Selenge wasn't sure how she'd do with such a large ensemble of actors, dancers, and audiences. She took time during rehearsals to not only learn and develop her character, but to train Olive for her big debut. "I've brought her on and off stage and let her check out the little nooks and crannies and figure out the places she doesn't want to be - like in the pit with the band! She looked over the edge once and she was like, "Okay, no, I don't want to go there."
As for the human members of the cast, Eanga-Selenge has described them as an incredibly talented group. "Every single person, backstage, creative, onstage - they're just so talented and funny. There's always bits going on between cast members, and even in rehearsal they kind of have free reign to find themselves in the script and in the show. It made me step up because of where everybody else is - everyone's so talented and so Ready to Play and so ready to put this show on."
Eanga-Selenge was also heavily involved in the development of the script and of her character, alongside her castmates and writer Matt Murray. "We couldn't be more fortunate than we are right now to have had Matt in the room with us every single day of rehearsal and all through tech. He asked me a couple questions about myself, what shows I liked, so we could bring those things into the script. It's really nice because if we ever have questions or if we feel something doesn't make sense to us, we have the writer there to kind of help us guide our way through that and figure it out. I've never experienced that before, and we're so lucky to have him with us."
Her return to Canada comes after over six years spent between New York City, Chicago, and Australia as a swing performer and understudy with The Book of Mormon. "I didn't even understand what I was taking on, and I didn't know what swing meant - I thought that I would cover just a couple people. I was obviously out of my mind excited to be a part of that show, and I got to move to New York to rehearse for four weeks. Then I lived in Chicago for a year, and I was working with Casey Nikola and all these people that have put on tons of productions, and to have the South Park creators - Matt and Trey - in the room was just insane. That first year was spent just trying to wrap my head around the fact that I was in this show that was so coveted and a role that was so coveted. Swinging was hard work but I loved it and I still love it - it definitely takes a type of brain to be able to fully commit and be able to do that role, and I learned a lot about myself and my work ethic through that position."
Eanga-Selenge also understudied the show's female lead Nabalungi throughout all three locations and took on the role of dance captain on Broadway and in Australia. "One time that it was really cool to go on for Nabalungi was with two of my friends who were in the other lead roles. They're both Canadian, and so there this was one show in Australia where all the leads (Price, Cunningham, and Nabalungi) were Canadian!"
Her beginning with Nabalungi was a bit daunting, as she had no previous experience in taking on a leading role, but Eanga-Selenge credits the five actresses she understudied throughout the six years as helping her to understand the responsibilities and techniques to carrying such a huge role - one that she still loves thanks in part to Nabalungi's personality. "The end of that show as Nabalungi, I would just have the biggest smile on my face. Everyday my cheeks would hurt from how much I was smiling because she's just so filled with joy. It's such an honest and innocent role in that she just takes whatever Cunningham tells her and thinks, 'This is the truth, and I believe you and have faith in you, and you're going to help me and my people.' There's such a beautiful place that she lives in, and her spirit and world is such a wonderful role to take on."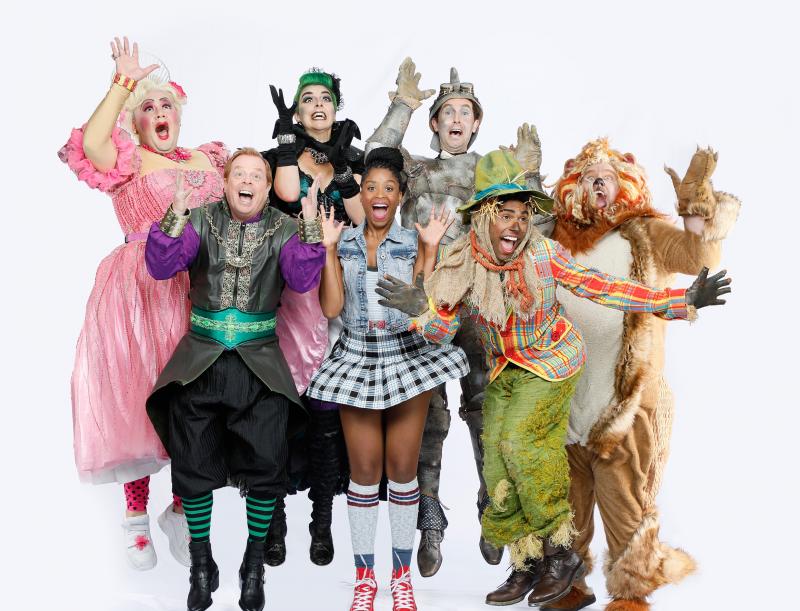 So how did Eanga-Selenge draw on her extensive experience to adapt this version of Dorothy? "I think that preparing for this show was completely different, because I didn't want to have memorized my lines ahead of time because I didn't know where I was going to be. I was the person that was creating the blocking, instead of just observing someone else and taking on their character's personality and blocking. I can't really say if one's easier or not, just because there's obviously more required of you when you're the person creating or developing a role but I look at them differently, and I think it's definitely easier to step into one role than into five. Eventually, by the end of my first year in Mormon I had all those roles down, and I could find out who I was playing five minutes before the show started and step into whichever role I had to, which was fun to do."
When not busy rehearsing or creating roles for the stage, Eanga-Selenge advocates for no-kill shelters and adopting rescue dogs. "When I moved to New York and I was looking for a dog, I don't know why but my first thought was, 'I should just rescue, I should look at all these shelters and see what dog of any age just needed a home and which one would really suit me.' And I found this really lovely rescue shelter called Social Tees, who go to kill shelters to rescue as many dogs as they can. And to be honest, Ollie really changed how I thought about those shelters and rescuing dogs, because if you meet her, she is such a wonderful, lovely, good, beautiful dog, and she was on her way to being put down. I can't even imagine what would have happened to her. She is so worthy of a home and all those dogs are so worthy of homes, especially if you're looking for a dog and you don't think you want to deal with a puppy - many of them are a few years old and are happy, healthy, dogs that just need homes."
Eanga-Selenge and Olive have a fairly busy holiday season in place with THE WIZARD OF OZ, and their upcoming schedule doesn't seem to slow down anytime soon. "I am lucky enough to have work pretty soon after this - I think I'll take a week of vacation, maybe do some travelling. I'm also in school right now, as I'm finishing my university degree at Sheridan. After all this, I'm headed to Stratford for the rest of 2019. I haven't been home in so long and it's just so nice - my family's super important to me and being that far away from them was tough. It just took a toll." Being back in Canada for the next year will keep Eanga-Selenge busy, but right now she's focused on her involvement with THE WIZARD OF OZ. "This show is magical and has me tearing up when I shouldn't be tearing up because I should be paying attention to what's happening on stage! I really think if anything audiences are going to have a ball just being at the show and listening to the music, as it's just such a good time."
---
You can catch Eanga-Selenge (and her little dog too!) in THE WIZARD OF OZ: A TOTO-LY TWISTERED MUSICAL onstage now through January 5 at the Elgin Theatre, 189 Yonge Street, Toronto.
For tickets or more information, visit http://www.rosspetty.com/tickets/
Main photo: Eric Craig (Tin Man), Camille Eanga-Selenge (Dorothy), Daniel Williston (Cowardly Lion), Matt Nethersole (Scarecrow). Photo by Bruce Zinger.