Improv Theatre Sydney Celebrates Four Years With A Four Night Comedy Festival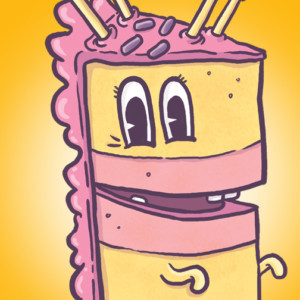 From Thursday November 29 to Sunday December 2, ITS will host a jam-packed lineup of Sydney's best improv comedians at the Giant Dwarf Theatre in Redfern.
The ITS Birthday Festival is a celebration of the talent, diversity and creativity of ITS students and teachers.
Founded in 2014, ITS is Australia's leading improv school. It boasts a faculty and ensemble made up of some of the biggest names in Australian comedy, including Susie Youssef (Have You Been Paying Attention?, Rosehaven), Steen Raskopoulos (The Bear Pack, BBC) and recent ARIA award-winners for Best Comedy Release, Bridie Connell (Tonightly, True Story with Hamish & Andy) and Wyatt Nixon-Lloyd (Tonightly, Nickelodeon.)
Showcasing almost 30 shows across four nights, the festival will feature both headline shows and supporting acts.
There are two all-female shows (Girls To the Front and the internationally-touring Confetti Gun), the LGBTQIA-led Camp Camp and one for the Francophiles, Blaguettes, a show where at any moment the cast will begin to improvise entirely in French.
Saturday will see the finalists of the ITS Smackdown Challenge vie for comedy supremacy against current champions Quadbike in the ITS Smackdown Grand Final. Tensions will be high, smack-talk will be rife and the talent will be massive.
There's something for every comedy fan, including the Aussie Soap parody Mates!, an improvised play in the style of Tennessee Williams - A Streetcar Named Hot Tin Menagerie - and the inventively titled This Show Has My Dog In It (you can probably guess what that one features).
In the last year alone, ITS has had over 600 registrations for workshops and courses. We have worked with school groups, corporate offices and marginalised communities.
"This year we'll be celebrating everything that ITS has achieved in 2018, our fourth year as a company," says Kate Coates, company co-director.
"We've launched a schools program, sold out all our level one classes each term and started advanced sketch and stand-up classes!
"I can't wait to see our graduates, ensemble and faculty shine during the birthday week shows."
"It's been an amazing ride" says company director Cale Bain.
Venue: Giant Dwarf (199 Cleveland St, Redfern, 2016)
Dates: Thursday Nov 29th - Sunday December 2nd
Times: Multiple shows per night across four time slots 7pm, 8pm, 9pm, 10pm
Tickets: $12 per hour, $20 two hours, $25 per night, $50 Festival Pass ($40 Early Bird before Nov 15th)
Full program: https://giantdwarf.com.au/events/its-birthday-festival/
Tickets: Giant Dwarf Website or at the Door
More Hot Stories For You