BWW Review: Infectious Energy Propels IN THE HEIGHTS at GLOW Lyric Theatre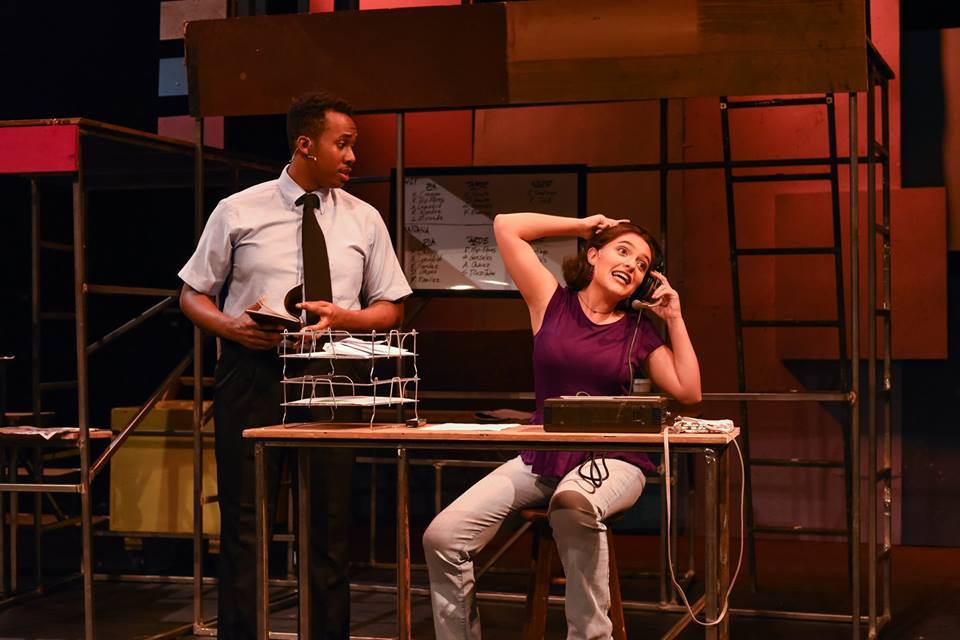 Lights up on Washington Heights - specifically a bodega run by our amiable host, Usnavi (Ediberto Ortega).
Usnavi introduces us to his neighborhood and its many colorful inhabitants, and we learn of their hopes, dreams, and setbacks. People know each other, respect each other, and, for the most part, like each other. But at the same time, this is an old neighborhood, a changing neighborhood - in many ways a decaying and even dying neighborhood. The people are growing older and undergoing changes that mean Washington Heights is changing, too, and not necessarily for the better.
That's the simple throughline of GLOW Lyric Theatre's production of In the Heights, Lin-Manuel Miranda's Tony-award winning musical. It's a vibrant, entertaining slice of life - an energetic, emotional, and ultimately uplifting celebration of love, laughter, and the bonds that might still be able to keep us all together, if we just have a little patience and faith.
Director Jenna Tamisiea Elser creates a real sense of community with her creative staging of a talented ensemble on a terrific, minimalist set, designed by Will Lowry. Performers sing and dance from different levels, with action happening all around. You physically can't take in every detail that's happening. The dancing explodes in front of you, thanks to Elser's placement of actors and some dynamic choreography by Michelle Morast, Not surprisingly, there's also some amazing power on display in the music department, from the fantastic vocals to the live band led by music director Christian Elser.
Ediberto Ortega simply shines as Usnavi. With his winning personality and beautifully clear delivery of the complex freestyle rap-inspired lyrics, Ortega creates a warm, funny, and nuanced character who makes a perfect host.
Also impressive is Katerina McCrimmon as Nina. McCrimmon's exceptionally strong voice and charismatic presence gave her character - the neighborhood's shining star - a memorably emotional arc. Her first song, Breathe," is a highlight.
McCrimmon has great chemistry with Andrew Coleman, who plays shy dispatcher Benny Coleman. He and McCrimmon are gorgeous together singing "Sunrise" and "When You're Home."
As Nina's father - and Benny's boss - Kevin, Jeremy Gussin brings a powerful, affecting voice to the moving "Useless." As his wife, Camila, Lily Guerrero has an explosive presence, especially on the song "Enough."
De'Ja Crumpton, as Vanessa, the object of Usnavi's affections, has a striking presence and assured voice that well suits the troubled character.
Both Valeria Ceballos and Jessica Eckenrod are hilarious as Vanessa's coworkers at a hair salon. Their "No Me DIga" is another highlight in a show full of wonderful moments. Javy Pagan has a great turn as the Piragua Guy, Alberto Blanco and Angel Gavillan are both very funny as Usnavi's foils, Sonny and Graffiti Pete, and Yesenia Rodriguez is just right as everyone's ideal Abuela.
With this much energy and talent on display - not to mention a message worth spreading - GLOW's In the Heights demands to be seen.
Photo credit: Escobar Photography