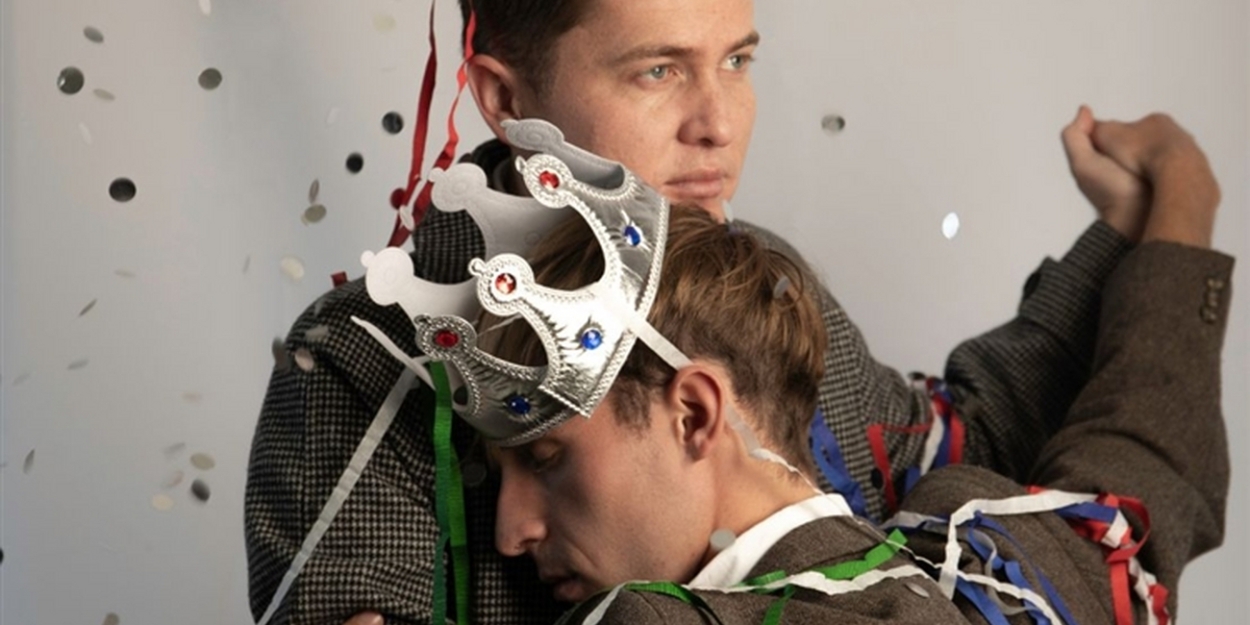 Review: A Kaleidoscope of Afrikaans Queerness In MY HART IS 'N MUURBAL (EN ANDER GEDAGTES)
After its run at the Baxter Theatre, this production will tour at KKNK and the Suidoosterfees.
It's 2023 and homophobia in South Africa still rears its ugly head in our cultural landscape far too often. Although on paper South Africa seems to be a haven for LGBTQ+ members, it is still a challenge for many queer Afrikaners to reckon with their identity and feel accepted. MY HART IS 'N MUURBAL (EN ANDER GEDAGTES) presents a celebrative and varied perspective on this experience without sacrificing its entertainment value.
Penned by the infinitely innovative Wessel Pretorius (who doubles as the show's director), the text of this Afrikaans production is crafted with nuance, wit, and tenderness. The show's set-up is straightforward and designed to be a good fit for the local arts festival circuit. Two performers, Wynand Kotze and Wian Taljaard, portray different characters from four different stories. The set consists of pink chairs and key props, allowing the performers to shift between different worlds and characters.
From the show's set-up, one might expect a shorter production featuring various fast-paced skits, but the show refreshingly opts for four longer stories, feeling more like an anthology. And these stories make no haste. They take their time, revelling in the uncomfortable moments, leaning into the sincerity; making all the stories feel real, despite the sometimes outlandish situations and set-ups the characters face. Being more used to snappy short-form content, audiences might feel challenged by the production's leisure. But my advice is to lean into it and pay attention because you might miss detailed moments that draw you in even closer. And truly, this show shines at its brightest in its smaller moments. Therein one can see the detail and intimacy that forms the heart of the production's magic - a huge compliment to the director and performers.
Kotze and Taljaard, who also act as the producers of the production, show off their versatility with the different characters they play. Each character is distinct and clear-cut, and the roles are often divided in an unexpected way, making each story feel fresh and exciting. Kotze is a performer who commits to the sincerity of every moment with no hesitation, making his comedic skills infallible. Taljaard's charisma and physicality are fully displayed in each story - his performance as a reanimated statue is simply exquisite. The two actors form a delightful pairing that exhibits their strengths while also stretching themselves as performers.
This show is excellent for young (especially Afrikaans) queer viewers and will resonate strongly with them. The show's lingo, characters, and relationships will be familiar and the show could be a cathartic viewing experience for them. But the ballpark should not stop there, because this production is also an opportunity to invite the extended family. With its comedic yet heartfelt approach, it is also a chance for bridging and acceptance. It is sometimes shocking to realise how queerness and LGBTQ+ members are marginalised in Afrikaans culture, often in insidious and subtle ways. Consequently, the best weapon against this is tenderly crafted work that is not aggressive in its approach - and MY HART IS 'N MUURBAL (EN ANDER GEDAGTES) delivers on exactly this. While each story acts as a lens of a very specific experience and relationship, within that lies immense universality. Particularly, the way this production investigates grief and its different forms is what resonated with me the deepest.
It is fantastic news that this production will be touring the Afrikaans festival circuit, with stints at KKNK and Suidoosterfees. If you missed the show's Baxter run, it will be back in Cape Town from 27 April to 1 May in the NATi Arena. In a time when one can feel blindsided by bigotry, this production feels like stepping up and moving towards a more hopeful place. Yes, there will still be tears and heartache, but the glitter won't be forgotten. MY HART IS 'N MUURBAL (EN ANDER GEDAGTES) is a special and important production, and I hope it finds its deserved audience.
Photo credit: Supplied
MY HART IS 'N MUURBAL (EN ANDER GEDAGTES) will show at this year's KKNK festival in Oudtshoorn and return to Cape Town with the Suidoosterfees. Tickets are available on Webticket and Computicket, respectively.