A Behanding In Spokane - 2010 - Broadway
The title is just the starting point; take a man searching for his missing hand (Christopher Walken), two con artists out to make a few hundred bucks (Anthony Mackie and Zoe Kazan), and an overly curious hotel clerk (Sam Rockwell), and the rest is up for grabs. A Behanding in Spokane is Academy Award-winner Martin McDonagh's hilariously black comedy, a world premiere which marks McDonagh's first American-set play.
Video preview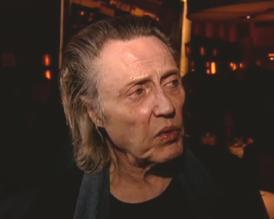 Schedule
Running Time: 1 hour and 30 minutes, with no intermission
Featured Reviews For A Behanding In Spokane
Christopher Walken: the best part of 'A Behanding in Spokane' - New York Post
Christopher Walken has an eccentric charisma, his hangdog, sorrowful demeanor spiked with a twisted kind of charm. The mix is a perfect fit for Martin McDonagh's particular brand of macabre comedy. That Walken is the main attraction of the playwright's new "A Behanding in Spokane" is obvious -- the other night, the audience erupted into guffaws every time the star opened his mouth... But the play is on cruise control, and not even Walken can save it.
Walken Seeks Lost Hand in Lurid Comedy 'Spokane - Bloomberg News
Even if, like me, you are no great fan of the Irish playwright Martin McDonagh, you will find "A Behanding in Spokane," in which Christopher Walken makes a triumphant return to the Broadway stage, insane yet also fiendishly funny. McDonagh is a specialist in unleashed violence, in which he shamelessly revels. Here the violence is comical, and we are kept guessing throughout a farce that is as irresistible as it is improbable.
A Behanding In Spokane Broadway Cast