Women Artists Create New Seattle Theatre Company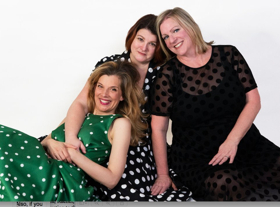 Excitement is in the air north of Seattle in the community of Kenmore, as local actors Cindy Giese French, Amy Gentry, and Molly Hall premiere the first production of their new theatrical enterprise, As If Theatre Company, on Feb. 8. Sarah Ruhl's 2004 Susan Smith Blackburn prize-winning play, The Clean House, which was a 2005 Pulitzer Prize finalist, will be the company's debut offering, directed by Carissa Meisner Smit.
All of these talented female artists bring their different experience in the arts to their new enterprise, as they follow the fascinating path of creating a new company. I checked with Cindy to find out more about the venture.
Erica Miner: Starting a new theatre company is huge-and difficult to say the least. What made you decide to take the plunge?
Cindy Giese French: Starting a theatre company has been a topic of discussion between Amy, Molly and me for years. As actors, we've always talked about finding plays that really spoke to us as women. That became a larger discussion about finding quality plays that tell compelling stories; stories we wanted to be a part of telling. Part of being an actor is having no decision-making power in play selection, the creative team, and the actors that are hired, etc. You simply show up and work as best as you can with whatever lies in front of you. So managing a theatre and being able to take ownership of the level of quality we want to put out and the theatre's ultimate vision was very attractive to us.
EM: Why have you chosen the Kenmore Community Club as your production venue?
CGF: Seattle has quite a busy theatre scene, but there isn't much theatre to be found north of Seattle. Woodinville has the Woodinville Repertory Theater and then you have to drive all the way to Edmonds to find the Driftwood Players and The Phoenix Theatre. In between Edmonds and Woodinville lies a theatrical drought. With the city of Kenmore just beginning its revitalization period and its central location between Edmonds and Woodinville, it felt like the perfect location to build an artistic home. Plus their motto is "courtesy is contagious." What could be better? The Kenmore Community Club is a beautiful historic 1930's building that can hold over 200 people. As our goal was to create community through theatre it seemed fitting to utilize a space specializing in such.
EM: Tell us about your, Amy's and Molly's backgrounds.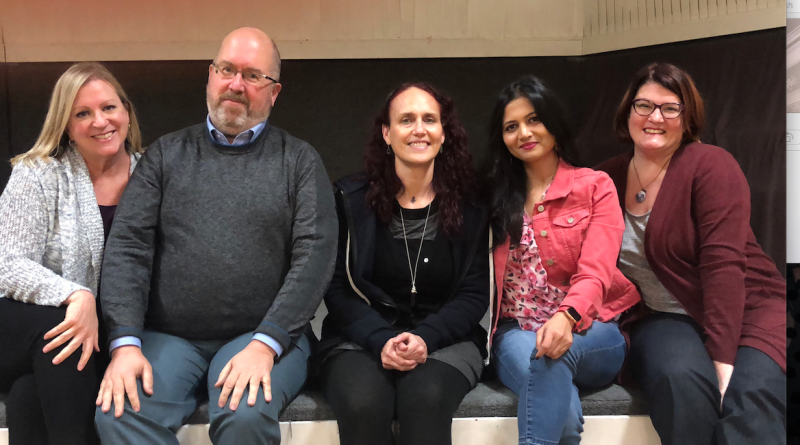 CGF: First and foremost we are actors that strive for quality. We work hard and expect the same of the people around us. But we also have other individual strengths which work so well together. For example, Molly was in the Professional Actors Training Program at the UW, where she also received her Master's. She has choreographed numerous shows in the Puget Sound area and teaches drama and dance to both children and adults. Molly is our Engagement Director because she thrives in connecting with other people and bringing them into our vision. Amy received her BFA in Theatre from Virginia Commonwealth University, and then moved to New York to work as a promoter for theatrical tours. She has worked with many theatres in marketing and communications and also as Managing Director. She's currently working at ACT Theatre as their Director of Sales and Marketing. My acting career started in Kenmore at Inglemoor High School and then to Washington State University (back when they still had a theatre program) and I have acted, written, produced, and directed throughout the Pacific Northwest for decades.
EM: Why did you opt for The Clean House as your debut production?
CGF: I had been reading numerous plays to try and find a fit for a specific group of actors. When I read The Clean House I fell in love. It had brilliant writing and eclectic ideas and the realistic fantasy elements reminded me of one of my favorite films, Like Water for Chocolate.
EM: That's amazing. Like Water for Chocolate is my favorite film ever.
CGF: The play covers love, loss, resilience, and the need to let go of order and get a little messy to truly live. It also centers around the power of the relationships between women. However, at the time I read it, it didn't fit what I was trying to cast. So I placed it on my dresser, put in on my bucket list, and waited for the right time to produce it. The moment my schedule cleared, I decided to produce this show on my own. But then we found a welcoming home in the Kenmore Community Club that wanted theatre in their space, and that was the impetus to create our company.
EM: Your creative team includes an impressive array of members, including your Sound Designer, "the illustrious William French." Is he by any chance a family member?
CGF: Yes, William French is my husband. I am very lucky that he is also a brilliant musician. I have produced numerous plays and short films and he has always come through in capturing exactly what I was looking for. He is the Swiss Army Knife of music in my artistic life.
EM: What is your overall mission for As If Theatre Company?
CGF: As If Theatre Company is committed to bringing high quality theatre to the Northend. Our mission is to tell stories that are thought-provoking, compelling and entertaining leaving audiences thinking deeper, laughing harder, and engaging in meaningful conversations.
EM: On your website, you have stated that, "Theatre is community." Could you elaborate?
CGF: Theatre reflects the people around us. The stories told onstage encompass love, loss and everything in between. Whether laughing together or crying together, strangers who come to the theatre share an experience that they can discuss at intermission or after the curtain closes, thereby creating community.
EM: What are your plans for the company's future?
CGF: We are just finalizing the details for our next production in October. At this point we are looking at producing two shows a season and then possibly introducing adult acting workshops, playwriting classes, and possibly some festivals throughout the year. We also have separate pet projects we'd like to see come to fruition but for now those are what we'll focus on. There are lots of thrilling opportunities available to us.
EM: That all sounds so exciting. I look forward to seeing your opening production!
As If Theatre Company presents 'The Clean House' from Feb 8-24 at the Kenmore Community Club (https://asiftheatre.com).
Photo credits: Rolf Skrinde, Hey Mahea! Photography