Live @ Benaroya Hall Announces Winter-Spring Concerts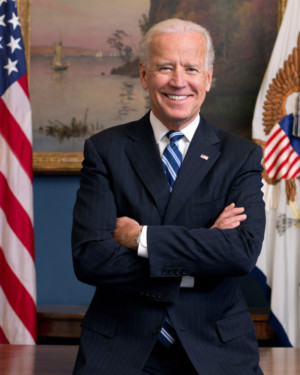 Live @ Benaroya Hall dazzles with more than a dozen new lectures and concerts this winter and spring. Tickets for Alan Cumming, Angélique Kidjo, Fran Lebowitz, Jake Shimabukuro, The Wailin' Jennys, Howard Jones and Lúnasa will go on sale Friday, November 3, at 10am. All other tickets are available now. Additional spring and summer shows for the 2018 season will be announced in late January. Tickets for most shows listed are on sale now, prices vary. Visit www.benaroyahall.org or call (206) 215-4747.
The Benaroya Hall Ticket Office is on the corner of Third Avenue and Union Street. Ticket Office hours are Monday through Friday, 10 a.m.-6 p.m.; and Saturday, 1 p.m.-6 p.m. Phone interviews and in-person appearances (when the touring schedule allows) are available by contacting Jennifer Rice at the number listed above. Details on the individual concerts listed below.
The Jerry Douglas Band
Wednesday, November 8, 7:30pm;
Tickets $30-$40Illsley Ball Nordstrom Recital Hall www.jerrydouglas.com/
Jerry Douglas was a teenager playing in a band in Lexington, Kentucky, the first time he heard Weather Report and Chick Corea - on the same day. More than 40 years later, he remembers the moment vividly. "It blew my head off," he says. "I loved it. And I thought, "Well, there's where I could go with all this stuff runnin' around in my head." "All this stuff" is the remarkable music Douglas has made on Dobro and lap steel in a career that's earned him world renown as the top purveyor of his craft. He has won a stunning 14 Grammy Awards so far, including many for his brilliant work with Alison Krauss & Union Station. On his latest musical foray, What If, Douglas decisively merges his early jazz inclinations with the bluegrass, country, blues, swing, rock and soul he's spent his life absorbing and performing, forging a sound that flies beyond the boundaries of anything he - or anyone else - has done before.
Casa Patas Flamenco: Binomio
Thu & Fri, Nov.16 & 17, 7:30pmSat, Nov. 18, 2pm;
Tickets $28-$38Illsley Ball Nordstrom Recital Hall http://casapatas.com/casa-patas-2/
Francisco Hidalgo, Anabel Moreno and the dance company of Casa Patas return to Benaroya Hall for Binomio, a passionate new program of flamenco and Spanish dance. Binomio is the energy that flows between the forms of two dancers who together create art. Two identities, two visions, two manners of thought align with one another to create a dialogue of senses, feelings and responses that are interpreted through the music of flamenco.
The Tenors
Saturday, November 25, 8pm;
Tickets $48-$223S. Mark Taper Foundation Auditorium www.tenorsmusic.com
This Canadian vocal supergroup comes to Benaroya Hall for one night only, using their soaring voices to get your holiday season off to an electrifying start. The Tenors' charming blend of classical music and contemporary pop have brought them international success, and this powerhouse trio has thrilled audiences across the globe from the opening ceremonies of the 2010 Winter Olympics to the Diamond Jubilee for Queen Elizabeth II.
Joe Biden: American Promise Tour
Sunday, December 3, 7:30pm;
Tickets $80-$250S. Mark Taper Foundation Auditorium www.joebidenbook.com
Joe Biden has always believed that when given a chance, ordinary people can do extraordinary things. As a scrappy kid from Scranton who rose to the Office of Vice President, he is no exception. During his 45 years of public service, one of Biden's greatest strengths has been his ability to bring people together, even in crisis, even across difficult divides, all the while, respecting everybody at the table. This fall, Joe Biden will travel the nation for his American Promise Tour, a series of conversations that will go beyond the 24-hour news cycle and 140-character arguments to connect friends and neighbors around the topics that matter most. Biden will reveal the big political moments of his career, the life-altering choices he made, and the key traits that have helped him persevere through challenges. He will share how the loss of his son Beau tested his resolve, and how he is finding new purpose in a time of uncertainty. Each ticket includes a copy of Joe Biden's forthcoming memoir, Promise Me, Dad: A Year of Hope, Hardship, and Purpose (a $27 value, on sale November 14 from Flatiron Books).
Portland Cello Project
Sunday December 10, 7:30pm;
Tickets $35-$40Illsley Ball Nordstrom Recital Hall www.portlandcelloproject.com
Portland Cello Project has built a reputation for mixing genres and blurring musical lines wherever they go. Their diverse, 800-piece repertoire features music you wouldn't normally hear coming from a cello - everything from Bach to Kanye to Radiohead. Musical collaborators have included everyone from The Dandy Warhols to Garrison Keillor to Corin Tucker to Thao with the Get Down Stay Down. This fall, Portland Cello Project returns to Benaroya Hall to celebrate the 20th anniversary of Radiohead's much revered album, OK Computer, and to perform selections in their own inimitable Cello Project style. Howard Jones Solo: The Songs & The Stories Wednesday, January 24, 7:30pm; Tickets $45-$65Illsley Ball Nordstrom Recital Hall www.howardjones.comJourney through Howard Jones' 30-year music career with this special retrospective. Many of Howard's best known songs were composed on piano - his favorite instrument - and this solo show will find him performing these gems in their original solo piano form. Fans will also get behind-the-scenes stories and learn about the inspiration behind the songs in this rare, stripped-down show.
Fran Lebowitz: Author, Journalist & Social Observer
Sunday, February 18, 7:30pm;
Tickets $30-$56S. Mark Taper Foundation Auditorium www.barclayagency.com/?/site/speaker/fran-lebowitz
In a cultural landscape filled with endless pundits and talking heads, Fran Lebowitz stands out as one of our most insightful social commentators. Her writing offers insights on timely issues such as gender, race, gay rights and the media, as well as her own pet peeves - among them celebrity culture, tourists and strollers. The New York Times Book Review calls Lebowitz an "important humorist in the classic tradition." Purveyor of urban cool, Leibowitz is a cultural satirist who has often been named a modern DorothyA. Parker. Now, she brings her acerbic views on current events and the media to the Benaroya Hall stage for an exclusive one-night-only engagement.
Monday, February 19, 7:30pm;
Tickets $30-$80S. Mark Taper Foundation Auditorium www.jakeshimabukuro.com
Jake Shimabukuro has elevated the ukulele from a beloved Hawaiian folk instrument to a world-class vehicle, fearlessly traversing boundaries and putting his inspired touch on everything from Queen's Bohemian Rhapsody to Schubert's Ave Maria. And he can still vividly remember the first time he held a ukulele, at age four. "I fell in love with the ukulele immediately," Jake recalls. "From that day on, you had to pry the instrument away from me in order to get me to do anything else." In Jake's early touring days, everyone was surprised that he could even attempt such complex music on such a humble instrument. But now, they know better. Jake has drawn comparisons to musical titans such as Jimi Hendrix and Miles Davis, has collaborated with everyone from Yo-Yo Ma to Cyndi Lauper, and was the subject of an acclaimed 2012 documentary, Jake Shimabukuro: Life on Four Strings.
Carla Bruni
Sunday, February 25, 8pm; Tickets $45-$75S. Mark Taper Foundation Auditorium music.utatouring.com/artist/carla-bruni/
The woman, the myth, the music. Singer-songwriter Carla Bruni exudes an effortless elegance through her smoky, intimate alto vocals. She has sold over 3 million albums worldwide with both English and French releases, including Quelqu'un m'a dit and Little French Songs. This magnetic quality weaves through her latest English language album, French Touch (October 2017) where Bruni puts her indelible mark on covers of everything from Depeche Mode to AC/DC.
The Wailin' Jennys
Wednesday, February 28, 7:30pm; Tickets $35-$55S. Mark Taper Foundation Auditorium www.thewailinjennys.com
The Wailin' Jennys - made up of singer-songwriters Nicky Mehta, Ruth Moody and Heather Masse - come from a wide range of musical backgrounds, but together they create a shimmering tapestry of soulful songwriting and tight-knit harmonies. This impressive trio has created an exquisite mix of Americana, pop and traditional folk that is all their own. The Jennys' brand new album, Fifteen (released October 27, 2017), is a joyful celebration of their 15-year musical partnership and features a carefully curated collection of their favorite cover songs in splendid new arrangements. Steeped in the artistry and elegance that has defined their career, album highlights include Tom Petty's Wildflowers, Dolly Parton's Light of a Clear Blue Morning and Paul Simon's Loves Me Like a Rock.
Lúnasa
Friday, March 2, 8pm; Tickets $29-$45Illsley Ball Nordstrom Recital Hall www.howardjones.com
Named for an ancient Celtic harvest festival in honor of the Irish god Lugh (patron of the arts), Lúnasa is indeed a gathering of some of the top musical talents in Ireland. Its members have helped formed the backbone of some of the greatest Irish groups of the decade. The ensemble performs songs and tunes from all over the Celtic realm - Ireland, Scotland, Brittany and Asturias (a Celtic region in Spain). They deftly balance deep-rooted musical traditions with exciting, unexplored melodies.
Celebrating David Bowie
Saturday, March 10, 8pm; Tickets $40-$225S. Mark Taper Foundation Auditorium www.celebratingdavidbowie.com
Friends, former Bowie bandmates and world-class players perform a career-spanning concert of nothing but David Bowie music, David Bowie style. Featured artists include Mike Garson, Earl Slick, Bernard Fowler, Gerry Leonard, Carmine Rojas, Gaby Moreno and Angelo Moore.
Angélique Kidjo's Remain in Light
Wednesday, May 2, 7:30pm; Tickets $50-$80S. Mark Taper Foundation Auditorium www.kidjo.com
Critically acclaimed, three-time Grammy Award winner Angélique Kidjo is one of the greatest artists in international music today. In her latest project, Kidjo reimagines The Talking Heads' classic album, Remain in Light. Released in 1980, Remain in Light was a revolution of pop music innovation, pushing sonic boundaries with sampled and looped grooves inspired by legendary Nigerian Afrobeat pioneer Fela Kuti. Kidjo, who is herself from Benin, explains: "As Remain in Light was influenced by the music of my continent, I want to pay back the homage and create my own African take on Talking Heads' songs." The album demonstrates that both the Talking Heads and producer Brian Eno experimented with African polyrhythms while simultaneously drawing lyrical inspiration from African academic literature.
Thursday, May 3, 7:30pm; Tickets $40-$80S. Mark Taper Foundation Auditorium www.alancumming.com
Alan Cumming is beyond eclectic. He has hosted the Tony Awards, designed a perfume, made films with Stanley Kubrick, voiced a Smurf and appeared in a Jay Z video. He has been described by Time Magazine