BWW Feature: AMY ADRION HALF THE PICTURE at Sarasota Film Festival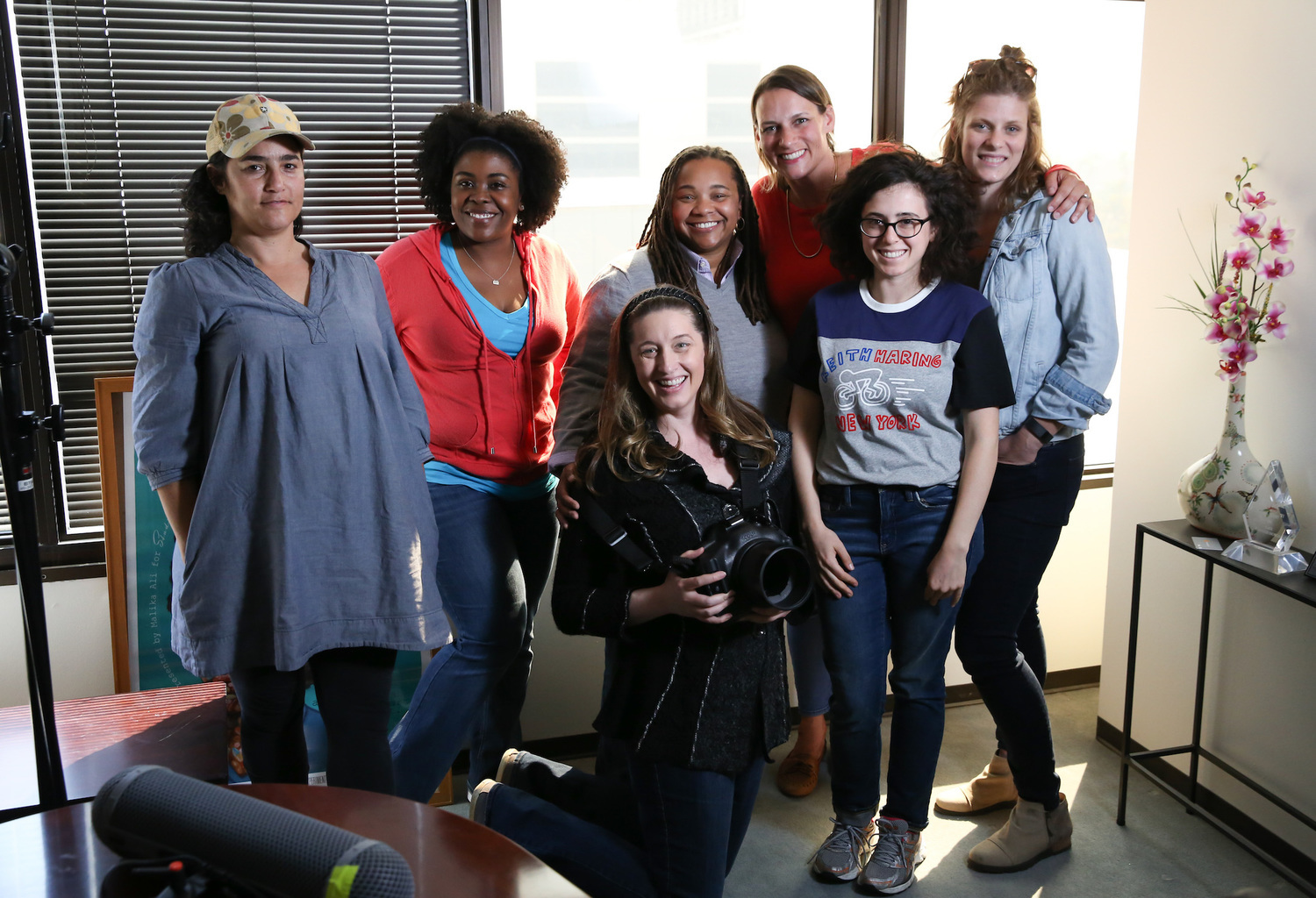 Congratulations to Chairman & President Mark Famiglio and the Sarasota Film Festival celebrating its 20th anniversary this year. From April 13 through April 22nd the city by the Bay was alive with screenwriters, producers directors, artists and cinephiles.
Ten days seems like a long time and like any great festival, there was so much to see, so many events to take in, and just not enough time to cover it all. Over the next few days I will be bringing you highlights of some of the films I did see and encourage you to view them when they are in your area. Many films are still seeking distribution, some will play at smaller artsy cinema houses and others will make it to the big screen via major studio backing.
This may be a good time to challenge those of you who stick to mainstream films with big stars, big money and big media behind them, and nudge you to seek out documentaries, shorts, narratives, commentaries and independent projects. They may not always have the glitz and glam of major films but a surprising number of them have something to say, something to make you ponder, something to entertain you and push the envelope of your imagination.
With that I first want to offer congratulations to Terry Rixse, Chair, and Through Women Eyes International Film Festival. They are celebrating their 19th year. TWE partners with the Sarasota Film Festival to present films written, directed and/or produced by women. By watching TWE films you are supporting women and communities around the world. I am told that 100% of funds raised by TWE goes towards the nonpartisan United States National Committee for UN Women. UN Women provides financial and technical assistance to innovative programs that end violence against women, promote economic independence and prosperity for women, and foster gender equality. Imagine that! Our time has come ladies. And it's a long time coming.
Don't stop reading now! I'm not going to get political or rant and rave. I will admit I am a part of the Me Too movement and understand firsthand what so many women in the entertainment industry, and any industry for that matter, often have to go through to rise through the ranks. It's been brought into the light. It's being addressed. We're not going away. Enough said.
Director Amy Adrion's powerful film HALF THE PICTURE takes a statistical look at the dismal number of women directors working in Hollywood and the challenges women filmmakers face: sexual harassment, sexism, male and societal discomfort with a female leadership, and the added barrier of racial discrimination. Empowered by vignettes of successful female directors such as Ava DuVernay, Lena Dunham, Jill Soloway and Rosanna Arquette, viewers hear firsthand about their career paths, struggles, inspirations and hope for the future. What I love about this film is that it is NOT coming from an emotional standpoint, which is something often used to label women when they take a stance. The women in this film were not bashing men. They were telling their stories. I offer high praise to Amy Adrion for her sensibility in sticking to the facts. This film should be screened in high schools and colleges that have arts studies in their curriculum. Let this be the start of positive conversations that lead to actions on how we can progress. I look forward to seeing more from this keen filmmaker.
Here are some of those dismal numbers:
Over the last 10 years, Top-grossing films had a total of 1114 directors, 1069 were male, 45 were female.
Minority Women make up 19.8% of the US Population. Minority Women make up .006% of feature film directors
73% of Rotten Tomatoes' Top Critics are Men, 27% are Women
In 90 Years of Academy Awards, there have been 442 Nominees in the Directing category and only 5 have been women. Only 1 Woman has won (Kathryn Bigelow for THE HURT LOCKER).
This research is courtesy of The Annenberg Inclusion Initiative at USC, under the direction of Dr. Stacy Smith. You can find more info for yourself on their website.
http://assets.uscannenberg.org/docs/inclusion-in-the-directors-chair-2007-2017.pdf
https://annenberg.usc.edu/research/aii
Ms Adrion tells me another great resource is Dr. Martha Lauzen at San Diego State University who has been doing The Celluloid Ceiling study of women in front of and behind the camera for 20 years:
https://womenintvfilm.sdsu.edu
https://womenintvfilm.sdsu.edu/wp-content/uploads/2018/01/2017_Celluloid_Ceiling_Report.pdf
This film stirred up so much concern and sadness I have for an industry I dearly love. I have been to film school. I have sat in front of and behind the camera. I have been mentored by male and female professionals and I have been abused by them. Many women years ago were afraid to help other women for fear of losing their own standing. I am happy to see female professionals today, in all areas, paving the way and reaching back to help the next generation.
Isn't the art and science of filmmaking a combination of brilliance on the part of people who carry a passion? There is no room for race, creed, sexual orientation or gender to enter. You come with your gifts and talents and TOGETHER, like a symphony orchestra composed of instruments of various sizes, shapes, sounds and colors, you create something beautiful. TOGETHER.
I am reminded of something President Ronald Reagan said to nations so eager to go to war with one another. "If aliens landed on Earth tomorrow, what would happen? Would we fight them, like in "Independence Day"? Would we communicate with them, like in "Arrival" and "Close Encounters of the Third Kind"? Or would we try to dissect them, like in "E.T."?
What will it take for us to ban together as a human race and appreciate our commonalities, celebrate our differences and mandate equality?
For more information on Director Amy Adrion visit: http://amyadrion.com
For more information on Sarasota Film Festival visit: www.sarasotafilmfestival.com
For more information Through Womens Eyes visit: http://www.throughwomenseyes.com
Related Articles View More Sarasota

Stories

Shows