BWW Reviews: Under the Northern Lights of ALMOST, MAINE
The Westmont Department of Theatre's production of John Cariani's Almost, Maine is friendly and unpretentious enough to resonate warmth with even the most cynical viewers. On a cold night in the unincorporated county of Almost, Maine, a town that isn't quite a town because the denizens "never got organized," a series of vignettes shows residents of this nowhere hamlet experiencing the purity and pain of love gained, unrequited, and lost; the slow fade of tenderness gone awry; and the sudden, stunning realization of affection. Almost, Maine is light theatrical fare that allows the theatre department's students to experience the joys of performance without the pressure of delving too deeply into the darker waters of the human psyche. Those disturbing aspects of humanity are forgotten beneath the frozen surface of the stage; an ice patch for characters to skate, slip, and slide through their relationship evolutions.
Almost, Maine is a winterscape of white gauzy drapes-tranquil banks of snowy atmosphere that glow with colorful reflections of the aurora borealis. Physical representations of love prevail throughout the vignettes: Glory (Elaine Pazaski) carries the pieces of her broken heart, a puzzle of guilt and melancholy, in a paper bag as she searches for signs of her deceased husband's transcendence in the borealis illumination over Almost; Gayle (Courtey Schwass) brings stuffed pink trash bags to her boyfriend's house-here's all the love you gave me, she says while tossing the bags at his feet, I don't need it anymore, so I'm giving it back; a couple in the throes of an imploding marriage search for reasons to stay together-and a lost shoe that finally, after the heartbreaking question-what are we doing?-is finally uttered, falls from the sky. These symbolic manifestations utilize the theatrical capabilities of metaphoric storytelling in a whimsical fashion: Almost, Maine is a place almost like real life, but with serendipity and magical realism.
Generally accentuated in student theatre is the freshness of neophyte performers navigating the strange sensations involved in character creation and dramatic execution. Almost, Maine was a smart choice for Westmost: the characters exude an innocent, wide-eyed charm that was perpetuated believably by the cast. The tendency amongst the female performers towards frantic fast-talking and character development that lacked grounding seemed a trait of inexperience rather than lack of depth, but I'd have liked to have seen some scenes performed at a slower pace. There was ample opportunity for Glory to take time to search for herself in the night sky while simultaneously watching for the proxy of her husband in the borealis. Gayle's ultimatum could have fallen with greater heaviness, one that corresponded to the weight of the discarded trash bags full of "love."
Almost, Maine presents a simpler, kinder world in which sadness runs deep enough to make an impression, but in which the regret of romance lost or unrequited has the capacity to be mended by the gentle reassembly of a shattered heart. There are plenty of plays that explore the deep recesses of humanity's capacity to destroy and peoples' profound ability to exist in states of extreme damage. Almost, Maine is, instead, about the simplicity of realizing exactly what you need for happiness, and the buoyancy of spirit that persists when those modest goals-to be loved, to be seen-are achieved in small, intimate ways. That exhilaration in the shared experience of mutual affection is available in Almost, even if it was once lost or unrealized. Colorful, charming, and accessible, the Westmost Department of Theatre presents a sweet dessert of drama under the northern lights that delivers moments of poignancy, humor, and discovery.

Almost, Maine
Directed by Mitchell Thomas
Set Design by Yuri Okahana
What's Next at Westmont? Look for:
An Evening of One-Act Opera Classics
Directed by John Blondell
January 30-February 1
The Nina Variations
Directed by Brynn Mitchell
February 6-7
The Insect Comedy or The World We Live In
Directed by John Blondell
February 27-28, March 5-7
| | |
| --- | --- |
| Vote Now for the 2022 BroadwayWorld Santa Barbara Awards | |
| voting ends in | |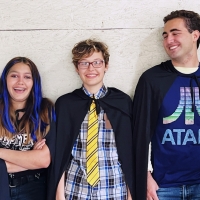 BWW Previews: PUFFS at the Anacapa School Of Witchcraft And Wizardry

May 10, 2022

'Puffs,' or 'Seven Increasingly Eventful Years at a Certain School of Magic and Magic' (by Matt Cox and presented this week by the students of the Anacapa School of Witchcraft and Wizardry), seeks to tell the stories of one of the less visible houses at a "certain school of magic": the "puffs."
---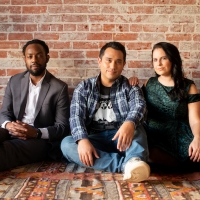 BWW Previews: TICK, TICK ... BOOM! at Out Of The Box Theatre Company

April 25, 2022

The main character is a musical theater writer named Jonathan who's trying to get his foot in the door in the New York theater scene. He's turning 30, his friends are moving up in their careers, and he's learning to manage expectations and reality in his life's endeavors.
---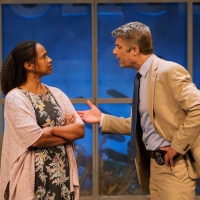 BWW Review: AMERICAN SON at Ensemble Theatre At The New Vic

April 13, 2022

There's a lot to like about Ensemble's production of American Son, Christopher Demos-Brown's play about race and privilege in American society. The play feels timely and pertinent, broaching topics that bear weight on the minds of today's human in America: namely those born from the insistent racism that seems grossly intrinsic to our culture. This representation of current events and culture is an important role for theatrical storytelling.
---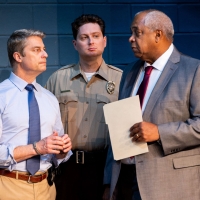 BWW Previews: AMERICAN SON at Ensemble Theatre Company

April 6, 2022

Kendra (played by Tracey A. Leigh) is a Black protagonist who is managing anxiety around her missing, bi-racial son. She and her estranged partner (played by Jamison Jones), who is white, are forced to interact in the police precinct as they play this high-stakes waiting game that unfolds in real time.
---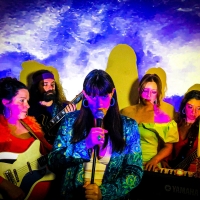 BWW Previews: WHO KNOWS WHAT YOU ARE at Community Arts Workshop

March 16, 2022

Small, Ponce, and Tautz have partnered with local artists and artisans to produce free mythmaking workshops to perpetuate the arts of story creation and storytelling. From these workshops evolved 'Who Knows What You Are,' the finale performance showcasing work developed throughout the workshops. An original song cycle that incorporates theater, music, and film, this production depicts the birth of the world, 'in a mythic, surreal way.'
---