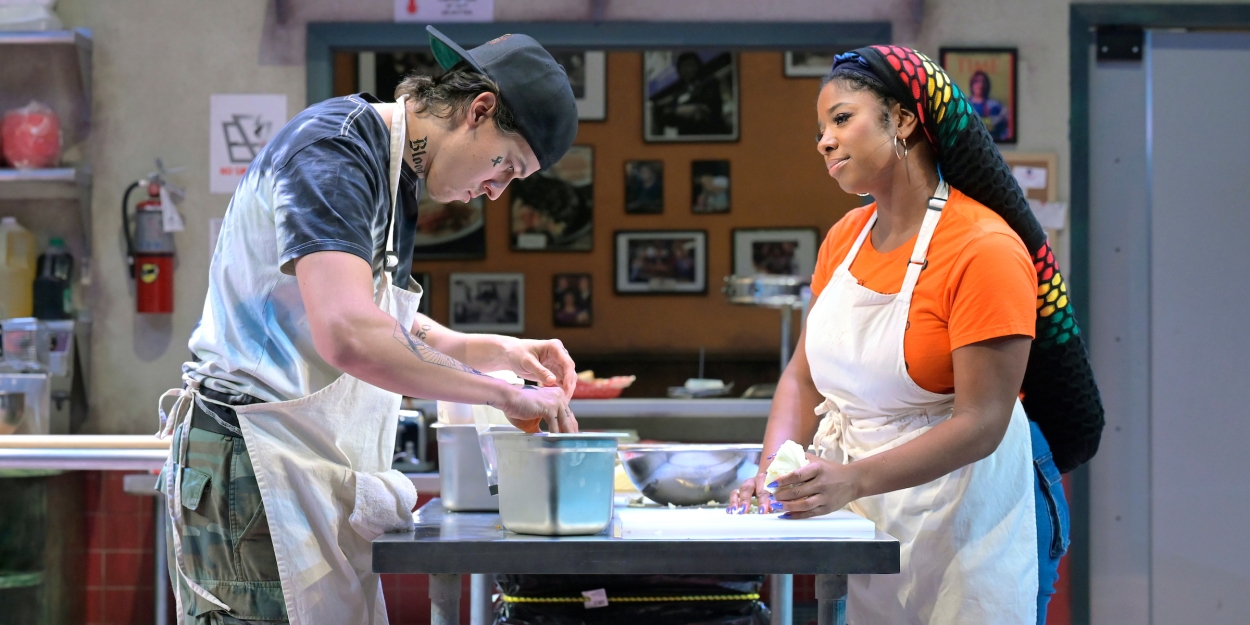 Review: CLYDE'S at Berkeley Rep
Clyde's continues through February 26, 2023.
Clyde's
Written by Lynn Nottage
Directed by Taylor Reynolds
Berkeley Rep
A foodie play is right up my alley and I was hooked just walking into the Rhoda Theatre and seeing Wilson Chin's wonderfully detailed truck-stop kitchen. Two-time Pulitzer Prize winner Lynn Nottage's Tony Award-nominated play is a witty, often humorous, and poignant tale of second chances, dreams, and finding one's purpose constructed around the search for the perfect sandwich.
What may seem like a slight plotline is marvelously developed into an engrossing drama pitting four struggling ex-con kitchen workers against their heartless, cold boss. The battle percolates, then escalates while the four bond over their shared experiences. An excellent ensemble cast fully embodies their roles; Wesley Guimarães as Rafael, a failed bank robber, Cyndii Johnson as Leticia who robbed a Pharmacy to get meds for her ailing child, Louis Reyes McWilliams as Jason, imprisoned for aggravated assault, and Harold Surratt as Montrellous, the 'sensei 'of sandwiches. April Nixon has the juicy role of owner Clyde, a sassy, insult wielding bitch.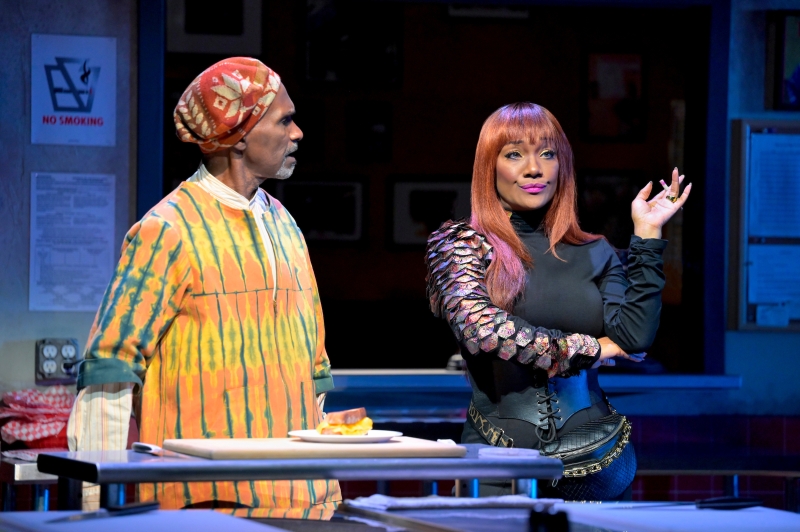 The kitchen workers are more than stereotypes as Nottage develops each into identifiable characters. Who doesn't believe in second chances and rooting for these seemingly hapless societal losers. Montrellous is the cypher here, spouting lines like "respect the recipe" and "just cause you outta prison don't mean you are". Order and composition are the elements of a great sandwich and the four bond over sharing their recipes.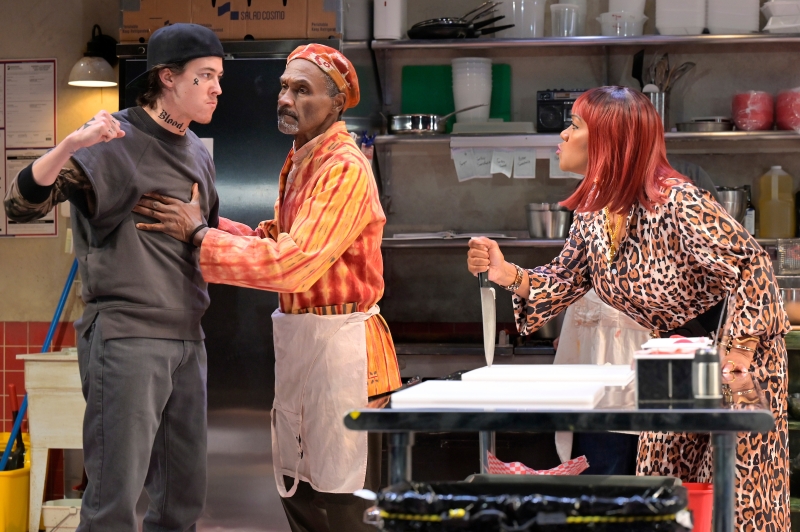 Clyde will have none of it and resists changing the tried-and-true menu. The ex-con workers are merely interchangeable cogs in the kitchen staff, easily replaceable. It's a tough-as-nails performance and Nixon relishes her anger and rage. Nottage's message must be honored- none of us are bound by a single past mistake as much as society might disagree. It's a hopeful message that perhaps there's a perfect sandwich in our futures.
Clyde's continues through February 26, 2023. Tickets available at https://cloud.broadwayworld.com/rec/ticketclick.cfm?fromlink=2221592®id=18&articlelink=https%3A%2F%2Fwww.berkeleyrep.org%2Fshows%2Fclyde-s%2F?utm_source=BWW2022&utm_medium=referral&utm_campaign=article&utm_content=bottombuybutton1 or calling 510-647-2949
Photo credit: Kevin Berne