New Conservatory Theatre Center Presents San Francisco Premiere Of RED SCARE ON SUNSET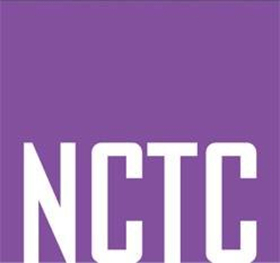 In September, New Conservatory Theatre Center will kick off its 2018-2019 Season with the San Francisco premiere of the delectable, campy satire, Red Scare on Sunset. Directed by Allen Sawyer and starring San Francisco drag cabaret sensation, J. Conrad Frank, Red Scare on Sunset is full of "outrageous plot twists, chicanery and a finale that careens over the top" (LA Weekly). Written by the Tony-nominated playwright of The Tale of the Allergist's Wife and Vampire Lesbians of Sodom, Charles Busch, this lavish comedy delightfully defangs the McCarthyism that took the world by storm. It's 1950's Hollywood and the Cold War is about to come knocking on silver-screen star Mary Dale's palatial front door: her husband's Method acting class is a front for the Communist party and threatens to destroy everything she holds dear. Mary must rally to defend her marriage, Hollywood and the American way in this outrageously funny and ironically timely parody.
Red Scare on Sunset runs Sept 21 - Oct 21, 2018. Opening Night is Saturday, Sept 29, 2018 at 8pm. Tickets are $25-55 and available at nctcsf.org, by emailing boxoffice@nctcsf.org or by calling 415-861-8972.
Audiences can enjoy these special events during the run of the show:
· Onstage Insight, Post-Show Discussion after the following performance:
o Sunday, October 7 at 2pm- Panel discussion featuring the cast, moderated by the play's director
· Low-cost Previews: Friday, Sept 21 -28
· Opening Night will take place on Saturday, Sept 29 at 8pm. The performance will be followed by a catered reception.
· Additional special events to be announced!
Playwright Charles Busch is the author and star of such plays as The Confessions of Lily Dare, The Divine Sister, The Lady in Question, and Vampire Lesbians of Sodom; one of the longest running plays in the history of Off-Broadway. His play The Tale of the Allergist's Wife ran for 777 performances on Broadway, won the Outer Circle Critics' John L. Gassner Award for playwriting and received a Tony nomination for Best Play. He wrote and starred in the film versions of his plays, Psycho Beach Party and Die, Mommie, Die!, the latter of which won him the Best Performance Award at the Sundance Film Festival. For two seasons, he appeared as Nat Ginzburg on the HBO series OZ and is the author of the auto-biographical novel Whores of Lost Atlantis. He has directed two films; the Showtime short subject, Personal Assistant, and a feature, A Very Serious Person, which won an honorable mention at the Tribeca Film Festival. Due to his love and knowledge of film and theatre history, he has appeared in numerous documentaries for Turner Classic Movies, has lectured and conducted master classes at many colleges and universities including NYU, Harvard, and UCLA, and is also the subject of the acclaimed documentary film The Lady in Question is Charles Busch. He is a two-time Manhattan Cabaret Award Winner and has performed his cabaret act in New York at 54 Below, Provincetown, San Francisco, Palm Springs, Atlanta, and New Orleans. In 2003, Mr. Busch received a special Drama Desk Award for career achievement as both performer and playwright and was given a star on the Playwrights Walk outside the Lucille Lortel Theatre.
Allen Sawyer is a frequent collaborator at NCTC, including the company's last production of a Charles Busch play, Die, Mommie, Die!, in 2014. Last season, he directed the sold-out run of Daniel's Husband, and other productions for NCTC include The Divine Sister, Dirty Little Showtunes, Devil Boys From Beyond, Dear Harvey, It's Murder Mary, Zanna Don't, Dames At Sea, and The Temperamentals. He is also the author of many plays including: Whatever Happened to Sister George, Gross Indulgences: The Trials of Liberace, Hot Pants Homo, Senator Swish and Lavender Locker Room.
The Red Scare on Sunset cast includes David Bicha (Ralph Barnes/RG Benson/Salesgirl/Granny Lou), Kyle Dayrit (Malcom/Old Lady/Rudy), J. Conrad Frank (Mary Dale), Nancy French (Pat Pilford), Kyle Goldman (Frank Taggart), Baily Hopkins (Marta Towers), Robert Molossi (Mitchell Drake), and Joe Wicht (Bertram Barker/Jerry). Red Scare on Sunset will feature scenic design by award-winning designer Kuo-Hao Lo, costume design by Tina Sogliuzzo, Mr. Frank's gown design by Mr. David, sound design by Diana Carey, props design by Ting na Wang, and stage management by Emilio Racinez.
J. Conrad Frank (Mary Dale) has been performing as Katya Smirnoff-Skyy for 9 years, including sold-out shows in New York and Provincetown and locally at Feinstein's at The Nikko, the former Rrazz Room, Eureka Theater, and Z Below; he also appears in a monthly show at Martuni's piano bar, and hosts Broadway Bingo at Feinstein's at the Nikko. Frank was named Best Drag Act 2008 by San Francisco Bay Guardian and won a 2010 Bay Area Critics Circle Award for Best Actor in a Musical for his performance in Katya... A Holiday Spectacular at NCTC. In roles other than Katya, Frank has appeared in Howard Crabtree's When Pigs Fly, Still at Risk, Buyer and Cellar, Die, Mommie, Die!, The Divine Sister and The Temperamentals at NCTC, Sweeney Todd at Ray of Light Theatre, Clue at Boxcar Theatre, and Jungle Red at The Victoria. Frank also appeared as Joan Crawford in the 2008 film Baby Jane.
New Conservatory Theatre Center has been San Francisco's premier LGBTQIA performing arts institution and progressive arts education conservatory since 1981. NCTC is renowned for its diverse range of innovative, high-quality productions, touring productions and shows for young audiences; its foundational anti-bullying work with youth and educators through YouthAware; and its commitment to developing new plays to continue expanding the canon of Queer and Allied dramatic work.