Review: FIDDLER ON THE ROOF at The Majestic Theatre San Antonio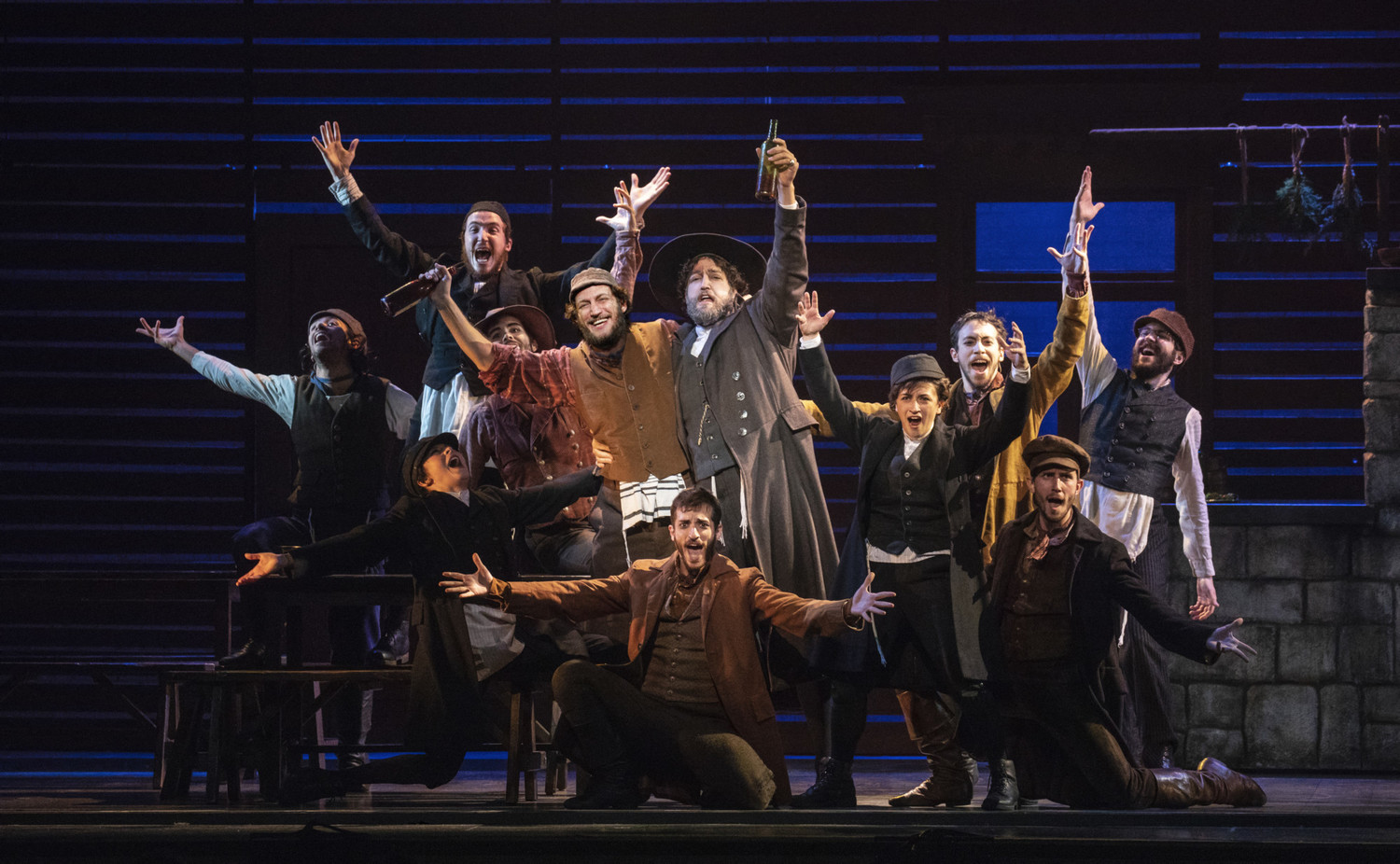 "Miracle of Miracles!" Since its Broadway debut in 1964, FIDDLER ON THE ROOF has touched the hearts of millions with its story of faith, tradition, and family that has transcended generations. The show centers on Tevye, a poor Jewish milkman as he tries to marry off his eldest daughters. With music by Jerry Bock, lyrics by Sheldon Harnick and book by Joseph Stein, this nine-time Tony Award-winning show features memorable songs such as "Matchmaker, Matchmaker," "To Life," and "Sunrise, Sunset." You might be familiar with the songs and story but you haven't fully experienced it until you see the National Tour of FIDDLER ON THE ROOF, now playing at the Majestic Theatre San Antonio.
Bartlett Sher expertly directs this amazing production. His vision brings this classic show to life in bold new ways while still keeping true to the original. Hofesh Shechter's choreography was exciting and honest. Right from the beginning the dancing was perfectly together and very fun to watch. The bottle dancing at the wedding was especially entertaining.
Beautifully modest at times, the set's simplicity allowed the audience to fill in the gaps with their imaginations. At other moments, the set pieces were stunningly abstract, highlighting the meager but beloved village of Anatevka and the story of the people that live within its walls.
Yehezkel Lazarov's portrayal of Tevye was phenomenal, he was so wonderfully believable as the family patriarch. Lazarov had brilliant comedic timing that worked so well throughout his excellent rendition of "If I Were A Rich Man." His chemistry with his wife, Golde, (played with all the right loveable stubbornness by Maite Uzal) was truly lovely. Their song together at the end of the second act was nothing short of perfection.
For all the humor and wisdom in this production, it was the scenes of sadness and vulnerability that truly makes this show shine. The entire cast was full of remarkable talent and their contagious energy carried the show from the first note until the final bow.
Make the trek to Anatevka a tradition and see FIDDLER ON THE ROOF now playing at the Majestic Theatre until March 31st, 2019. Visit the theatre's website for tickets.
Photo Credit: Joan Marcus