BWW Review: THE CRUCIBLE Opens the New Season of Love, Loss, and Laughter at Sacramento Theatre Company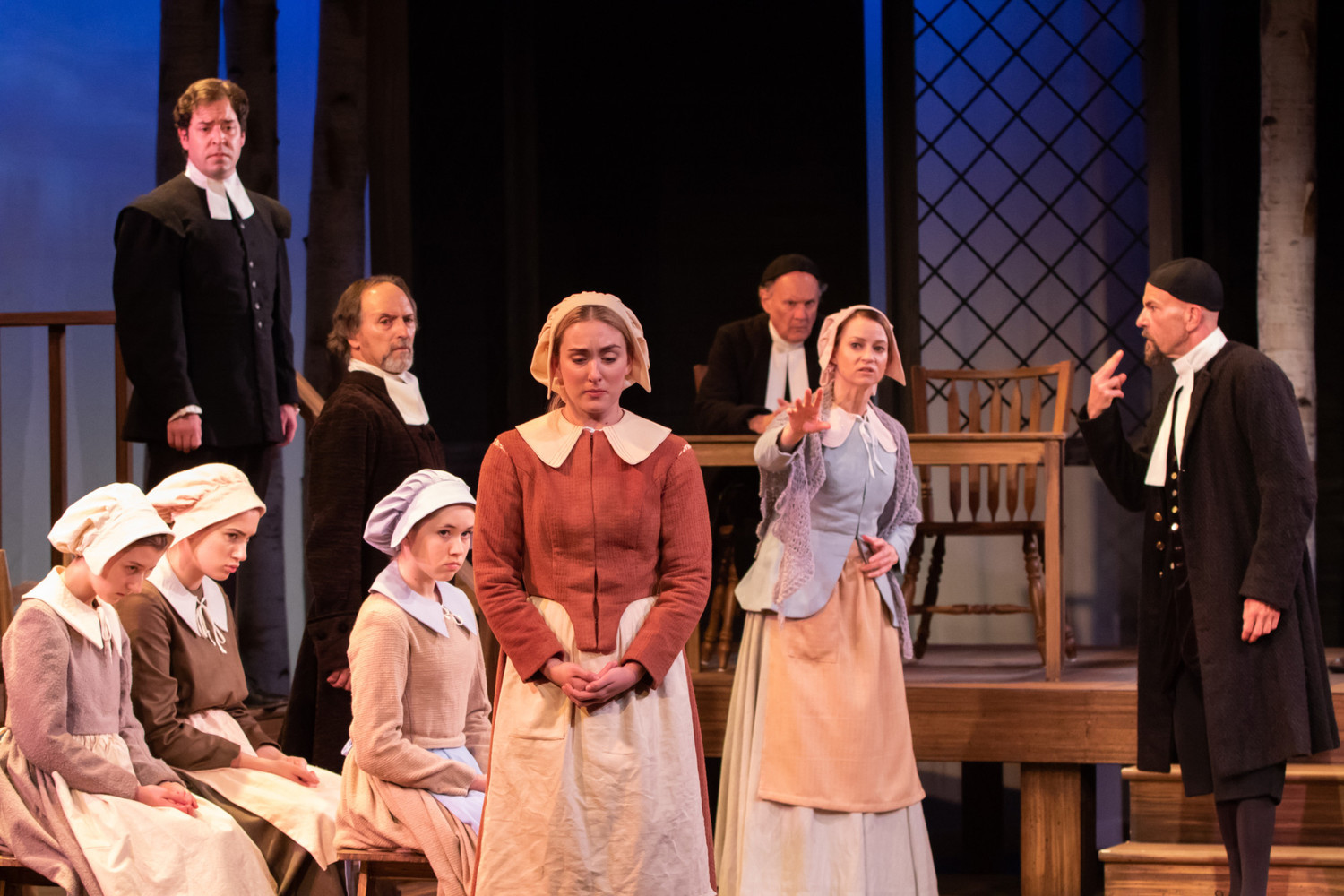 The world in 1692 and the world today are, unfortunately, not entirely different. Some things have improved, certainly (modern plumbing, anyone?), but as Arthur Miller illustrated in his timeless piece, The Crucible, a witch hunt can happen anytime and anywhere. Miller cleverly used the Salem Witch Trials of 1692 as an allegory for McCarthyism and the Red Scare of the 1940s and 1950s. Both preyed upon the collective fears of a community and led to the accusation and ruin of many innocent people. Mass hysteria overtook seemingly rational people as religious zealotry of the 17th century made way for political oppression 250 years later.
Currently, The Crucible resonates with audiences who recognize in the story a demagogue who tweets and stumbles and rouses his followers into a frenzy of racial tension while promoting ignorant worldviews and a rape culture, and harboring a general fear and mistrust of anyone who is slightly different. Cries of, "Witch!", have been replaced with slurs of, "Commie," "Libtard," "All Lives Matter," and, the most damning of all, "Immigrant."
Director Natasha Hause flawlessly navigates the perilous emotional tightrope that is The Crucible. She has coaxed performances out of her talented cast that evoke such strong feelings in the viewer that it is hard to reconcile the emotions into a place that can be verbalized. Abbey Campbell's Abigail Williams is such a hateable, repulsive creature (a bad hombre) that I'm unsure that there is actually a separation of the two beings. Such was Campbell's portrayal, that I would be surprised to learn that they were not of the same caliber. Abigail Williams was the ringleader in the false accusations of the residents of Salem Town, threatening and coercing her peers into actively participating in the deception. Eventually she targets the object of her lust, John Proctor (played by the robust and principled James Louis Wagner), and his wife, a pious and sympathetic Elizabeth Proctor (Shannon Mahoney).
In the hysteria that ensues, the accusations have a snowball effect and no one is safe from the children's whims. Elder members of the church down to toddlers are accused of witchcraft, all separated from their families and each word uttered is dissected and found subpar. Faith and conscience is examined when John Proctor must decide whether to admit to witchcraft to save himself from the gallows or die in order to protect his good name. A dramatic and thoughtful finale will leave you with a lot to examine about the world we live in. Reverberations from the slaughter of the 24 innocent people were felt for years afterwards although, sadly, we have still not learned that families belong together and our leaders have subverted the justice system's core principle of innocent until proven guilty.
The Crucible plays at the Sacramento Theatre Company through October 21. Tickets may be purchased at the STC Box Office at 1419 H Street in Sacramento, by calling (916) 443-6722, or online at Sactheatre.org.
Photo Credit: Charr Crail Photography