BWW Review: THE ILLUSIONISTS LIVE FROM BROADWAY Delivers Good Family Fare to Durham Performing Arts Center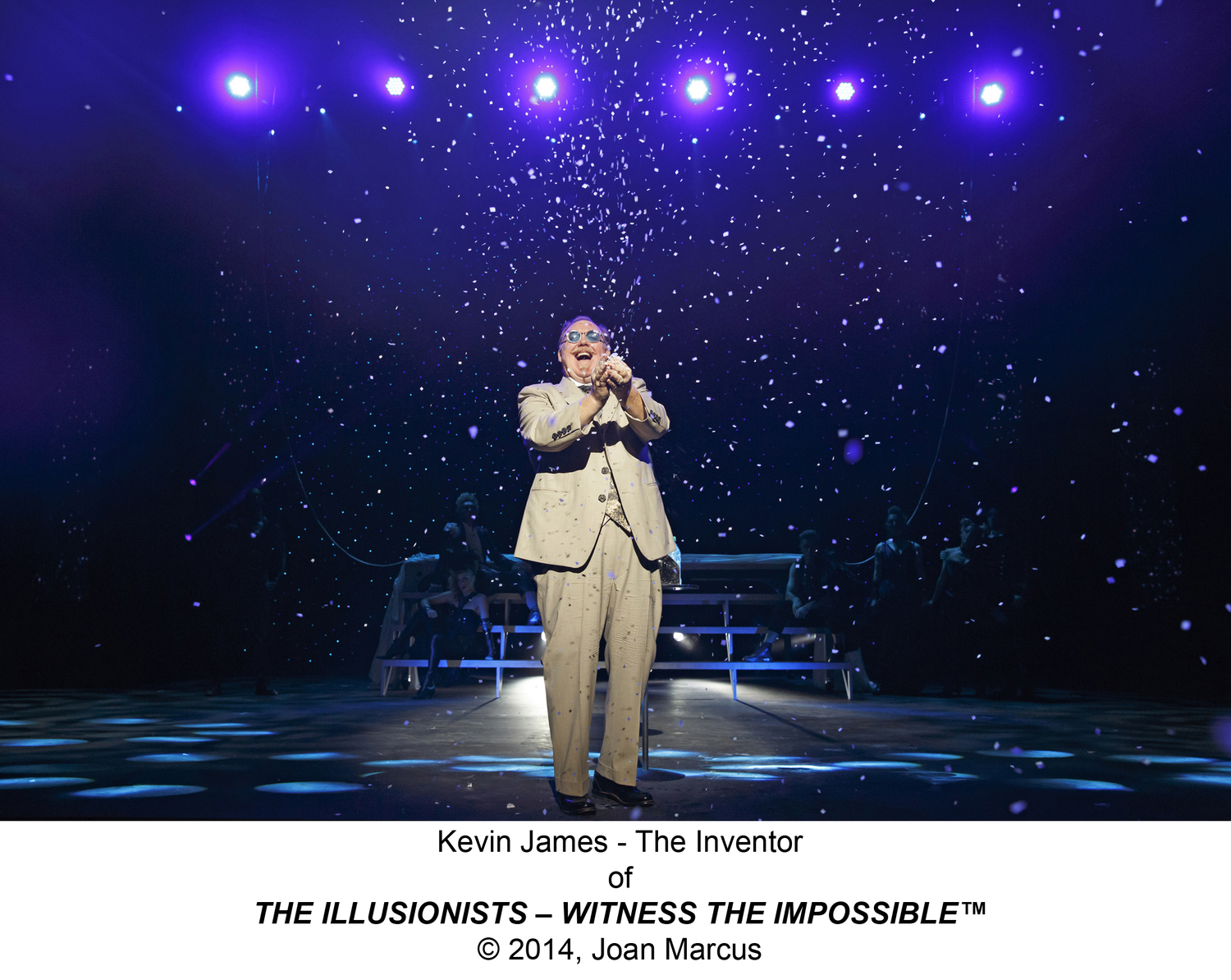 Gone are the days of the magic wand, rabbit, and top hat. Instead, THE ILLUSIONISTS LIVE FROM BROADWAY delivers a balanced mix of mind readers, escape artists, sleight-of-hand and disappearing acts to the stage.
Jeff Hobson (aka The Trickster) is the emcee and consummate showman, bringing a little bit of Vegas glitz and cheese to The Durham Performing Arts Center. He keeps the show moving with his wise-cracking jokes, antics, and stories that make even the most tried and true card and rope tricks seem new.
On the other hand, The Inventor Kevin James' act feels more like a throwback to his 2007 stint on America's Got Talent and appears outdated and stale. It's the same Operation shtick that has been seen on YouTube millions of times (literally). Still, James has moments where he performs the classic effects he created, like the Floating Rose trick and Snow, that ignites a spark of childlike wonder in even the most cynical of critics.
Danger acts never get old and Jonathan Goodwin (aka The Daredevil) delivers. He's a cross between the strong man at the circus and Houdini making him a crowd favorite.
But the standout of the show is Forensic Mind Reader Colin Cloud (aka The Deductionist). Cloud opens the show and returns in the second act to deliver a mind-bending performance that mesmerizes the audience, just as he did the judges on last season's America's Got Talent. The producers of The Illusionists should give him more stage time, as his performance alone is worth the price of admission, cementing his place as the face of a "new generation of magicians" (although he is more entertainer and comedian than a magician per se).
Although some of The Illusionists' tricks have been seen time and time again, the show is entertaining, particularly if you can suspend belief and take it for what it is - good family fare.
The Illusionists Live From Broadway runs through May 12th at The Durham Performing Arts Center. For more information or tickets, visit www.dpacnc.com.
Photo credit: Kevin James as The Inventor. Photo by Joan Marcus.
Lauren Van Hemert is a graduate of Indiana University-Bloomington, where she majored in Journalism with a minor in Theater. Prior to graduation, Van Hemert hosted (read more...)